Red Dot February: The Biggest Sale of the Year!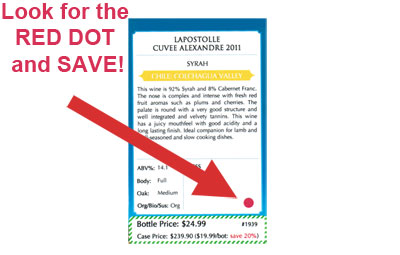 When you see the red dot on any wine in the store that means you have found an OUTSTANDING DEAL. Any wine with a red dot will be discounted 25% on a single bottle.
To see the complete list of wines in the Red Dot sale Click Here.
Welcome to the Town Center Wine & Spirits


Updated January 30, 2020