These Are Two of the Best Italian Wines
We Tried in 2020
We wish you a very happy and healthy new year!
You may have noticed we took a little break from social media and emails over the last four weeks. Between the holiday crush and a very long and challenging year, we needed some electronic down time to recover. With the current restrictions imposed by Governor Baker we are limited to 5 customers at a time in the store until further notice, so we greatly appreciate your patience during this unusual time.
Now that we're back online we want to express our gratitude to you for your support. We know you can purchase wine just about anywhere these days, so your trust and confidence mean the world to us. With our accreditations and certifications, earning honors in advanced studies at the global Wine & Spirits Education Trust, as well as the Boston University Elizabeth Bishop Wine Resource Program, we are uniquely poised to offer hand selected wines of stellar quality which over deliver for their price points every single time.
Speaking of which, today we have two of the best Italian wines we tried in 2020. Given the fact that we personally evaluate thousands of wines each year and Italy is one of our specialties, this is a statement on steroids.
Both of our wines today have something unusual in common, even though they are from different regions of Italy and are made with different grape varieties. What could be more fascinating than that for a wine lover?
First we have a lighter style of Nebbiolo hailing from Valtellina in the northernmost portion of the Lombardy region which is on the border between Italy and Switzerland. Nebbiolo is known locally as Chiavennasca in this gorgeous mountainous region.
According to the importer Dalla Terra (one of our very favorite wine importers -- look for their name on a bottle of Italian wine and you will be very happy with the results):
"It is unarguably one of the most dramatic landscapes in Italy and home to some of the most extreme vineyards in the world. In 2018 UNESCO declared this region of tiny vineyards perched upon impossibly steep slopes and built into ancient terraces called muretti a World Heritage Site. Some of the terraces date back to the middle ages and, if placed end to end, would stretch a distance of 1,500 miles long."
We had a small inventory of this wine last autumn before we gobbled up every case in the state and it sold out almost overnight (or did we drink it all? Given our love for this wine it's not entirely out of the question). We anxiously played the waiting game for months between vintages and the 2018 has finally landed.
Before you get too excited, please be advised there are precisely 12 cases of the 2018 vintage in the state of Massachusetts.
We would love for our favorite clients to scoop up every last case while you can because we promise you it will be more than worth your while.
Those of you who are familiar with the grape Nebbiolo (the highest expression of which is Barolo and Barbaresco in Piedmont) will already know this wine is usually a lighter colored red with bold and expressive tannins which you'd never guess from the color of the wine.
Nebbiolo can be an absolute beast, requiring extensive aging in order to integrate the tannins and truly shine.
Heading north of Piedmont, Nebbiolo finds a softer and more gentle expression in Valtellina, and today's wine from this World Heritage site is nothing short of pure genius.
The first thing you will notice about this wine is that it has a bright ruby color which is enough to throw you off the trail. The appearance is evocative of a brilliant jewel. In the mouth this wine is a pure beam of lightly textured deliciousness. We have never, ever come across a Nebbiolo we would recommend to drink on its own without food. That is until this brilliant wine. Try saying that about a Nebbiolo from Piedmont. Just. Not. Going. To. Happen.
Tenuta Scersce Rosso di Valtellina Nettare (DOC) 2018
(Lombardy - Valtellina, Italy)

This stunning wine is made by a female winemaker, Cristina Scarpellini, and it has terrific balance and purity. It's also crafted with organically grown grapes and we just love it.
"Aromas of wild rose, red berry and a whiff of wet stone form the delicate nose. Bright and linear, the polished palate offers alpine strawberry, star anise and a hint of botanical herb alongside lithe tannins and vibrant acidity." (Wine Enthusiast Magazine)
Wine Enthusiast: 90 points
"Rock Solid" is one phrase to describe this wine. Pure magic is another. $28.99/bottle or $278.30/12 pack case ($23.19/bottle). Limited supply.

Please press reply or call the store (508 255 3660) to reserve your wine today. Again, there are precisely 12 cases available in MA at this time so we encourage you to JUMP on this one.

Our second stunning Italian wine is a Cerasuolo d'Abruzzo from the winery Tiberio. Did that stump anyone? You won't find many Cerasuolo available in MA for whatever reason -- unfamiliarity with the appellation in the U.S. or perhaps it's just too obscure, who knows? As of this writing there are currently six Cerasuolo imported into the state. Just six!
Now, please don't confuse Cerasuolo d'Abruzzo with Cerasuolo di Vittoria. Cerasuolo means "cherry" in Italian but that's where the similarity ends. The latter appellation is a red wine from Sicily which is a blend of its two native grapes Nero d'Avola and Frappato.
Cerasuolo d'Abruzzo is made from the grape Montepulciano and it takes the form of a rosato (rose). Well, sort of! The highly esteemed and scholarly British Decanter Magazine calls Cerasuolo d'Abruzzo "Italy's serious rose." Wait though, please don't panic red wine lovers!

Tiberio Cerasuolo d'Abruzzo 2019 is indeed a rosato, but you would never know it. It takes on a bright jewel red color which is the result of high levels of anthocyanins in the skin of the Montepulciano grape. It has a fruity profile with zippy acidity and we personally drink it at home at room temperature instead of cold. Say what?!?
To clarify, if you enjoy lighter style reds such as Beaujolais, Schiava or Etna Rosso this is your new fabulous, off-the-radar, not-red but kind of red wine. Did we mention it's also a Top 100 Wine of the Year?!? This wine is SOOOOOO GOOD. We are scooping up a bunch for ourselves. Yum!
"This richly hued pink wine starts off with a nose of freshly pressed cherries and black- berries—stems and all. While the fruit is intense and concentrated, there are earthy base notes of herbs and bramble that tie it all together. It's full yet fresh on the palate, showing amazing purity to the berry fruit flavors. Slicks of crushed stone and herbs keep this lifted and energized. It's an excellent offering from this estate winery located in the Pescara province of Abruzzo." (Wine Enthusiast)
Wine Enthusiast: 92 points
Wine Enthusiast: Editors' Choice
Wine Enthusiast: Top 100 Wines of the Year, Rank #64.
"The 2019 Tiberio Cerasuolo is wonderfully fresh and perfumed, showing depths of smoky minerals on the nose, giving way to notes of ripe strawberry and wild flowers, with a hint of crushed limestone and chalk. On the palate, silky textural depths are offset by saline-minerality and brisk acids, as notes of cherry with a hint of orange citrus wash across the senses. The finish is long, with a twang of tart red berry and hints of wild herbs, almost salty, and begging me to take another sip. 2020 – 2024." (Vinous)
Vinous: 92 points
$21.99/bottle or just $211.10/12 pack case ($17.59/bottle). Please note there are currently 24 cases in the state so please press reply to this email or call the store to place your order.
P.S.
We would be remiss if we didn't tell you about a Wine Enthusiast Top 100 Wine of the Year, Rank #6. The sixth best wine in the world? You betcha. This is one wine we drink regularly at home and it just seems to get stronger and stronger with successive vintages. The stellar press is a bit of a disappointment because it means the wine will sell out earlier than normal, but for now it's abundant so we think you should stock up on this wine too while you can.
Domaine de la Solitude Châteauneuf-Du-Pape 2017

"Whiffs of dried strawberry and cherry mingle into darker notes of smoke and spice in this perfumed blend of Grenache, Syrah, Mourvèdre and Cinsault. A luscious, voluminous sip, it floods the palate with primary cherry and raspberry flavors but also a crush of minerals, too. This readily approachable wine with fine, silky tannins should gain earthier complexities through 2030." (Wine Enthusiast)
Wine Enthusiast: 95 points
Wine Enthusiast: Editors' Choice
Wine Enthusiast Top 100 Wine of the Year, Rank #6
"Warm and lush, with dark plum, blackberry and raspberry compote flavors rolling through, wrapped in black licorice notes and carried by a light tarry edge on the finish. Enjoyable up front, but has the stuffing for cellaring. Grenache, Syrah, Mourvèdre and Cinsault. Drink now through 2035. 2,500 cases imported." (Wine Spectator)
Wine Spectator: 93 points
"Light brilliant violet. Pungent black and blue fruit, licorice and succulent herb aromas are complemented by subtle game and violet notes. Coats the palate with plush blueberry, cherry liqueur and fruitcake flavors sharpened by a late jolt of spicy white pepper. Round, sneaky tannins shape the finish, which lingers with strong, dark-berry-driven persistence. In an ample, generous style for an entry-level bottling, but entirely in keeping with this rich vintage. 75% concrete tanks and 15% demi-muids and barriques." (Josh Raynolds, Vinous)
Vinous: 92 points
"Starting with the 2017 Châteauneuf Du Pape (50% Grenache, 25% Syrah, 5% Cinsault, and 5% Counoise), it offers ruby/purple color as well as an incredibly polished, elegant, medium-bodied style as well as red plum and blueberry fruits intermixed with violets, spring flowers, and pepper. Seamless, silky, and polished on the palate, with fine tannins and perfect balance, readers could do much worse than to have a case of this in the cellar." (Jeb Dunnuck)
Jeb Dunnuck: 92 points
"Very much a classic representative of the appellation, Solitude's 2017 Chateauneuf du Pape is full-bodied and generous, lush and creamy through the mid-palate, then firming up slightly on the finish. Cola, spice and cherry flavors mingle easily, finishing long and savory. The assemblage is 50% Grenache, 25% Syrah, 15% Mourvèdre and 5% each Cinsault and Counoise, with aging in concrete tank (90%) and foudres (10%)." (Wine Advocate)
Wine Advocate: 91 points
$45.99/bottle or $441.50/12 pack case ($36.79/bottle). At less than $37/bottle, this wine seriously over delivers. We're not going to tell the winery they should charge more for their wine, but really, this drinks like a $75/bottle so there's that.


Press reply to order your wine or call the store, 508 255 3660.
During the covid crisis you may enter the store if you're wearing a mask, or you can call in advance for curbside pick up until 5 pm, or you can place an order for "no contact" free delivery if it's over $50 and you live in Wellfleet, Eastham, Orleans, Brewster or Harwich.
Deliveries are made Monday through Friday afternoons only.
Please be advised we have waived our delivery fees during the covid crisis for the above mentioned towns.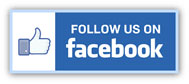 * Wine & Spirit Education Trust Certified *

Town Center Wine & Spirits
Cape Cod's Most Trusted Wine Merchant
Location
4550 State Highway
North Eastham, MA 02651
(Next to the Royal Thai Restaurant in the Town Center Plaza)
Tel: 508 255 3660
Fax: 508 255 6736

Wintery Hours

Mon-Sat: 9 a.m. to 9 p.m.

Sunday: 10 a.m. to 6 p.m.

We're open year round.
Closed only on Thanksgiving and Christmas.