Fresh New Faces: Almost Spring Edition
With warmer weather on the horizon the first of the 2020 rosés are starting to arrive in the country in spite of worldwide shipping issues created by covid. Today we have an Italian rosado from Sardinia which is an excellent value and sells out every year by mid July.
Cantina Santa Maria La Palma Aragosta Rosado (DOC) 2020 (Sardinia, Italy)

This rosé wine was obtained from lightly pressing red D.O.C. grapes of Alghero. The bouquet is pleasantly fresh, with the suggestion of roses and wild fruits. A nice quaffer!
$11.99/bottle or just $115.10/12 pack case ($9.59/bottle) or just $9.59/bottle in a mixed case of wine.

Our next wine is a Chardonnay from Oregon and it's one of the best Chardonnays we had lately. At less than $16/bottle after discount it's a hidden gem and one we'll be drinking all summer.
Adelsheim Chardonnay 2018 (Willamette Valley, Oregon)

"This wine has such a wonderful, lifted floral component—it just wafts out of the glass. I also love the freshness and vibrancy of the fruit. It makes me want to go pick ripe pears right off the tree. The palate really brings this wine home for me; it's refreshing and luscious, yet complex and thoughtful." (Winemaker's Notes)
$19.99/bottle or $191.90/12 pack case ($15.99/bottle) or just $15.99/bottle in a mixed case of wine.

Our next two red wines are from Trentino/Alto Adige in Italy, which means they are lighter in style and could even take a slight chill when the weather really warms up.
Abbazia di Novacella Schiava 2018 (Trentino/Alto Adige, Italy)

"A light, fruity, and low-tannin red wine. Light ruby to ruby-red in color. A fruity, fresh bouquet. Dry, elegant, with mild acidity on the palate; soft tones of bitter almonds in the finish." (Winemaker's Notes) Practicing Organic.
$18.99/bottle or $182.30/12 pack case ($15.19/bottle) or just $15.19/bottle in a mixed case of wine.

Pojer e Sandri Pinot Nero (IGT) 2017 (Trentino/Alto Adige, Italy)

"The color is delightful garnet color towards a light ruby. Its bouquet is very persistent with hints of wild berries, raspberry and strawberry. The taste is similar to the bouquet, the fruit is generous and exciting: a light berry quality along with zesty acidity and mild tannins. Our Pinot Nero pairs well with midly-seasoned red meats (stewed roast) interesting for pairing with dark meat poultry such as guinea fowl, pigeons, ducks, geese. It can also be accompanied with fish, such as tuna tartare and smoked salmon." (Winemaker's Notes)
$25.99/bottle or $249.50/12 pack case ($20.79/bottle) or just $20.79/bottle in a mixed case of wine.

For those of you seeking an Italian red wine with more weight and body we have a Nebbiolo that's drinking great right now.
Prunotto Occhetti Langhe Nebbiolo (DOC) 2017 (Piedmont, Italy)

"Though on the austere side, this red hangs together, featuring strawberry, cherry, floral and earth notes aligned to the solid structure. Stays balanced and long." (Wine Spectator)
Wine Spectator: 88 points
"Occhetti is garnet-tinged ruby red in color with good intensity. Its nose is elegant with notes of raspberries, roses and licorice. The palate is ample, balanced and with a great tannic persistence." (Winemaker's Notes)
$25.99/bottle or $249.50/12 pack case ($20.79/bottle) or just $20.79/bottle in a mixed case of wine.

Our next red wine is an absolute blockbuster and there's very little of it available. If you're a red Burgundy fan who's seeking better value for money then look no further.
Vacheron Sancerre Rouge 2018 (Loire Valley, France)

This stunning Pinot Noir rivals that of Burgundy and drinks like twice its price.
"Hand-harvested Pinot Noir from chalk and silex soils. Aged primarily in foudres with some neutral French oak barriques. While other producers see red Sancerre as a side job, this is a big priority at the domaine, with great care and attention given to the raw material. Delicious Pinot Noir." (Winemaker's Notes)
$49.99/bottle or $479.90/12 pack case ($39.99/bottle) or just $39.99/bottle in a mixed case of wine.

Our next red wine is big, lush and hedonistic. It's another small production, limited quantity Cabernet Sauvignon from Napa Valley. Wow!
Venge Vineyards Silencieux Cabernet Sauvignon 2018 (Napa Valley, CA)

"Including 2% each of Malbec and Merlot, the 2018 Cabernet Sauvignon Silencieux has a classic, sweetly fruited, medium-bodied style that carries lots of dark, almost blue fruits (cassis, blueberries), notes of candied violets and cedar, ripe tannins, beautiful purity, and outstanding length. A smoking value, it can be drunk today with incredible pleasure or cellared for over a decade." (Jeb Dunnuck)
Jeb Dunnuck: 94 points
"Composed of 96% Cabernet Sauvignon, 2% Malbec and 2% Merlot, the 2018 Cabernet Sauvignon Silencieux prances out of the glass with gregarious notions of black currant cordial, kirsch, blueberry preserves and potpourri plus suggestions of fallen leaves, cinnamon stick and aniseed. Medium to full-bodied, the palate bursts with ripe black and blue fruits, supported by grainy tannins and loads of freshness, finishing on a compelling savory note." (Wine Advocate)
Wine Advocate: 92 points
$59.99/bottle or $575.90/12 pack case ($47.99/bottle) or just $47.99/bottle in a mixed case of wine.

Press reply to order your wine or call the store, 508 255 3660.
During the covid crisis you may enter the store if you're wearing a mask, or you can call in advance for curbside pick up until 5 pm, or you can place an order for "no contact" free delivery if it's over $50 and you live in Wellfleet, Eastham, Orleans, Brewster or Harwich.
Deliveries are made Monday through Friday afternoons only.
Please be advised we have waived our delivery fees during the covid crisis for the above mentioned towns.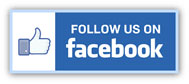 * Wine & Spirit Education Trust Certified *

Town Center Wine & Spirits
Cape Cod's Most Trusted Wine Merchant
Location
4550 State Highway
North Eastham, MA 02651
(Next to the Royal Thai Restaurant in the Town Center Plaza)
Tel: 508 255 3660
Fax: 508 255 6736

Almost Spring Hours

Mon-Sat: 9 a.m. to 9 p.m.

Sunday: 10 a.m. to 6 p.m.

We're open year round.
Closed only on Thanksgiving and Christmas.