A Very Sneaky Surprise
Every spring we have hoards of new beverage peddlers flocking to the store with the hope of selling us their drinks. One of these wholesalers came into the store a few days ago and declared,
"You're a very sneaky surprise!"
"I'm sorry, what did you just say?!?"
"You're a very sneaky surprise. You wouldn't know from the outside that your wine selection is so carefully curated and amazing. I'm absolutely stunned."
We're still not sure if this was a backhanded compliment or insult (or both!), but we're well aware we're in a very old shopping plaza dating back to the 1950s and it doesn't look like much has changed since then. There was a pharmacy at one point and a restaurant where the Artichoke boutique is now situated, a bike shop which vacated during the pandemic, and so many changes over the years. However, one thing remains constant. That big old stupid "Liquors" sign over the top of the store. Haha. Old School baby!
So today we're going to celebrate precisely what makes us such a very sneaky surprise. Let's go!

Giornata Aglianico 2018 (Paso Robles, CA)

Fans of the full bodied grape Aglianico may be shocked to learn that this native Italian grape is being grown in the warm wine region of Paso Robles, California instead of Campania and Basilicata.
Since Leslie is currently reading Ian D'Agata's "Native Wine Grapes of Italy" we thought we'd quote the author who states that "along with Nebbiolo and Sangiovese, Anglianico is generally believed to be one of Italy's three best wine grapes, but in my opinion it is far more." High praise indeed.
Aglianico is a highly tannic, full-bodied beauty with naturally high acidity and it can age 10-20 years when it's produced in a traditional style. When it's produced in a more modern style it can be rich and ripe with lower acidity and higher alcohol, meant for early drinking.
As you can well imagine, our Aglianico today is produced in a very modern New World style. It's lush and ripe and silky. Kevin declared "this is one of the best wines I've had in a while" and we think you will agree.
If you're a fan of full bodied, unctuous Napa Valley Cabernet then switch things up and give this beauty a ride. We think you'll find it's a very sneaky surprise indeed! The label is unfortunate but just like our store, it's what's on this inside that counts.
$25.99/bottle or $249.50/12 pack case ($20.79/bottle) or just $20.79/bottle in a mixed case of wine.
The price of Sancerre has soared since the Trump tariffs were imposed and now the worldwide shipping container issue is driving up prices even further. Sancerre now starts around $30/bottle for entry level wine. Ughh.

Today we have a great alternative for a fraction of the price from the Happy Canyon AVA in California. This wine is elegant, refined, round and satisfying. You would never catch Leslie drinking a Sauvignon Blanc from a New World appellation, but this one went down a treat the other night. At less than $16.bottle after discount this wine is an affordable delight as we head into warmer weather.
Margerum Sybarite Sauvignon Blanc 2019 (Santa Barbara, CA)

"The 2019 Sauvignon Blanc Sybarite opens with a rush of citrus, floral and tomato leaf aromatics that lead into beautifully sculpted orchard fruit flavors. Here, too, Doug Margerum balances vivacity with depth. The Sybarite offers plenty of Sauvignon aromatics without veering into the green/grassy end of the spectrum." (Antonio Galloni, Vinous)
Vinous: 93 points
"Very light in the glass, this always reliable white wine starts with aromas of pear soda, red apple and slightly tropical white and green flowers. The texture is taut and dry, with brisk flavors of red apple, seashell, lemongrass and a fast-fading flash of guava." (Wine Enthusiast)
Wine Enthusiast: 92 points
"Starting with the 2019 Sauvignon Blanc Sybarite, it offers fruit-forward notes of white grapefruit, citrus, and sappy herb notes in its medium-bodied, supple, deliciously charming style." (Jeb Dunnuck)
$19.99/bottle or $191.90/12 pack case ($15.99/bottle) or just $15.99/bottle in a mixed case of wine.

Let's face it, finding a great Pinot Noir for under $20/bottle anywhere is a challenge. That's why we're so excited about our next offering. We discovered an off-the-radar cool climate Pinot Noir from Italy that's drinking absolutely great. Adding to our excitement is the fact that this wine sells for less than $14/bottle after discount. Score!
Cantina Cembra Pinot Nero 2018 (Trentino/Alto Adige, Italy)

"The Pinot Nero grape variety, originating from Burgundy, flourishes best in territories characterised by sharp fluctuations in temperature during the grape ripening period. The Valle di Cembra climate with its characteristically chilly currents rising up off the nearby alpine mountain chains favours and enhances the typical aromas of this grape variety.
Cembra Pinot Nero, of a ruby-red color, has a delicate aroma evoking forest fruits and cherry. On the palate it is soft, with a full, pleasant sapid sensation which emphasizes its persistency." (Winemaker's Notes)
$16.99/bottle or $163.10/12 pack case ($13.59/bottle) or just $13.59/bottle in a mixed case of wine.

Press reply to order your wine or call the store, 508 255 3660.
During the covid crisis you may enter the store if you're wearing a mask, or you can call in advance for curbside pick up until 5 pm, or you can place an order for "no contact" free delivery if it's over $50 and you live in Wellfleet, Eastham, Orleans, Brewster or Harwich.
Deliveries are made Monday through Friday afternoons only.
Please be advised we have waived our delivery fees during the covid crisis for the above mentioned towns.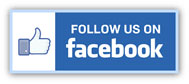 * Wine & Spirit Education Trust Certified *

Town Center Wine & Spirits
Cape Cod's Most Trusted Wine Merchant
Location
4550 State Highway
North Eastham, MA 02651
(Next to the Royal Thai Restaurant in the Town Center Plaza)
Tel: 508 255 3660
Fax: 508 255 6736

Spring Hours

Mon-Sat: 9 a.m. to 9 p.m.

Sunday: 10 a.m. to 6 p.m.

We're open year round.
Closed only on Thanksgiving and Christmas.