FLASH SALE: TRE BICCHIERI WINE
Back in October we featured a delicious Italian red wine which won the 2021 Gambero Rosso Tre Bicchieri award (Italy's highest honor for wine). Every now and then they award their most coveted Tre Bicchieri prize to a very reasonably priced wine which seriously over delivers for its price.
At the time we had to set a limit of one case per customer. We had a very limited amount of this wine without the prospect of any more on the horizon. As fate would have it, an unusual change in circumstances landed some on our doorstep and we want to share the love by offering it to you at a very special discounted case price.
Please be advised there are no rain checks on this wine. There is no "waiting list" nor can we accept holds on this offer. If you want this wine during our special FLASH SALE then you need to contact the store with payment information and we'll hold it for you to pick up (or you can just stop by the store and grab a case or two!).
Villamedoro Montepulciano d'Abruzzo (DOC) 2018

"This wine sports a sticker of Tre Bicchieri, the top rating from Gambero Rosso, Italy's premier wine magazine. It's easy to see why: From the first sniff, the wine promises complexity and personality, and it delivers more with every sip. The flavors start off simple and fruity, but develop woodsy, floral and spice notes with time in the glass. A terrific bargain for the price." (Washington Post)
Tre Bicchieri: 3 Glasses (Highest Award!)
This week only in our SPECIAL FLASH SALE it can be yours for just $120/12 pack case. This offer is good only until the wine runs out.
There is no limit on how many cases you can purchase but once the wine is gone, it's gone. There are no rain checks on this wine, nor can we accept holds on this offer. At just $10/bottle we suggest you grab a few cases.

Press reply to order your wine or call the store, 508 255 3660.
During the covid crisis you may enter the store if you're wearing a mask, or you can call in advance for curbside pick up until 5 pm, or you can place an order for "no contact" free delivery if it's over $50 and you live in Wellfleet, Eastham, Orleans, Brewster or Harwich.
Deliveries are made Monday through Friday afternoons only.
Please be advised we have waived our delivery fees during the covid crisis for the above mentioned towns.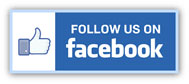 * Wine & Spirit Education Trust Certified *

Town Center Wine & Spirits
Cape Cod's Most Trusted Wine Merchant
Location
4550 State Highway
North Eastham, MA 02651
(Next to the Royal Thai Restaurant in the Town Center Plaza)
Tel: 508 255 3660
Fax: 508 255 6736

Wintery Hours

Mon-Sat: 9 a.m. to 9 p.m.

Sunday: 10 a.m. to 6 p.m.

We're open year round.
Closed only on Thanksgiving and Christmas.