The Wines of Portugal With Special Guest;
92 Point Wine Under $20.00!
When someone mentions Portuguese wines, people jump right to Port and Vinho Verde. What many don't know, but are starting to learn, is that Portugal has an amazing selection of wines beyond these two that are immensely impressive and –best of all– insanely inexpensive for their quality.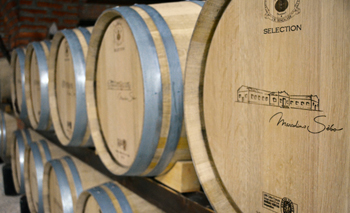 With the mindset of bringing great wines in at amazing values, we have created an entire section devoted to wines from Portugal! In fact, we even met with Luis Sêbo, son of Marcolino Sêbo who owns the winery of the same name, last week to taste through an entire selection of wines his family produces.

With over 30 years of experience this family run estate, whose vineyards benefit from schist (50%) and limestone-rich soils, definitely delivers in the quality department!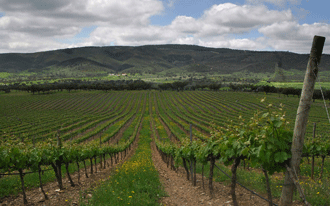 The current winery was built in 2000 and utilizes modern technology to assist the traditional methods of winemaking that have been passed down through generations. When Kevin and I tasted these wines we wanted to bring in their entire line! However, with Memorial Day right around the corner, our store is already packed with outstanding wines so we had to reduce the initial order to three different ones.
We expect these wines will be a big hit and know they will keep you coming back for more. Not only are these wines perfect everyday wines, but their top wine (that comes in under $20/bottle) scored 92 Points with Wine & Spirits Magazine! We expect our current inventory to sell out fast, but we will have more coming in next week.
Join me this Friday, between 1:00PM-4:00PM, to taste the wines of Marcolino Sêbo for yourself and get a head start on preparing for Memorial Day weekend!


Visconde de Borba White 2015 (DOC)
Portugal has some amazing white wines that are not Vinho Verde and this is one of them! A blend of Antao Vaz, Roupeiro, and Verdelho that is smooth and light-bodied with fresh acidity. Overall a beautifully balanced wine with a long finish making it excellent with shellfish and grilled fish.
Regular Price $8.99
Town Center Mix & Match Case Price $7.19 SAVE 20%

Monte da Vaqueira Vinho Tinto 2015
A blend of 50% Aragonez, 30% Alicante, and 20% Trincadeira that offers a rich ruby red color and lots of ripe fruit on the nose. In the mouth it feels soft and round with a slight acidity. It has a harmonious balance and solid structure that lends itself well to grilled meat and burgers.
Regular Price $8.99
Town Center Mix & Match Case Price $7.19 SAVE 20%

Visconde de Borba Reserva Vinho Tinto 2011 (DOC)

92 Points Wine & Spirits

"Marcolino Sebo sold grapes to the Borba co-op until they built a winery and started producing their own wines in 2000. Jorge Santos blends this from aragonez, alicante bouschet, trincadeira and tinta caiada that's foot-trod in lagars. Decant it to get past the initial oak scents, as meaty as the char on a steak. Then you'll find a huge black wine with explosive mineral tannins and expansive flavors that capture the heat of Alentejo and deliver it in fresh fruit."

Regular Price $19.99

Town Center Mix & Match Case Price $15.99 SAVE 20%

The store is gearing up for another outstanding Memorial Day! Come check out all the new wines, spirits, and craft beers that we have brought in for the new summer season. Cheers!

Jonathan Ryder
Manager




* Wine & Spirit Education Trust Certified *
Town Center Wine & Spirits
Cape Cod's Most Trusted Wine Merchant
Location
4550 State Highway
North Eastham, MA 02651
(Next to the Royal Thai Restaurant in the Town Center Plaza)
Tel: 508 255 3660
Fax: 508 255 6736

Spring Hours

Mon-Sat: 9 a.m. to 9 p.m

Sunday: 10 to 6 p.m.

We're open year round.
Closed only on Memorial Day, Thanksgiving and Christmas.