"This Is Literally The Best Wine I've Ever Had In My Life" for Less Than $18
One of our favorite clients gave today's wine a rather unusual compliment. She said, "this is literally the best wine I've ever had in my life."
We get that. At less than $18/bottle after discount we think you might feel the same way.
When we evaluated this gorgeous red wine a few weeks ago we were really excited.
It's made by Olivier Rivière in the upcoming DO of Arlanza. Originally lured to Spain in 2004 by Telmo Rodriguez to convert his vineyards to biodynamics, Olivier came to appreciate the rich history of Rioja, and the diversity of its soils and grape varieties. In 2006 he started his own project and owing to the high cost of land in Rioja he traded his farming talents for access to grapes from the best sites he could locate.
Let's just say his plan worked.
Olivier Rivière Vinas De Altiplano La Vallada 2017 (Castilla León - Arlanza, Spain)

La Vallada is a 2.5 hectare enclosed vineyard – Vallada meaning enclosed – at an elevation of 950m from which Olivier sources young vine Tempranillo for this cuvée. Olivier considers this cuvée to be his Covarrubias Village wine. Because of the youth of this site, Olivier gently destems the fruit destined for La Vallada keeping the whole berries intact.
The fruit is then carefully layered in a fermentation tank with any overflow being fermented in small bins. The weight of the grapes and the native yeasts causes fermentation to begin naturally. Extraction and maceration is very gentle, resulting in a small percentage of the fruit fermenting by carbonic maceration.
If you enjoy rich, velvety, silky and seamless red wines then look no further.
While this wine is made with the grape Tempranillo, it doesn't have the dusty nature of many Rioja. In Arlanza the grape is elevated to an unctuous and hedonistic delight.
"The 2017 La Vallada is now sold without the Arlanza appellation of origin, from where the grapes were sourced at 900 meters in altitude from vines averaging 35 years of age. It's a ripe and serious Tempranillo fermented with 20% full clusters and with only 20% of the volume matured in barrique. It has very integrated oak, ripe fruit without excess and a soft mouthfeel representing a warmer vintage. It's medium to full-bodied with abundant, fine-grained tannins and a chalky mouthfeel." (Wine Advocate)
Wine Advocate: 91 points
$21.99/bottle or $211.10/12 pack case ($17.59/bottle)

Press reply to order your wine or call the store, 508 255 3660.
During the covid crisis you may enter the store if you're wearing a mask, or you can call in advance for curbside pick up until 5 pm, or you can place an order for "no contact" free delivery if it's over $50 and you live in Wellfleet, Eastham, Orleans, Brewster or Harwich.
Deliveries are made Monday through Friday afternoons only.
Please be advised we have waived our delivery fees during the covid crisis for the above mentioned towns.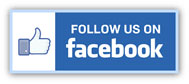 * Wine & Spirit Education Trust Certified *

Town Center Wine & Spirits
Cape Cod's Most Trusted Wine Merchant
Location
4550 State Highway
North Eastham, MA 02651
(Next to the Royal Thai Restaurant in the Town Center Plaza)
Tel: 508 255 3660
Fax: 508 255 6736

Autumn Hours

Mon-Sat: 9 a.m. to 9 p.m.

Sunday: 10 a.m. to 6 p.m.

We're open year round.
Closed only on Thanksgiving and Christmas.