The Secret of the Luxury Wine Business
(Hidden Gems On A Budget)
We all love to discover fantastic second labels from famous wineries. These are the true hidden gems savvy wine buyers snap up for one reason -- high quality wine for a lot less money. Often times these lower priced alternative wines are simply younger vines which cannot be included in the primary wine. Sometimes these second label wines are made from the same high quality grapes which are grown in a different area outside of the strict appellation zone. Either way, if you know what you're doing you can discover some incredible bargains.
Today's wine is just such a hidden gem. It's the second label of a legendary powerhouse Brunello di Montalcino producer that has scored nothing less than a perfect 100 points for its Brunello.
Ciacci Piccolomini d'Aragona Rosso di Montalcino (DOC) 2017

Fun fact. These Rosso di Montalcino bottles are protected against counterfeiting by a hologram on the capsule. That should tell you something. Liquid gold awaits.
"Violet, wild-berry and botanical-herb aromas lead the nose on this savory red. The bright juicy palate doles out ripe Marasca cherry, wild blackberry and white pepper set against taut tannins." (Wine Enthusiast)
Wine Enthusiast: 92 points, Editors' Choice
"The 2017 Rosso di Montalcino is an easy-drinking wine that is plump and soft in the middle due to the heat and dryness of this vintage. This wine reveals dark fruit flavors followed by medium intensity and build. In essence, this Rosso is simple and bright and would be perfect with your favorite pasta dish. If you are looking for affordable and accessible Sangiovese from Montalcino, Ciacci Piccolomini d'Aragona has you covered." (Wine Advocate)
Wine Advocate: 88 points
$25.99/bottle. $249.50/12 pack case ($20.79/bottle).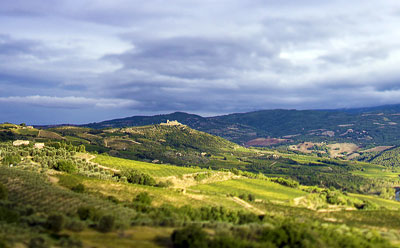 The Piccolomini estate in Tuscany
Please press reply to place your order for this wine and we'll confirm its availability as soon as possible.
Autumn is just around the corner and this wine is ready and waiting for that first chilly night.
Please follow us on Instagram for notifications of new wine releases, special events, and more!




* Wine & Spirit Education Trust Certified *

Town Center Wine & Spirits
Cape Cod's Most Trusted Wine Merchant
Location
4550 State Highway
North Eastham, MA 02651
(Next to the Royal Thai Restaurant in the Town Center Plaza)
Tel: 508 255 3660
Fax: 508 255 6736

Summer Hours

Mon-Sat: 9 a.m. to 10 p.m.

Sunday: 10 a.m. to 8 p.m.

We're open year round.
Closed only on Thanksgiving and Christmas.