Screaming Eagle Sells for $1,000/bottle;
You Can Have This For Less Than $22
We have an unusual opportunity for you today and it's likely to be a one shot deal.
With restaurants in MA either closed or only offering takeout, the wine industry has taken a blow unlike anything we've ever seen. One of the interesting fallouts from this momentous time is that wines which would never be made available to retail are now up for grabs. And believe us, we're grabbing!
Today's wine is a real "restaurant wine" and it has a truly boring label but we're pretty sure you aren't going to care about that because of its extraordinary pedigree.

Before we launch into the incredible story of today's wine, we mentioned it to a friend of ours who works for the wholesaler who distributes it. She said it's hidden from her portfolio, as is its parent winery Jonata and she only sells to restaurants so you think it would be in her tablet. It isn't.

Today we have on offer the amazing, incredible and practically invisible The Paring Red Blend.
You may be wondering how we were granted access to a wine which doesn't even show up in the wholesaler's portfolio. Before the lockdown we had a series of private wine tasting meetings with VIP portfolio managers in our office. When today's wine was pulled out of the bag we both remarked on the boring label. Then our jaws dropped.
One of the hottest, most cult-y wines in all of Napa Valley is Screaming Eagle which sells for around $1,000/bottle if you can get it. Probably you can't. The owner of Screaming Eagle, Stan Kroenke, just so happens to own Jonata's The Paring wines. He also happens to own the LA Rams, the Denver Nuggets and the British football team Arsenal.
Antonio Galloni calls it "easily one of the very best values readers will find in California."
We were told the simple looking label was chosen for an unusual reason. This wine was created for the restaurant buddies of the winery so that when they went out to eat locally they could drink great wine (and be the only ones to know about it). Made from the vineyard blocks that are either too young or don't fit into the vintage style of the highly acclaimed Jonata and The Hilt wines, this red wine will astound you.
If that's not enough, a portion of all sales will now go to the Restaurant Worker's Fund in this time of the New Normal.
The Paring Red Blend 2015

"Utterly fascinating nose mixing lifted black fruit, savory green herbs and dark notes of grilled bread, espresso and anise. Fills the palate with bright red fruit and black plum. A constant play between sweet and savory. Gentle and dusty tannins lead the way into an incredibly long and precise finish. Mulberry sweetness and a wonderful tension between tannic structure and bright acidity. Balanced and refined, a study in elegance." (Winemaker Matt Dees' Notes)
"There is a strong structure to the full-bodied palate, where black fruit plays with cocoa and pepper spices." (Wine Enthusiast)
Wine Enthusiast: 92 points
"50% Cabernet Sauvignon, 20% Cabernet Franc, and the balance Merlot and Petit Verdot, all from declassified Jonata lots. Its deep, inky purple color is followed by a rich, powerful wine that's loaded with notions of blackcurrants, unsmoked tobacco, graphite, and crushed rocks. With background oak, full body, ripe yet present tannins, and a great finish, it's going to keep for at least 7-8 years." (Jeb Dunnuck)
Jeb Dunnuck: 92 points
$26.99/bottle or $259.10/12 pack case ($21.59/bottle). This wine over delivers in a serious way. If you love California Cabernet Sauvignon you will be impressed with this. It drinks as if it's two to three times its price and for good reason.
This wine is only being made available to us because of the extraordinary situation devastating restaurants. Once restaurants open again this wine will vanish overnight. We highly recommend purchasing as many cases of this wine while you still can.
We will accept all orders on a first-come, first-served basis until the wine runs out or we are blocked from purchasing it.
This wine has a very high sell out risk, so we suggest you place your order asap.
Either press reply to this email to place your order or phone the store (508-255-3660).
We are now open Monday-Saturday, 9 am - 9 pm, and on Sunday 10 am - 6 pm. Yay!

Please press reply or call the store (508 255 3660) to order your wine.
During the covid-19 crisis, we are more than happy to offer curbside pick up if you call ahead up with payment up until 5 pm or free delivery over $50 to Wellfleet, Eastham, Orleans, Brewster and Harwich Monday-Friday afternoons.
You may also still enter the store if you are wearing a mask.
Please stay safe and healthy!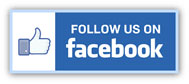 * Wine & Spirit Education Trust Certified *

Town Center Wine & Spirits
Cape Cod's Most Trusted Wine Merchant
Location
4550 State Highway
North Eastham, MA 02651
(Next to the Royal Thai Restaurant in the Town Center Plaza)
Tel: 508 255 3660
Fax: 508 255 6736

Spring Hours

Mon-Sat: 9 a.m. to 9 p.m.

Sunday: 10 a.m. to 6 p.m.

We're open year round.
Closed only on Thanksgiving and Christmas.