Rich. Nuanced. Silky. Smooth. Seamless.
Elegant. Refined: High Sell Out Alert!
We have a very small quantity of an extraordinary French red wine which just arrived in the store. There are only four cases, so if you're interested then we definitely recommend placing your order as soon as possible.
Please allow us to explain why we have so little of it.
As a retailer there are four levels of wine available for us to purchase from licensed wholesalers. There are pre-sells (like the prestigious 100 point Siro Pacenti Brunello offering we made recently which is offered before the wine actually arrives in the country), there is open inventory (any retailer in the state can purchase these wines on a first-come, first-served basis), there are allocated wines (only accounts with a proven track record of selling serious wine are allowed to purchase them; these are usually highly esteemed wines with brilliant scores and they require the approval of management to purchase) and then there are RESTRICTED wines.
Restricted wines are locked down. The sales reps at the wholesaler aren't allowed to sell these wines and they aren't allowed to purchase these wines for themselves. No samples are made available for retailers or restaurants to evaluate. The only way to obtain a restricted wine is to receive direct permission from the VP Fine Wine Director who buys the wine for the entire state of Massachusetts at the wholesaler level. He, and he alone, decides who will receive restricted wines and he signs off on them one case at a time.
Needless to say, restricted wines are brought into the state in miniscule quantity. They are the fabled wines you read about in books but you rarely ever see in wine shops. At the extreme end of the spectrum is Domaine de la Romanée-Conti in Burgundy. We have it on good word that the few bottles of this legendary wine which are brought into the state go directly into the wine cellar of the owner of the largest liquor wholesaler in Massachusetts. That is the extreme upper tier of the restricted spectrum.
On the other end of the restricted spectrum are wines that don't cost more than a home on Nantucket. They are restricted not necessarily because of expense, but rather because of their importance and prestige in the greater wine world. These wines are highly coveted by the top wine buyers in the state and they are doled out one case at a time at the discretion of the VP Fine Wine Director.
We had been trying to purchase a very special wine for several years, only to be told that it wasn't available because it was locked down in maximum security. Fortunately, we're persistent and we sell a lot of allocated wine in the state which opens different doors for us now. As fate would have it, we had a private wine tasting meeting in our office last week with the Wizard of Oz from one of the most important wine wholesalers in the state. You know, that same guy who is the only person who can sign off on releasing restricted wine in Massachusetts for his company.

We asked him about the legendary Leon Barral Faugères. We had been wanting to get our hands on it for some years. The Wizard of Oz said he couldn't pull a sample for us to evaluate, but if we wanted to purchase one case he would sign off on it. Consider that a YES please Mr. Wizard. How soon can you ship it?
We waited for the delivery truck with nervous anticipation. Would the wine actually be on the truck or would it have somehow gone "missing"? Believe it or not, this can happen. Mostly, we were just anxious and really excited to drink this wine!
Well, bingo, the stars aligned and it was on the truck. We ripped open the case and grabbed a bottle like we were little kids at Christmas and then hightailed it home to pop the cork. We've been in the wine industry for so long now that our expectations were mixed. Legendary wines become legends for a reason, but it doesn't mean that we're going to actually enjoy drinking them. That's what was so exciting. Would this wine be an overblown victim of hype, or would it be justified as one of the world's most extraordinary wines?
Before we reveal our thoughts on drinking the Leon Barral Faugères, we thought you might enjoy a little background. Let's see why its importer Kermit Lynch feels this wine is so extraordinary and well regarded.
"Didier Barral represents the thirteenth generation to grow grapes in the tiny hamlet of Lenthéric, within the confines of the Faugères appellation deep in the heart of the Languedoc. Named for Didier's grandfather, Domaine Leon Barral is a beacon of revolutionary winegrowing: shortly after founding the domaine, Didier decided that biodynamic practices were the best choice for farming his thirty hectares of vineyards. He has pioneered numerous innovative agronomic techniques with the goal of establishing his vineyards as a self-sustaining ecosystem. This Renaissance man, naturalist, and biodynamic maven commands tremendous respect among his peers for his visionary approach to topics like soil management, pest control, and drought mitigation in his vineyards.
This approach ultimately translates to tremendously powerful, complex, and age-worthy wines inflected with an earthy mineral note from the schist soils of Faugères. Most of Didier's vines get full southern sun exposure; in this Mediterranean climate where summer heat waves and drought are constant during the growing season, pruning in the gobelet style shelters the grapes from the blistering sun. Most of his vines are very old—some up to ninety years of age—keeping yields naturally low. Once in the cellar, Didier's harvest is cared for with the same zeal, although he would consider the wine all but finished once it leaves the vineyard. This level of artisanship was once nearly extinct, had it not been for Didier and the profound influence he is having over other viticulteurs who now see how his work ethic and ideology translates to results."
Powerful, complex and age-worthy with earthy mineral notes? Check.
Better than 90% of Châteauneuf-du-Pape in the marketplace for less money? Check.
Rich, nuanced, silky, smooth, seamless, elegant and refined? Check. Check. Check. Check. Check. Check Check.
Altogether this is a beautifully balanced and focused wine. It will most definitely commands your attention. Let's just say, IT WAS DEFINITELY WORTH THE WAIT.
We highly recommend this wine but please understand it has a high sell out alert.
Only eight cases of the Leon Barral Faugères were brought into the state and we have four of them (!!!) in our hot little hands (let's just say we caught the Wizard on a very, very good day).
$39.99/bottle or $383.90/12 pack case ($31.99/bottle). If you love Châteauneuf-du-Pape then this wine will astound you. At less than $32 it blows away most red wines twice its price.
Press reply or stop by the store to purchase this wine. There are only four cases, so if you're interested then we definitely recommend placing your order as soon as possible.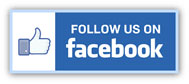 * Wine & Spirit Education Trust Certified *

Town Center Wine & Spirits
Cape Cod's Most Trusted Wine Merchant
Location
4550 State Highway
North Eastham, MA 02651
(Next to the Royal Thai Restaurant in the Town Center Plaza)
Tel: 508 255 3660
Fax: 508 255 6736

Winter Hours

Mon-Sat: 9 a.m. to 9 p.m.

Sunday: 10 a.m. to 6 p.m.

We're open year round.
Closed only on Thanksgiving and Christmas.