Nebbiolo, You're A Puzzle
Nebbiolo, you're a puzzle. We have a love/disdain relationship with you and we're not afraid to admit it. It's bordering on blasphemy in our industry to admit our awkward relationship with this legendary grape, but we've always been straight up with you.
Let's visit our pals over at Wine Folly who always manage to present basic information on wine in a fun and unpretentious manner.
"If you like your wines big, bold, and red, Nebbiolo needs to be on your radar. Hailing from Northern Italy's Piedmont region, this grape is known for producing powerful, full-bodied, and mercilessly tannic wines—all while looking as pale as Pinot Noir! If you didn't understand the concept of 'grippy tannins' before, you will now as leathery goodness clings to your teeth, tongue, and gums." (Wine Folly)
"Mercilessly tannic"
Sorry, that doesn't always work for us. Even when served with red meat, Nebbiolo can be a beast, requiring significant aging to metamorphose into silky splendor. This is definitely a grape for those with patience (and a wine cellar) (and some cash). Well, sort of!
Let's explore this issue in greater depth.
Many of you will recall that Nebbiolo is the grape in two legendary, collectible wines from Piedmont -- Barolo and Barbaresco. These appellations usually start out at $40/bottle (if you're lucky) and can skyrocket into thousands of dollars.
So-called "entry level" Nebbiolo usually has the name of the grape on the label and frequently costs a minimum of $20/bottle. Sometimes these less prestigious wines are made with younger vines of Nebbiolo which aren't ready for Barolo or Barbaresco and sometimes they're just plonk.
Today we'd like to present a tale of two Nebbiolos, both of which are rock solid, with completely different profiles and price points. Did we mention we love them both? Haha.

Let's start with a classic expression of fancy pants Nebbiolo, backed with phenomenal press, and ready for your wine cellar. Please give it a few years to settle down and you will be rewarded with great beauty and elegance with underlying power and oomph.
Elvio Cogno Cascina Nuova Barolo (DOCG) 2015

"Entrancingly deep, red and blue-rose aromas here with an ethereal, dried-leaf and herb edge and pristine red cherries. The palate has very impressive, fine and tight tannins and a fresh, pure core of red-cherry and plum flavor. Impeccably focused finish. Try from 2023." (James Suckling)
James Suckling: 95 points
"The 2015 Barolo Cascina Nuova is a dark and concentrated expression that offers succulence and richness with a full load of ripe summer plum and blackberry. There is softness here with black and purple fruit, natural rubber and savory spice. Pair this wine with a hearty beef en croute and roasted vegetables." (Wine Advocate)
Wine Advocate: 93 points
"A supple texture and harmony are the hallmarks of this alluring red, setting you up for pure flavors of cherry, raspberry, licorice, mint and tobacco. A solid backbone of tannins provides support. This should develop nicely over the medium term. Best from 2021 through 2033. 1,900 cases made, 500 cases imported." (Wine Spectator)
Wine Spectator: 93 points
"Walter Fissore culls the fruit for this wine from younger vines in Novella's Ravera cru. Floral and red-fruited, the 2015 unfolds with layers of crunchy cherry fruit, fennel, orange peel and licorice. The firm tannins give a cool, mineral tautness to the finish. Delicious now, it will be even better in a couple of years." (Wine & Spirits Magazine)
Wine & Spirits Magazine: 93 points
"The 2015 Barolo Cascina Nuova is a very pretty entry-level offering from Elvio Cogno. Bright red berry and lifted floral notes pair nicely with the wine's gracious, mid-weight feel. Silky tannins match the wine's finely sculpted, saline-infused personality. The Cascina Nuova is a terrific example of the bright, taut Barolos made here in 2015. I would prefer to drink this gracious, lithe Barolo over the next decade or so." (Antonio Galloni, Vinous)
Vinous: 91 points
$59.99/bottle or $575.90/12 pack case ($47.99/bottle)
Italian wine collectors rejoice! You'll definitely want this wine in your cellar.

Our next Nebbiolo is the polar opposite of our big boy Barolo. It's also half the price. We would probably pay more than the asking price for this wine and you don't have to age it because it's drinking like a champ right now!
One of the reasons we love this wine is that it's a light and bright version of Nebbiolo you can drink on its own without food (did we just say that?!?). One of our sales reps even had it with grilled oysters served with a roasted shallot butter (did we just say that too?!?). This wine may just set your notions of Nebbiolo spinning. And that, dear reader, is the sheer joy and excitement of wine. It's also why we do this thing.
Tenuta Scersce Rosso di Valtellina Nettare Nebbiolo (DOC) 2017

"Starting with the 2017 Rosso Di Valtellina Nettare, this 100% Nebbiolo spent a short six months in larger oak prior to bottling. Its light ruby hue is followed by a pretty perfume of raspberries, flowers, and spice. It's certainly not a heavyweight. It's medium-bodied and lightly textured, with terrific balance and purity as well as a great finish. It's already delicious and rock-solid at the price." (Jeb Dunnuck)
Jeb Dunnuck: 90 points
$28.99/bottle. We're not offering this wine by the case at this time because there's only a very limited supply until the end of November. We suggest you try a bottle (if it's part of a case it will discount 20%) and join our waiting list for this beauty. We'll be reserving case lots of this wine for shipment after Thanksgiving.
This is such a fantastic wine! It screams Autumn, yet we're planning on drinking it well into spring.
P.S.
For those of you on the waiting list for the Villemedora Montepulciano d'Abruzzo, winner of Gambero Rosso's highly esteemed Tre Bicchieri award, we're working with the importer to have more product brought into the state. We're expecting our next shipment in mid-November. This is a one shot deal though. All of the wine is allocated from the wholesaler and there won't be any more..
P.P.S.
Speaking of Montepulciano d'Abruzzo, we are now stocking the legendary Binomio Riserva Montepulciano d'Abruzzo 2015. With only 250 six-pack cases imported into the entire country, fans of this appellation should jump on this small production delight. Vinous awarded this wine 90+ points and Wine Spectator 90 points, and then there's this:
"This joint venture between Fattoria La Valentina in Abruzzo and Inama Azienda Agricola in Veneto offers aromas of baked cherry, mentholated herbs and a hint of soy on the nose. Rounded and silken in feel, the rich red fruit on the palate is bolstered by lifted acidity and fine, integrated tannins. These flavors are propelled along a pulsing river of acidity, with hints of herbs and earth chiming in. It's approachable now, but should hold well through 2025." (Wine Enthusiast)
Wine Enthusiast: 91 points
$49.99/bottle or $479.90/12 pack case ($39.99/bottle)
Our Italian offerings are rocking!

Press reply to order your wine or call the store, 508 255 3660.
During the covid crisis you may enter the store if you're wearing a mask, or you can call in advance for curbside pick up until 5 pm, or you can place an order for "no contact" free delivery if it's over $50 and you live in Wellfleet, Eastham, Orleans, Brewster or Harwich.
Deliveries are made Monday through Friday afternoons only.
Please be advised we have waived our delivery fees during the covid crisis for the above mentioned towns.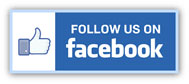 * Wine & Spirit Education Trust Certified *

Town Center Wine & Spirits
Cape Cod's Most Trusted Wine Merchant
Location
4550 State Highway
North Eastham, MA 02651
(Next to the Royal Thai Restaurant in the Town Center Plaza)
Tel: 508 255 3660
Fax: 508 255 6736

Autumn Hours

Mon-Sat: 9 a.m. to 9 p.m.

Sunday: 10 a.m. to 6 p.m.

We're open year round.
Closed only on Thanksgiving and Christmas.