Italy's Highest Award:
Tre Bicchieri For Under $14/bottle
The winners of the 2021 Gambero Rosso Tre Bicchieri award, Italy's highest honor for wine, were recently announced. These wines are frequently lofty, single vineyard wines which are either difficult to obtain or rarely imported into the state.
Every now and then they award their most coveted Tre Bicchieri prize to a very reasonably priced wine which seriously over delivers for its price. Case in point today.
We don't normally drink Montepulciano, whose home is in Abruzzo, in our house. It seems like there's an ocean of entry level Montepulciano and then a big jump up to high end, legendary wines like Binomio.
Today's wine is an entry level wine you can obtain for less than $12/bottle after discount. It's really delicious. Here's the bad news though. We don't have very much of it. We'll be taking orders on a first-come, first-served basis and then starting a waiting list. There's a chance the importer may be able to pull more wine into the state at a later date so if you're placed on a waiting list we'll be in touch as soon as we have an answer.
Meanwhile, we have a limit of one case (12 bottles) per person.
Villamedoro Montepulciano d'Abruzzo (DOC) 2018

"This wine sports a sticker of Tre Bicchieri, the top rating from Gambero Rosso, Italy's premier wine magazine. It's easy to see why: From the first sniff, the wine promises complexity and personality, and it delivers more with every sip. The flavors start off simple and fruity, but develop woodsy, floral and spice notes with time in the glass. A terrific bargain for the price." (Washington Post)
Tre Bicchieri: 3 Glasses (Highest Award!)
$13.99/bottle or $134.30/12 pack case ($11.19/bottle)

Press reply to order your wine or call the store, 508 255 3660.
During the covid crisis you may enter the store if you're wearing a mask, or you can call in advance for curbside pick up until 5 pm, or you can place an order for "no contact" free delivery if it's over $50 and you live in Wellfleet, Eastham, Orleans, Brewster or Harwich.
Deliveries are made Monday through Friday afternoons only.
Please be advised we have waived our delivery fees during the covid crisis for the above mentioned towns.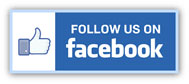 * Wine & Spirit Education Trust Certified *

Town Center Wine & Spirits
Cape Cod's Most Trusted Wine Merchant
Location
4550 State Highway
North Eastham, MA 02651
(Next to the Royal Thai Restaurant in the Town Center Plaza)
Tel: 508 255 3660
Fax: 508 255 6736

Autumn Hours

Mon-Sat: 9 a.m. to 9 p.m.

Sunday: 10 a.m. to 6 p.m.

We're open year round.
Closed only on Thanksgiving and Christmas.