High Sell Out Risk:
Top 100 Wine of the Year
(For Less Than $14!!!)

Last December Mom and Dad wrote to you about a tasty little Super Tuscan selling for a song and many of you told us how much you absolutely LOVED it. The aforementioned wine was Villa Pillo Borgoforte and it sold out so quickly we couldn't fulfill all the demand for it.
Today I'm going to MAKE YOU AN EVEN BETTER OFFER. This wine has already changed vintage since the last offering, but that's really good news for you. The new vintage, which is 2014, has so impressed the editors at Wine Spectator they ranked it as one of their TOP 100 WINES OF THE YEAR.
And not just any old rank.
The 2014 vintage of Villa Pillo Borgoforte was ranked the 25th best wine of the year!!!
That is an impressive accolade.
Here's the enviable review:
"Enticing aromas of violet, black currant and rosemary are accented by licorice and tobacco flavors in this fluid and harmonious red, with fine tannins gracing the long finish. Sangiovese, Cabernet Sauvignon and Merlot. Drink now through 2022. 12,500 cases made." (Wine Spectator)
Wine Spectator: 91 points
Wine Spectator: Best Values
Wine Spectator: Top 100 Wines of the Year, Rank #25
Many of you know I'm officially no longer a puppy (at least technically; my parents still tell me I act like one) so I'm going to set the record straight on this one.
Mom is a HUGE fan of Sangiovese and this wine didn't float her boat for some reason. She thought it was a little too dusty and austere. I think her exact words were, "this is definitely a food wine."
Dad, on the other hand, loved it and everyone knows I'm Daddy's little boy, so I say go with him (and Wine Spectator, I mean, come on!)!!!
It's not fair for me to choose a side (I know where my kibble comes from), but you most certainly can.
A Wine Spectator Top 100 Wine of the Year selling for $13.99/bottle before discount?
Did you hear that? $13.99/bottle BEFORE discount. Wow!

Now, sit down for this one. The 25th best wine of the year according to Wine Spectator sells for just $134.30/12 pack case ($11.19/bottle).

For less than $12/bottle this is one of my best offerings yet. And believe me, it won't last very long.
This offer has a HIGH SELL OUT RISK.
Very limited availability. All orders will be taken on a first-come, first-served basis. To order your wine, please press reply to this email, phone the store, or stop by for a visit.
Your next pizza, pasta with marinara sauce and/or chicken parm will thank you.

And please don't forget about my 10th Annual Red Dot sale going on for the month of February!!! 25% discount on all red dot wines while supplies last. Let's play!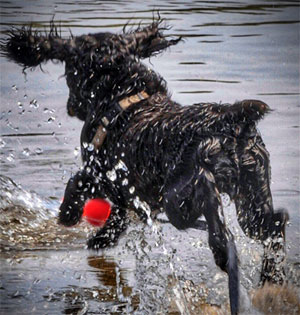 To see the complete list of wines in the
RED DOT sale click here


Town Center Wine & Spirits
Cape Cod's Most Trusted Wine Merchant
Location
4550 State Highway
North Eastham, MA 02651
(Next to the Royal Thai Restaurant in the Town Center Plaza)
Tel: 508 255 3660
Fax: 508 255 6736

Winter Hours

Mon-Sat: 9 a.m. to 9 p.m..

Sunday: 10 to 6 p.m.

We're open year round.
Closed only on Memorial Day, Thanksgiving and Christmas.