Fresh New Finds: Spanish White Edition
We've been flooded with new wine releases we think you'll enjoy. Today we'll focus on some delicious Spanish white wines which are perfect for warmer weather. We just reintroduced a section for Spanish White wines for the upcoming season so they will be easy to find!

Menade Verdejo 2018 (Rueda, Spain)

Verdejo is a light-bodied white wine grown almost exclusively in Spain. It's fresh and fun, not to mention super warm weather friendly. This one is made with organic grapes so that's extra nice.
"Lots of sliced lemon and lemon-rind flavors. Medium body. Tangy fruit. Fruity and lightly waxy finish. Complex and stylish." (James Suckling)
James Suckling: 90 points
$15.99/bottle or $153.50/12 pack case ($12.79/bottle)

White Rioja is usually a blend of white grapes made primarily from Viura (it must be 51% of the blend). Some of these wines can actually age upwards of ten years.
Cune Monopole Rioja Blanco 2018 (Rioja, Spain)

"Plump and silky, this white offers apple, pear and light herbal flavors, with notes of white flowers and mineral. Gentle acidity keeps this focused. Drink now. 40,000 cases made, 4,000 cases imported." (Wine Spectator)
Wine Spectator: 89 points
"This fruity white is also floral and light and was produced with Viura (a.k.a. Macabeo) grapes that fermented in stainless steel at low temperature with dry yeasts to keep the primary aromas. It's from a fresh year with less ripeness and alcohol (perhaps more noticeable in the reds), and this continues with the profile of previous years." (Wine Advocate)
Wine Advocate: 89 points
$13.99/bottle or $134.30/12 pack case ($11.19/bottle)

Albariño is one of our favorite white wines. It's refreshing with beautiful acidity, boasting stone fruit flavors with a briny undertone.
Faustino Rivero Ulecia Albariño 2018 (Rias Baixas, Spain)

"Apple, melon and sea brine aromas are typical of Albariño from Galicia. A plump palate is a bit low on kick and acidity. Dry melon and white fruit flavors are simple, while this tastes a bit yeasty on an easygoing finish." (Wine Enthusiast)
Wine Enthusiast: 87 points
$16.99/bottle or $163.10/12 pack case ($13.59/bottle)

La Cana Albariño 2018 (Rias Baixas, Spain)

"Pineapple, lemon meringue, grapefruit and cloves. Medium-bodied and very tangy. Loads of apricot and citrus character." (James Suckling)
James Suckling: 92 points
$18.99/bottle or $182.30/12 pack case ($15.19/bottle)

Granbazán Etiqueta Verde Albariño 2018 (Rias Baixas, Spain)

"Salted honey and apricot greet the nose as lemon-lime, white flowers, and sleek minerality make the palate both edgy and energetic. A great showcase for this grape." (Tasting Panel, wine.com) Etiqueta Verde, or 'Green Label,' is the entry-level offering from Granbazán. This is a classic Salnés Valley style Albariño. Dry, very floral, with crisp acidity, and elegant salty aftertaste. This is an absolutely gorgeous version of Albarino!
$21.99/bottle or $211.10/12 pack case ($17.59/bottle)
Please press reply or call the store (508 255 3660) to order your wine.
During the covid-19 crisis, we are more than happy to offer curbside pick up if you call ahead up until 5 pm Monday-Friday, or free delivery over $50 to Wellfleet, Eastham, Orleans, Brewster and Harwich in the afternoon Monday-Friday.
You can also still enter the store.
Please stay safe and healthy!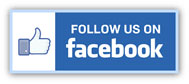 * Wine & Spirit Education Trust Certified *

Town Center Wine & Spirits
Cape Cod's Most Trusted Wine Merchant
Location
4550 State Highway
North Eastham, MA 02651
(Next to the Royal Thai Restaurant in the Town Center Plaza)
Tel: 508 255 3660
Fax: 508 255 6736

Covid-19 Hours

Mon: 10 a.m. to 6 p.m.

Tues-Thurs: 9 a.m. to 8 p.m
Fri: 9 a.m. to 9 a.m.

Sat: 10 a.m. to 6 p.m. .

Sunday: 10 a.m. to 6 p.m.

We're open year round.
Closed only on Thanksgiving and Christmas.