Fresh New Faces: The Essential White Edition Plus A Volnay Under $40!
We have some extraordinary wine on offer today: mostly whites, one highly unusual sparkling wine (Italian Col Fondo anyone?) and one knock-your-socks-off red wine which is ridiculously underpriced for its lofty appellation.

Let's start with a delicious white Burgundy from importer Kermit Lynch. As many of you know, French wines have been hit hard by the Trump tariffs so anytime you can find a great white Burgundy for under $25 these days you're in luck. This wine might just become your new house favorite Chardonnay. It's Old World in style without any oak.
Henri Perrusset Macon-Villages 2017 (Burgundy, France)

"Perrusset's vineyards boast a limestone terroir that is more marly thank stony, which he says contributes to the grainy minerality in his wines. The result? Soft tones of Anjou pears and honeysuckle and a long, zesty finish." (Winemaker's Notes) Imported by Kermit Lynch.
$21.99/bottle or $211.10/12 pack case ($17.59/bottle)

Next we have two white Sancerres we think you'll enjoy this summer from two of our favorite importers -- Kermit Lynch and Louis Dressner. Now that we're midway into June it's Sancerre season (and aren't we happy something is still normal about this summer?). Sancerre has been hit hard by the tariffs and finding one under $30 before discount is something of a challenge these days. We found two and we love them both!
Domaine Girard Sancerre La Garenne 2018 (Loire Valley, France)

"From a two-and-a-half-hectare vineyard of that name, a plot on a steep east-facing slope with a very rocky limestone soil. The chalky soil brings out the characteristic flinty, mineral and green notes of Sauvignon Blanc. On La Garenne's well-drained, warm slopes the grapes achieve exceptional ripeness and fruit." (Winemaker's Notes) Importer: Louis Dressner
$28.99/bottle or $278.30/12 pack case ($23.19/bottle).

Daniel Chotard Sancerre 2018 (Loire Valley, France)

"Aged on the lees. Brilliant pale yellow in color with a very pure nose reminiscent of citrus and white blossoms. Refreshing and full-bodied on the palate. Typical and elegant, well-balanced with good length. Serve with saltwater and freshwater fish, seafood, white meats, and crottin de Chavignol goat's cheese." (Winemaker's Notes) Importer: Kermit Lynch
$28.99/bottle or $278.30/12 pack case ($23.19/bottle).

We've grown a bit bored with California Chardonnay, so we set out to find one from Oregon which is reminiscent of an outstanding white Burgundy. We succeeded and then some! This is a very elegant wine we would be proud to serve with lobster. Not to mention it's a Top 100 Wine of the Year!!!
Lingua Franca Avni Chardonnay 2017 (Willamette Valley, Oregon)

"This wine is open and aromatic, with pretty scents of pastry, butter cookie and apple turnover. The apple and apricot fruit is bright and concentrated. Full malolactic and one quarter new French oak aging lends a smooth, buttery finish." (Wine Enthusiast)
Wine Enthusiast: 93 points
"Larry Stone draws this wine from three Oregon appellations, the preponderance from the Eola–Amity Hills. It's firm and well structured, with a drive and lift that combines high acid and high minerality to make the flavors feel as sharp as a tack. This needs time and a decanter to bring out the fruit." (Wine & Spirits Magazine)
Wine & Spirits Magazine: 92 points
"Lithe and gracefully complex, with baked pear and lemon flavors, accented by spice and cinnamon notes. Builds richness on the finish." (Wine Spectator)
Wine Spectator: 92 points
"The 2017 Chardonnay Avni opens with nectarine, peaches and crunchy red apple scents with hints of cashew, citrus peel, crushed stone and a creamy note. The light to medium-bodied palate offers a good balance of mineral and rounded, savory character, finishing with lots of freshness and energy." (Wine Advocate)
Wine Advocate: 91 points
$44.99/bottle or $431.90/12 pack case ($35.99/bottle).

We're always on the lookout for delicious and unusual sparkling wines. We pop one or two bottles every week on the deck as we enjoy the explosion of peonies and baptisias. Today's wine is a Col Fondo, which is a Prosecco whose secondary fermentation is in the bottle rather than in a tank. Col Fondos are unfiltered and less sweet than standard Proseccos. This one is bone dry and ready for some Wellfleet oysters!
Masot Frizzante Col Fondo NV (Veneto, Italy)

"Slightly fizzy and incredibly fragrant, this radiant sparkler boasts heady scents of honeysuckle, lemon blossom and white stone fruit. The crisp dry palate delivers green apple, Bartlett pear, citrus zest and a saline note alongside vibrant acidity and lightly foaming bubbles." Col Fondo means a Prosecco whose secondary fermentation is in the bottle.
$21.99/bottle or $211.10/12 pack case ($17.59/bottle).

We decided to conclude this email with a blockbuster red wine from Burgundy. Volnay is a lofty appellation in the Côte de Beaune which usually commands a high price, even without tariffs. It might be strange to think of today's wine as a bargain, but if you love red Burgundy (and who doesn't?) we think you'll agree this wine is pretty special. After discount you can have this wine for under $38/bottle so there's that.
Maison Jessiaume Volnay 2017 (Burgundy, France)

"A bright, cherry- and floral-scented red, with fresh berry fruit and a delicate profile. Balanced, ending with accents of earth and spice that shade the fruit. Best from 2021 through 2032. 150 cases made, 35 cases imported." (Wine Spectator)
Wine Spectator: 91 points
"While this wine is young with the tannins still in play, it will fit the model of the opulent, fruity Volnay. Broad raspberry fruits are lifted by acidity while keeping a comfortable, cushioned character. Drink the wine from 2022." (Wine Enthusiast)
Wine Enthusiast: 90 points
$46.99/bottle or $451.10/12 pack case ($37.59/bottle).

Press reply to order your wine or call the store, 508 255 3660.
During the covid crisis you may enter the store if you're wearing a mask, or you can call in advance for curbside pick up until 5 pm, or you can place an order for "no contact" free delivery if it's over $50 and you live in Wellfleet, Eastham, Orleans, Brewster or Harwich.
Deliveries are made Monday through Friday afternoons only.
Please be advised we have waived our delivery fees during the covid crisis for the above mentioned towns.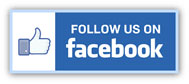 * Wine & Spirit Education Trust Certified *

Town Center Wine & Spirits
Cape Cod's Most Trusted Wine Merchant
Location
4550 State Highway
North Eastham, MA 02651
(Next to the Royal Thai Restaurant in the Town Center Plaza)
Tel: 508 255 3660
Fax: 508 255 6736

Almost Summer Hours

Mon-Sat: 9 a.m. to 9 p.m.

Sunday: 10 a.m. to 6 p.m.

We're open year round.
Closed only on Thanksgiving and Christmas.