Fresh New Faces: The Bizarre & Unusual Edition
We love drinking sparkling wine on the deck while we unwind after work. It's almost a ritual at this point. We come home, let the dogs outside for a run, and pop a cork while we soak up some late afternoon sun. Ahhh.
In spite of the frequency with which we consume sparkling wine, you will rarely ever find Cava at our house, which is a sparkling wine from the Penedes region of Spain. There are a few Spanish bubbles we enjoy but they tend to be pricey and we've honestly always felt we could do better with a sparkling Cremant or Pet-Nat.
That is, until today. Today we have an unusual vintage-dated Brut Nature Reserva Cava which is absolutely delicious. Extra points for the cool label and the organically grown grapes.

Juvé & Camps Cava Brut Nature Reserva De La Familia 2016

"Our most well-known Cava is a Brut Nature made with free-run juice from grapes grown on our Espiells (Can Rius), La Cuscona and Mediona estates. It has a typically pale golden colour, with a rich, elegant nose that begins with ripe white fruit and moves towards the notes that come from ageing: baked goods, toasted bread, spices. On the palate it is extremely seductive, with a fresh, pleasant texture and long finish that is once again reminiscent of white fruit." (Winemaker's Notes)
$21.99/bottle or $211.10/12 pack case ($17.59/bottle). At less than $20/bottle we're bringing home a case or two. It is summer, after all.

Keeping an open mind with wine is so important. There's always something out there to surprise and delight! Now that we upgraded our minds about Cava, we have a second anomaly.
We never thought we would find a Saumur Champigny which would meet our standards, yet alone wildly exceed them. Loire Valley Cabernet Franc isn't really our thing. It's often weedy and green (thank you disgusting pyrazines) and requires food to make it tolerable. Even with food we haven't ever gravitated toward it.
Today's wine is the first Loire Valley Cabernet Franc which has EVER been consumed in our house and we had it on its own (and we LOVED it).
Seriously. This is a really great bottle of red wine you can own for less than $13/bottle and it's drinking like a champ. It definitely pays to keep an open mind with wine because this little number just changed our minds about a whole category of wine we thought we didn't enjoy. Fascinating.
Domaine La Bonneliere Saumur Champigny 2018 (Loire Valley, France)

"An elegant and clean version, with ripe blackberry and currant notes accenting hints of bay leaf and black olive. Shows good concentration and focus, revealing a balanced profile. Very well-knit, offering a lingering aftertaste of pepper. Drink now through 2028. 2,800 cases made, 500 cases imported." (Wine Spectator)
Wine Spectator: 90 points
$15.99/bottle or $153.50/12 pack case ($12.79/bottle). Talk about over delivering!

While we're on the theme of anomalies, our next wine is a delicious Chablis. There's nothing odd about that, but these days with the wine tariffs, it's becoming challenging to find a high quality Chablis for under $30/bottle. Brocard Saint Claire Chablis is delicious and it's made with organic grapes. It can be yours for less than $23/bottle after discount.
Jean-Marc Brocard Saint Claire Chablis 2019 (Burgundy, France)

"The 2019 Jean-Marc Brocard Chablis Sainte Claire is on point as an excellent example of why Chardonnays from this part of the world are so highly valued. This wine starts with ripe apple and mineral notes in its aromas and follows through with a hint of attractive chalkiness. Pair it with simple shellfish on the patio." (Wilfred Wong, wine.com)
Wine.com: 91 points
$27.99/bottle or $268.70/12 pack case ($22.39/bottle). Chablis is smoking hot right now and this one is so pretty.

Anyone who knows us is aware that we love Sangiovese. Tuscany produces some of our favorite powerhouse wines like Chianti Classico and Brunello di Montalcino. Our theme of anomalies today means we're offering you something a little different, a Sangiovese from the often overlooked gastronomic region of Emilia-Romagna. This organically produced wine is light and fresh and very, very quaffable. You could even put a chill on it.
Castelluccio Le More Sangiovese 2018 (Emilia-Romagna, Italy)

"This wine represents one of the best expressions of the Sangiovese di Romagna's main characteristics: fruitiness, freshness, and pure drinking pleasure blended with an unusual consistency. A small part of the winemaking is completed with carbonic maceration, while the remainder is subject to traditional fermentation in stainless steel containers, where the malolactic fermentation and all the other conservation and elaboration processes take place, until bottling." (Winemaker's Notes)
$13.99/bottle or $134.30/12 pack case ($11.19/bottle). At less than $12/bottle this wine is worth considering for summer sipping and company if you're having any.

Now let's head on over to the Jura in France. It is in this often neglected wine region where we find the grape Poulsard which is light and bright and can easily take a chill in the summer heat. Fans of lighter style reds (e.g., cru Beaujolais) should head on over this way.
Domaine Badoz Cotes Du Jura Poulsard 2018 (Jura, France)

"Poulsard is a variety that is often used for blending with other red grape varieties due to its pale red color and lighter body, but here it is allowed to shine with its delicate yet intense flavors of bright red berries & red fruit. Serve cool. Pairs well with smoked cheeses, charcuterie, salads, etc." (Winemaker's Notes)

Press reply to order your wine or call the store, 508 255 3660.
During the covid crisis you may enter the store if you're wearing a mask, or you can call in advance for curbside pick up until 5 pm, or you can place an order for "no contact" free delivery if it's over $50 and you live in Wellfleet, Eastham, Orleans, Brewster or Harwich.
Deliveries are made Monday through Friday afternoons only.
Please be advised we have waived our delivery fees during the covid crisis for the above mentioned towns.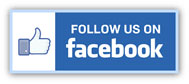 * Wine & Spirit Education Trust Certified *

Town Center Wine & Spirits
Cape Cod's Most Trusted Wine Merchant
Location
4550 State Highway
North Eastham, MA 02651
(Next to the Royal Thai Restaurant in the Town Center Plaza)
Tel: 508 255 3660
Fax: 508 255 6736

Summer Hours

Mon-Wed: 9 a.m. to 9 p.m.

Thurs-Sat: 9 a.m. to 10 p.m.

Sunday: 10 a.m. to 8 p.m.

We're open year round.
Closed only on Thanksgiving and Christmas.