Fresh New Faces: The Big Red Issue!
If you're thinking about ordering pizza anytime soon (hello Sweet Tomatoes in Chatham) or making pasta with Bolognese (anyone else put chicken livers in to boost umami?) then we have a great wine for you. A Riserva level Chianti Classico at a reasonable price is an unusual discovery and ours just so happens to have great press to boot.
San Felice Il Grigio Chianti Classico Riserva bridges the gap between the classic traditional and modern styles for this appellation. Let's go ahead and translate that wine geek speak.
Many regions in Italy produce wine in two contrasting styles -- traditional and modern. When we're talking about Chianti, the traditional style is typically made with Sangiovese with perhaps a dash of Canaiolo. It tends to be aged in stainless steel or neutral oak and it has distinct earthy and dusty qualities which make it perfect for food pairing. The modern style veers toward an "international" approach -- they might introduce some fleshy Cabernet Sauvignon, Merlot and/or Syrah into the blend as well as employ new oak barrel aging.
If you don't know which style you prefer then we suggest opening two wines together -- a classic traditional Chianti Classico like Isole e Olena and a more modern one like Tenuta di Arceno. We stock both of these wines on a regular basis. We enjoy both styles for different reasons and serve them with different foods. In the meanwhile, if you know you favor a more traditional style of Chianti with darker fruit flavors then stop right here.

San Felice Il Grigio Chianti Classico Riserva (DOCG) 2016 (Tuscany, Italy)

"The 2016 Chianti Classico Riserva Il Grigio is a beautiful wine with an inky dark appearance and softly contoured aromas of ripe cherry and dried blackberry. There is plenty of spice, tar and sweet tobacco to smooth over that beautiful fruit intensity; this is the sort of Chianti Classico you'd open for a marinated ribeye on the grill. The wine is compact and tight in the mouth. With 260,000 bottles made, Il Grigio is one of Italy's ultimate value reds." (Wine Advocate)
Wine Advocate: 93 points
"A very pretty, refined red with ultra-fine tannins, vivid fruit of crushed berries and tar, which all follow through to a medium to full body. Flavorful finish. Structured. So you can be patient; drink or hold." (James Suckling)
James Suckling: 93 points
$23.99/bottle or $230.30 ($19.19/bottle). At less than $20/bottle this Riserva level Chianti Classico is a real bargain.

Our next red wine is made by a winemaking legend, Tuck Beckstoffer. The first thing that strikes us about this wine is that it drinks like twice its price. At less than $19/bottle after discount it's a serious wine and one that's begging to be served with your next grilled rib eye steak.
Tuck Beckstoffer "75" Cabernet Sauvignon 2018

"Grown in Mendocino and Lake Counties, this Cabernet is filled with aromas of fresh cherry and cinnamon. On the palate, it's silky smooth with notes of strawberry and blackberry, culminating in a long, lingering finish with just a hint of dark chocolate from a year spent aging on French oak." (Winemaker's Notes)
$22.99/bottle or $220.70/12 pack case ($18.39/bottle). This may just be our next house Cab. Sorry Requiem!

Australia has fallen off the radar for most wine buyers, along with its southern sister Chile. Yet, Australia continues to produce very high quality Shiraz which deserves recognition. After those bush fires, come on, let's give 'em some love. They could use it.
Jim Barry The Lodge Hill Shiraz 2016 (Clare Valley, Australia)

"Bold blackberries and plums framed in gently earthy notes and fragrance. The palate delivers a smooth, elegant and supple feel, where red plums meet mulberries in a fresh and neatly groomed mode. This has immediate appeal and medium-term aging potential." (James Suckling)
James Suckling: 93 points
"Delicious flavors of baked black raspberry and blueberry live at the center of this wine. There's a cool, tarry scent to the fruit tannins along with some substantial oak tannins that need to integrate. For now, the oak is distracting, but the fruit outlasts it." (Wine & Spirits Magazine)
Wine & Spirits Magazine: 90 points
Wine & Spirits Magazine: Best Buy
$19.99/bottle or $191.90/12 pack case ($15.99/bottle). There's a lot of quality in this wine for less than $16 after discount. Your next barbeque would be rather happy with this.

While we're on the subject of red wine, our next one has a strange label, but the wine inside might surprise you if you're a fan of big fleshy reds. This is a classic red field blend from Napa Valley that's big, bold and juicy. It's not shy in the least which is why your next burger will be grateful to see it on the table, especially if you're serving it along with hand cut oven fries cooked in duck fat.
Bootleg Red Blend 2015 (Napa Valley, CA, USA)

"A fleshy, full-bodied red, with powerful minerality and hints of salinity to the dark currant, plum pudding and black olive flavors. Mocha and baker's chocolate notes flood the richly textured finish. Merlot, Petite Sirah, Syrah, Cabernet Sauvignon, Cabernet Franc and Petit Verdot." (Wine Spectator
Wine Spectator: 91 points
"The 2015 Red Blend is made up of 53% Merlot, 21% Petite Sirah, 20% Syrah, 4% Cabernet Sauvignon, 1% Cabernet Franc and 1% Petit Verdot, aged 20 months in 28% new French oak and 2% new American oak. Deep garnet-purple colored, baked plums, warm blackberries and Black Forest cake springs from the glass with touches of Chinese five spice, dusty soil and garrigue with a touch of black tea. Full, rich and with an approachable chewy texture, it has great freshness and a long earthy finish." (Wine Advocate)
Wine Advocate: 90 points
$37.99/bottle or $364.70/12 pack case ($30.39/bottle).

Smith Story Pickberry Cabernet is a special wine. It's a tiny production Cabernet Sauvignon from Sonoma County. When you compare Sonoma County to Napa Valley you'll generally find the wines are more balanced with higher acidity and elegance. This is a gorgeous wine and right up our alley.
Smith Story Pickberry Vineyard Cabernet Sauvignon 2016 (Sonoma County, CA, USA)

"The 2016 Cabernet Sauvignon Pickberry Vineyard is the most convincing and complete of these wines from Smith Story. Deep and inky, yet very much medium in body, the 2016 has a lot to offer. Blueberry, menthol, licorice, lavender and spice meld in this supple, racy Cabernet Sauvignon. The balance of fruit, structure and freshness is terrific. This classically rendered Sonoma Cabernet Sauvignon needs bottle age to truly blossom; give it a few years to be at its best." (Vinous)
Vinous: 93 points
$64.99/bottle or $623.90/12 pack case ($51.99/bottle). Limited quantity available.

Press reply to order your wine or call the store, 508 255 3660.
During the covid crisis you may enter the store if you're wearing a mask, or you can call in advance for curbside pick up until 5 pm, or you can place an order for "no contact" free delivery if it's over $50 and you live in Wellfleet, Eastham, Orleans, Brewster or Harwich.
Deliveries are made Monday through Friday afternoons only.
Please be advised we have waived our delivery fees during the covid crisis for the above mentioned towns.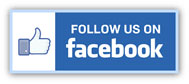 * Wine & Spirit Education Trust Certified *

Town Center Wine & Spirits
Cape Cod's Most Trusted Wine Merchant
Location
4550 State Highway
North Eastham, MA 02651
(Next to the Royal Thai Restaurant in the Town Center Plaza)
Tel: 508 255 3660
Fax: 508 255 6736

Spring Hours

Mon-Sat: 9 a.m. to 9 p.m.

Sunday: 10 a.m. to 6 p.m.

We're open year round.
Closed only on Thanksgiving and Christmas.