Fresh New Faces: The Austrian Edition
We absolutely adore the light, bright and zippy wines of Austria, whose crowning glory is Grüner Veltliner. You may recall Austria faced a worldwide scandal back in the mid 1980s when several wineries were caught illegally adulterating their wines with diethylene glycol. Thankfully those days are long behind us.
Austria is now one of the top countries in the world in terms of quality and over-delivering for the money. If you love elegance, bright acidity and food-friendly wine then look no further.
Let's start with the quintessential wine of Austria, Grüner Veltliner. Grüners tend to be herbaceous with white pepper notes and bright acidity. Classic food pairings include sushi and cilantro laden dishes from Mexico and Vietnam.
Today we have two still versions for you (and one sparkling!). Familie Bauer is an outstanding white wine producer that over delivers for the money and then some. While this wine screams summer from the rooftops, we're planning on serving it year round. At less than $14/bottle after discount this is a sensational value.
Familie Bauer Grüner Veltliner 2018 (Wagram Osterreich, Austria)
"Green-pear creaminess and lemon make for an inviting nose. The palate is light, dry and juicy, with an easy, refreshing, summery flow." (Wine Enthusiast)
Wine Enthusiast: 88 points, Best Buy
$16.99/bottle or $163.10/12 pack case ($13.59/bottle)

Our next Grüner is an entirely different expression of this grape, still bright with acidity but more serious and weighty. We could definitely see this wine served with lobster on the deck.
Karl Lagler Federspiel Ried Burgberg Grüner Veltliner 2018 (Niederosterreich, Austria)

"Ripe notions of russet pear and yellow apple on the nose are framed by zesty, spicy grapefruit peel freshness. It is that zestiness that takes over on the concentrated, vivid palate, where glowingly ripe apricot and peach beckon in the background but are wonderfully countered by that zesty, bright, vibrant freshness. Lovely and totally enlivening." (Wine Enthusiast)
Wine Enthusiast: 92 points
$21.99/bottle or $211.10/12 pack case ($17.59/bottle)

Our next Grüner is sparkling and really, come on now, how cool is that?!? Bubbles are a necessity in our house. Unearthing a sparkling wine like this was so much fun. We think you'll enjoy it!
Szigeti Sekt Sparkling Grüner Veltliner NV

"Notes of oven-warm brioche precede pear and lemon notes on the nose. The palate has frothy, lively foam and a light slender body. There are some gentle notes of yeast that lead to a very clean, wonderfully dry and fresh finish." (Wine Enthusiast)
Wine Enthusiast: 90 points
$23.99/bottle or $19.19/bottle.

Our next Austrian white is a blend which can age and evolve for an extremely long time, but it's also drinking great right now. This is a blend of Zierfandler, Rotgipfler, Grüner Veltliner, Muskateller, Chardonnay and Weissburgunder. Let's go!
Mayer Am Pfarrplatz Wiener Gemischter Satz 2018 (Vienna, Austria)
"The 2018 Wiener Gemischter Satz Nussberg is bright and elegant on the nose, with its clear chalky notes of ripe peaches and mirabelles. On the palate, this is a medium to full-bodied, elegant, well-structure
d and aromatic field blend that creates a lot of pleasure. It's a classic wine with no further stylish ambitions, but it's shining from its inner soul. Drink 2019-2040." (Wine Advocate)
Wine Advocate: 91 points
"A hint of Mandarin orange, a full flash of red apple, an edge of earthy yeast. The nose certainly is appetizing and full-flavored. The palate is generous and full of that juicy apple ripeness and freshness that also has the texture of melting apple flesh. The finish is dry, zesty and moreish." (Wine Enthusiast)
Wine Enthusiast: 92 points
$21.99/bottle or $211.10/12 pack case ($17.59/bottle)

Our next Austrian wine is a rosé made from Zweigelt and it's in a fun 1 liter bottle. This one's a quaffer!
Familie Bauer Zweigelt Rose 2019 (Wagram Osterreich, Austria)
"The rosé is made from grape vines ranging between 10-40 years of age and cultivated from various sites in the Niederösterreich. With yields of 60 hl/ha harvesting is half manual and half mechanical at the end of September, de-stemmed with 6 hours on skins and fermented in stainless steel with ambient yeasts for two weeks. The wine remains on the lees until the end of January and is aged for 6 months. The aim of their entry level wine is to produce a fresh and friendly rosé with bright fruit and clean acidity." (Winemaker's Notes)
$14.99/1 Liter Bottle or $143.90/12 pack case ($11.99/bottle)

Finally we have a gorgeous Riesling for you at a great price. This wine over delivers in a big way for the money. Bright, zippy and delicious. Well done indeed.
Schlosskellerei Gobelsburg Kamptal Riesling 2018 (Osterreich, Austria)

"The 2018 Gobelsburg Kamptal Riesling is clear and slightly flinty on the coolish nose, with clear, brilliant and radiant fruit. The palate is juicy, fresh and crystalline, pretty round and charming, with fine grip on the refreshing mineral and phenolic finish." (Winemaker's Notes)
$15.99/bottle or $153.50/12 pack case ($12.79/bottle)

Press reply to order your wine or call the store, 508 255 3660.
During the covid crisis you may enter the store if you're wearing a mask, or you can call in advance for curbside pick up until 5 pm, or you can place an order for "no contact" free delivery if it's over $50 and you live in Wellfleet, Eastham, Orleans, Brewster or Harwich.
Deliveries are made Monday through Friday afternoons only.
Please be advised we have waived our delivery fees during the covid crisis for the above mentioned towns.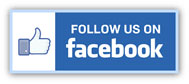 * Wine & Spirit Education Trust Certified *

Town Center Wine & Spirits
Cape Cod's Most Trusted Wine Merchant
Location
4550 State Highway
North Eastham, MA 02651
(Next to the Royal Thai Restaurant in the Town Center Plaza)
Tel: 508 255 3660
Fax: 508 255 6736

Summer Hours

Mon-Wed: 9 a.m. to 9 p.m.

Thurs-Sat: 9 a.m. to 10 p.m.

Sunday: 10 a.m. to 8 p.m.

We're open year round.
Closed only on Thanksgiving and Christmas.