Fresh New Faces: Random Edition With A Twist
We have some fun new products to share with you this week. Let's start off with one of our favorite beverages of all time, sparkling wine. Bubbles. We. Just. Love. Them.

Proper Champagne is great for special occasions, but we like to enjoy bubbles on a more regular basis (eh hem). Enter the Crémant de Bourgogne category. A Crémant is a sparkling wine produced outside of the Champagne region in France. We regularly stock Crémants from Burgundy, the Jura and Alsace. Today's offering is from Burgundy and it's fantastic. It's light, bright and very well balanced, not to mention a great value for the money.
Simmonet-Febvre Crémant de Bourgogne Brut NV (Burgundy, France)

"This lovely French sparkling wine is 60% Chardonnay and 40% Pinot Noir. A harmoniously balanced wine with fine bubbles, a persistent foam and a wonderful length in the mouth. It is fresh and powerful on the nose with aromas of ripe yellow fruits. Drink this crémant as a chilled aperitif, as it comes or with a liqueur such as crème de cassis, and why not even drink it throughout a whole meal." (Winemaker's Notes)
$21.99/bottle or $211.10/12 pack case ($17.59/bottle)

Our next wine is a Pinot Grigio from one of our favorite producers in the Friuli-Venezia-Giulia region of Italy.
Marco Felluga Mongris Collio Pinot Grigio (DOC) 2018 (Friuli-Venezia-Giulia, Italy)

"Golden yellow color with very slight coppery nuances. The strong and immediate fragrance presents itself with pronounced hints of acacia flowers, broom, apple and pear. The taste is characterized by a good fruitiness and a balanced complexity. In the finish it is very persistent and elegant." (Winemaker's Notes)
$17.99/bottle or $172.70/12 pack case ($14.39/bottle)

Our next white wine is very special. There are only two producers of white Cassis wine imported into MA. It's in miniscule production and a rare find.
Clos Ste. Magdeleine Cassis 2019 (Provence, France)

"The vineyards of Clos Sainte Magdeleine are particularly stunning. They jut out on a private cape to meet majestic limestone cliffs, poised spectacularly above the sparkling, azure Mediterranean. With landscapes such as these, it is only fitting that writers and poets alike have found inspiration in Cassis. Only a handful of vignerons today are fortunate enough to produce A.O.C. Cassis, and the small quantities available are largely consumed locally with fresh fish—the best way to enjoy them." (Importer's Notes). Importer: Kermit Lynch.
$39.99/bottle or $383.90/12 pack case ($31.99/bottle). Limited quantity available on this small production wine.

Moving onto the reds, we have a Cannonau from Sardinia. Fun Fact: Cannonau is the same grape as Grenache in France and Garnacha in Spain.
Olianas di Sardegna (DOC) Cannonau & Tintillu 2018 (Sardinia, Italy)

"Musky aromas of wild strawberry, cherry and pungent herbs, with a subtle floral undertone. Fresh and juicy, with red berry and cherry flavors. The wine gains sweetness and spiciness with aeration. Closes primary and nicely focused, with fine-grained tannins and decent length." (Ian D'Agata, Vinous)
Vinous: 88 points
"A straightforward, enjoyable red, this has aromas and flavors of strawberry, white pepper, Mediterranean scrub and clove. It's bright and easygoing, with fresh acidity." (Wine Enthusiast)
Wine Enthusiast: 88 points
$17.99/bottle or $172.70/12 pack case ($14.39/bottle)

We don't have many requests for Montefalco Rosso and we think it's because it's a relatively unknown appellation in Umbria. This Italian appellation requires the wine to be comprised of 60-70% Sangiovese along with 10-15% Sagrantino and up to 30% other grape varieties. Our high scoring wine today is 70% Sangiovese, 15% Sagrantino and 15% Merlot and it should get your attention.
Arnaldo-Caprai Montefalco Rosso (DOC) 2016 (Umbria, Italy)

"Very powerful and tannic with ripe blackberry and elderberry aromas. This has good enough harmony to be good with cassoulet and other hearty winter dishes." (James Suckling)
James Suckling: 91 points
"A blend of sangiovese with 15 percent each of sagrantino and merlot, this wine has dense flavors of dark plum and bitter chocolate brightened by notes of leafy herbs and juicy red cherry." (Wine & Spirits Magazine)
Wine & Spirits Magazine: 90 points
"The bouquet on the 2016 Montefalco Rosso is very floral and bright with aromas of wild rose and lavender that feel etched and pronounced in this vintage. The Sangiovese element was slightly reduced in this blend, and the Sagrantino component does come through loud and clear. I notice it especially in the firmness and tightness of the mouthfeel." (Wine Advocate)
Wine Advocate: 90 points
$21.99/bottle or $211.10/12 pack case ($17.59/bottle)

We've been upping our liqueur game lately so we thought we would introduce a fun aperitivo from Italy made by one of the greatest Amaro producers in the land.
Nonino L'Aperitivo: A New Italian Spirit With An Old Sout

When sisters Cristina, Antonella and Elisabetta Nonino decided to create an exciting new spirit they didn't have to look far for inspiration: their grandmother Silvia Milocco invented it decades ago! The first woman in Italy to produce grappa, Silvia also created the original L'Aperitivo Nonino Botanical Drink, originally called Nonino Bianco. Back then, L'Aperitivo Nonino Botanical Drink was only available in the distillery, but thanks to the determination of Silvia's granddaughters this unique drink is now available for all to enjoy.
L'Aperitivo Nonino Botanical Drink is crafted from 100% natural ingredients, contains no artificial flavors or colors, and is vegan friendly. Following in their grandmother's footsteps, the Nonino sisters infuse distillate with botanicals grown on and around their family estate in Friuli, in the northeast of Italy. The 18 botanicals, including gentian root, rhubarb, lemons, limes, and oranges are dried at a low temperature to preserve the natural intensity of their fragrances, colors, and tastes.
Captivating enough to enjoy alone or as the foundation of flavor in creative cocktails, L'Aperitivo Nonino Botanical Drink can be served on the rocks with a twist of lemon for a simple but elegant Pure Nonino or topped off with Prosecco and a lemon twist for a refreshing Nonino Spritz. There's no limit to what can be created with L'Aperitivo Nonino Botanical Drink.
$39.99/bottle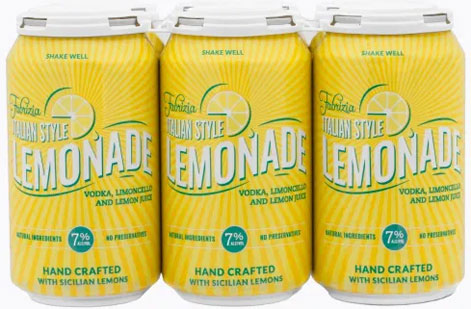 Finally we are now stocking a DELICIOUS new Italian product -- Fabrizia Italian Style Lemonade in 6 pack cans. Well, we're sort of stocking it. Once the product came in our staff jumped on it and wiped it out. It was an instant hit. We should be restocked on Thursday so please check back soon.
This super tasty adult lemonade is made with Fabrizia Limoncello, freshly squeezed lemonade from Sicilian lemons and premium vodka to bring you "summer in a can."
A lot of so-called "lemonade" products are filled with artificial flavors and colors. This one is all natural with just a few ingredients including real Sicilian lemons. It's not too sweet, tastes just like fresh lemonade and let's just say WOW, this is a pool pounder.

Press reply to order your wine or call the store, 508 255 3660.
During the covid crisis you may enter the store if you're wearing a mask, or you can call in advance for curbside pick up until 5 pm, or you can place an order for "no contact" free delivery if it's over $50 and you live in Wellfleet, Eastham, Orleans, Brewster or Harwich.
Deliveries are made Monday through Friday afternoons only.
Please be advised we have waived our delivery fees during the covid crisis for the above mentioned towns.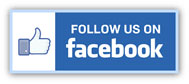 * Wine & Spirit Education Trust Certified *

Town Center Wine & Spirits
Cape Cod's Most Trusted Wine Merchant
Location
4550 State Highway
North Eastham, MA 02651
(Next to the Royal Thai Restaurant in the Town Center Plaza)
Tel: 508 255 3660
Fax: 508 255 6736

Summer Hours

Mon-Wed: 9 a.m. to 9 p.m.

Thurs-Sat: 9 a.m. to 10 p.m.

Sunday: 10 a.m. to 8 p.m.

We're open year round.
Closed only on Thanksgiving and Christmas.