Fresh New Faces: Last Week of May Edition
Laurent Miquel Auzines Albarino 2018 (Languedoc-Roussillon, France)

An Albariño from France? What the what?!? The Rias Baixas region of Spain is where you'll find most Albariño, but today we have one on offer from the Languedoc-Roussillon region of France and it doesn't even have the squiggly line over its "n". Let's be honest. This isn't normal and it isn't even something we would normally consider but the VIP wine buyer for the state told us several times it would be perfect for our store (i.e.,an under-the-radar, over-delivering, superstar). Bingo!
After a little digging around we discovered that Albariño was first brought to the Galicia region of Spain by French monks on the fabled route de Santiago de Compostela many centuries ago. It's Laurent Miquel's pioneering mission to repatriate the mythical Albarino grape. We're so thrilled he made this decision because we love this wine!
"Like a caramel becomes so enjoyable and addictive with a pinch of salt; There is a salty moreishness evident in this white from the highest plains of the Corbieres. It shows characteristic Albarino green crisp character coupled with gorgeous white fruit and crisp apple rush on the attack. Mid-palate, it has a lime zing, and the finish is mouth-wateringly crisp and refreshing." (Winemaker's Notes)
$17.99/bottle or $172.70/12 pack case ($14.39/bottle). This is a perfect white wine for warm weather!

Quinta do Regueiro Foral D Melgaço Old Vines Alvarinho 2019 (Portugal)

We've been looking for a higher quality Alvarinho from Portugal for a while. Alvarinho is one of the six grapes used in the classic Vinho Verde white blend (along with Arinto, Azal, Avesso, Loureiro, and Trajadura). Alvarinho is actually the same grape as Spain's Albariño. It's a serious grape with a lot of potential in the right hands. Today's wine is case in point.
"The 2019 Foral de Melgaço Old Vines (40+ years) is an Alvarinho that comes in at 13% alcohol. It's dry and without fizz. This is in fine form. It shows depth, surprisingly velvety texture and fine structure supporting the fruit. The acidic core makes the fruit lifted and lingering. This is a beauty, still unevolved, but capable of developing and improving. In time, it may even surpass the wonderful 2018. We'll see, but it's a nice back-to-back performance." (Wine Advocate)
Wine Advocate: 91 points
$16.99/bottle or $163.10/12 pack case ($13.59/bottle). Grilled sardines, anyone?

Terredora Di Paolo Fiano Di Avellino (DOCG) 2018 (Campania, Italy)

White wines from Campania are some of our favorites. The three main grapes are Greco di Tufo, Falanghina and Fiano di Avellino. Fiano is a rich and savory white wine which is capable of aging with grace. It pairs beautifully with roasted chicken and salmon. Today's wine is from the legendary powerhouse Terredora di Paolo.
"Sliced pears and fresh, leafy herbs on the nose make for a fresh impression. The palate has a juicy feel with cool, apple flavors and a dry, crisp finish." (James Suckling)
James Suckling: 92 points
"Alluring aromas of Spanish broom, white stone fruits and wild herbs shape the nose. The linear, focused palate offers Reinette apple, pear, Meyer lemon and saline before a hazelnut finish. Crisp acidity keeps it vibrant." (Wine Enthusiast)
Wine Enthusiast: 90 points
$23.99/bottle or $230.30/12 pack case ($19.19/bottle).

And now onto the reds -- some big, red, and juicy wines for outdoor cooking. Yes please.
It's no secret that Kevin's brother lives in South Africa. We spent three weeks there exploring and we fell in love with the country as well as its food and wine.
Boekenhoutskloof The Chocolate Block 2018 (Western Cape, South Africa)

"It offers generous black plum and black currant aromas, pressed rose petals and a touch of menthol. The palate is medium-bodied with grainy tannins, and much more structured than the vintages of old, displaying fennel, bay leaf and white pepper toward the finish. This feels long in the mouth. A classy Chocolate Block that treads a fine line between commercial and intellectual appeal." (Vinous)
Vinous: 92 points
$29.99/bottle or $143.94/6 pack case ($23.99/bottle).

Leviathan Red Blend 2017 (California, USA)

Woah, big boy alert.
"Based on Cabernet Sauvignon, Cabernet Franc, Merlot, and Syrah brought up in 25% new French oak, the 2017 California Red Wine sports a deep ruby/purple color as well as a rich, powerful, opulent style that certainly puts a smile on your face. Notes of currants, chocolate, spice box, and earthy, herbal notes all emerge from this sexy, seamless effort that has full-bodied richness, ripe tannins, and outstanding finish. It's a smoking value to enjoy over the coming 7-8 years." (Jeb Dunnuck)
Jeb Dunnuck: 94 points
"A rich, very fruity red with mocha, chocolate, plums and terracotta. Full body, round, juicy tannins and a solid, flavorful finish. A blend of syrah, cabernet sauvignon, merlot and cabernet franc." (James Suckling)
James Suckling: 94 points
"The 2017 Leviathan is rich, deep and expressive with powerful inky dark fruit, chocolate, licorice and spice notes all pushed forward. Drink this bold, plush California red blend over the next handful of years." (Antonio Galloni, Vinous)
Vinous: 90 points
$39.99/bottle or $383.90/12 pack case ($31.99/bottle). Please be advised this is a BIG red wine.

We have experienced a surge in requests for Northern Rhône red wines lately, all of which are Syrah based. Guigal is a reference point winemaker for this region so we thought we would start here.
E. Guigal Crozes-Hermitages 2016 (Northern Rhône, France)

"Silky and expansive on the palate, offering spice-tinged blackberry and bitter cherry flavors and a touch of spice cake. Closes on a gently sweet violet pastille note, showing strong persistence, supple tannins and lingering spiciness." (Vinous)
Vinous: 92 points
"Attractive violets and blue fruit define the nose, as well as pepper and light spicy notes. The palate has a rich and smooth delivery of ripe red plums and cherries. Smooth, supple and balanced." (James Suckling)
James Suckling: 91 points
$29.99/bottle or $287.90/12 pack case ($23.99/bottle)

Alain Voge Les Vieilles Vignes Cornas 2017

"The 2017 Cornas Les Vieilles Vignes is cut from the same mold yet has a touch more tannins as well as mid-palate density. Notes of crème de cassis, blueberries, camphor, toasted spice, and smoked game all soar from the glass, and it's full-bodied, power-packed, yet elegant and seamless on the palate. Its wealth of fruit largely conceals plenty of underlying structure, and while it's already fun to taste, give bottles 4-5 years and enjoy over the following 10-15 years or more." (Jeb Dunnuck)
Jeb Dunnuck: 97 points
"Vines with an average age of 60 years from lieux-dits Combe, Patou, La Côte, Les Mazards and Chaillot provide the fruit for this Cornas. It spends 20 months in barriques, around 20% new. There are multiple layers to the aromatic palate: rosemary, thyme, herbal bitters, blackberry, blackcurrant and loganberry. A medium-bodied, concentrated but unforced wine with no excessive extraction, a subtly spiced finish and sinewy, brushed tannins. Detailed, focussed, structured and textural, this is captivating and true to its terroir." (Decanter Magazine)
Decanter Magazine: 96 points
"Skeins of graphite and smoke provide an alluring introduction to this seductively fruity, concentrated Syrah. Blackberry and mulberry flavors are vibrant yet concentrated, spiced with black pepper, leather and olive, edged by fine, supple tannins. Irresistible already, the wine will improve through 2040." (Wine Enthusiast)
Wine Enthusiast: 96 points
"Old vines averaging 60 years and long oak maturation (20% in new oak) lend spicy, sweet notes of cinnamon toast and clove to deeply concentrated black plum and blackberry flavors in this wine. It's a profoundly concentrated, almost creamy, Syrah balanced by tart cassis acidity and ripe but firm, lingering tannins. Delicious already the wine should show even better from 2022 and improve through 2037." (Vinous)
Vinous: 95 points
"Ripe and compact, with a coiled-up core of blackberry and bitter cherry fruit that should unwind fully with time. Racy iron, savory and plum pit notes on the finish add cut and length. Lovely purity. Best from 2022 through 2038." (Wine Spectator)
Wine Spectator: 94 points
Wine Spectator: Top 100 Wine of the Year, 2019, Rank #57
"Bottled in June 2019, the 2017 Cornas Vieilles Vignes still seemed shut down when I tasted it, marked by cedary oak and mixed berry flavors. It's full-bodied and silky-textured, framed by surprisingly tart acids on the long, crisp finish. Worth noting is that this includes the fruit that normally goes into the les Vieilles Fontaines, as that wine was not bottled in 2017. Tasted twice (once blind), with consistent notes." (Wine Advocate)
Wine Advocate: 93+ points
$86.99/bottle or $835.10/12 pack case ($69.59/bottle). Limited quantity available.

Please press reply or call the store (508 255 3660) to order your wine.
During the covid-19 crisis, we are more than happy to offer curbside pick up if you call ahead up with payment up until 5 pm or free delivery over $50 to Wellfleet, Eastham, Orleans, Brewster and Harwich Monday-Friday afternoons.
You may also enter the store if you are wearing a mask.
Please be advised that our website is currently up-to-date and all wines and vintages are accurate. Our inventory changes by the hour, however, so please email us to place your order or call the store and we'll let you know what's in stock or on order.
Please stay safe and healthy!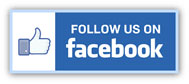 * Wine & Spirit Education Trust Certified *

Town Center Wine & Spirits
Cape Cod's Most Trusted Wine Merchant
Location
4550 State Highway
North Eastham, MA 02651
(Next to the Royal Thai Restaurant in the Town Center Plaza)
Tel: 508 255 3660
Fax: 508 255 6736

Spring Hours

Mon-Sat: 9 a.m. to 9 p.m.

Sunday: 10 a.m. to 6 p.m.

We're open year round.
Closed only on Thanksgiving and Christmas.