Fresh New Faces: Hidden Gem Edition
Today we have a South African Chardonnay, which is good news in and of itself, but there's more! Our offering today is made by the powerhouse Chassagne-Montrachet producer Philippe Colin!
We wouldn't normally be granted access to this wine because it was produced for restaurants only, but with covid many exclusive wines have become available to those retailers who know enough to request them.
At less than $13/bottle after discount this under-the-radar Chardonnay over delivers in a serious way. If you're a fan of white Burgundy then head on over to this South African wine for a fraction of the price!

Topiary By Philippe Colin Chardonnay 2018 (Franschhoek, South Africa)
"This Chardonnay displays bright aromas of mandarin orange and ripe honeysuckle. The palate is an array of citrus fruits with a hint of jasmine and hazelnut. The wine has great length and is nicely balanced with a clean, fresh lime-backed acidity." (Winemaker's Notes)
$15.99/bottle or $153.50/12 pack case ($12.79/bottle)

Alexakis Assyrtiko 2018 (Crete, Greece)

We love the white wine Assyrtiko. It's fresh, bright and perfect for summer! While our offering may not be from Santorini, we don't think you'll mind because it's delicious and far less expensive.
"The 2018 Assyrtiko is very dry and comes in at 13.7% alcohol. This was tasted about nine weeks after bottling, but it seemed in pretty good shape. It's not a big Assyrtiko, but it fills the mouth respectably and lingers nicely on the finish. It doesn't show a lot of character yet—it's also very young, as noted—but it seems pure, fresh and persistent. This won't make anyone forget Santorini, but it's a nice wine at a nice price." (Wine Advocate)
Wine Advocate: 88 points
$16.99/bottle or $163.10/12 pack case ($13.59/bottle)

Our next white wine is a lovely Pinot Grigio from Trentino/Alto Adige. This particular appellation indicates a promise -- it's going to be elegant, bright and crisp. It also happens to be a small production, high quality producer and we think it's the very essence of summer in a bottle.
J. Hofstatter Vigneti Delle Dolomiti Pinot Grigio 2018 (Trentino/Alto Adige, Italy)

"Like biting into a ripe Gala apple, this light-bodied white is honeyed and crisp, with a lovely, zesty chime of stony minerality driving through to a creamy finish of grated ginger and orchard blossom notes. Drink now through 2023. 2,000 cases made, 2,000 cases imported." (Wine Spectator)
Wine Spectator: 90 points
$19.99/bottle or $191.90/12 pack case ($15.99/bottle)

Pecorino has taken off like a rocket. Go figure. The Pecorino we've been working with is out of stock indefinitely so we searched until we found a powerhouse to replace it. Hello gorgeous!
Tiberio D'Abruzzo Pecorino (DOP) 2018 (Abruzzo, Italy)

"Luminous yellow, with just a hint of a pale green tinge. The lively nose offers aromas of lemon, lime and minerals, nicely lifted by lemon verbena and jasmine notes. Then steely and boasting noteworthy clarity and cut to the fresh lime, guava and green apple flavors. Closes juicy and with a laser-like acidity extending a hint of wild fennel on the long back end. Easily the best Pecorino wine Tiberio has made in the last few years." (Ian D'Agata, Vinous)
Vinous: 93+ points
$24.99/bottle or $239.90/12 pack case ($19.99/bottle)

Our final white wine is highly unusual and should be of interest to white Burgundy and Chardonnay lovers. The primary grape is Rabigato from Portugal, but it drinks very much like a high end Chardonnay which has seen some oak. Again, this wine is normally allocated to restaurants only. Fun!
Van Zellers & Co. VZ White Blend 2018 (Douro, Portugal)

"The 2018 VZ (Van Zellers) white is a blend featuring Rabigato and old vines aged for nine months in an equal mixture of new and used French oak. It comes in at 12% alcohol. This was set for bottling in a couple of weeks (final blend, out of barrel) when seen. Showing some substance, perhaps more than the Martim, this is reasonably concentrated for the level. It finishes well, too, showing fruit and persistence." (Wine Advocate)
Wine Advocate: 89-91 points
$25.99/bottle or $249.50/12 pack case ($20.79/bottle)

Moving on to red wines, our next wine is a stylish and complex Pinot Noir from a boutique producer which has been likened to a Volany for a fraction of the price.
Verdad Sawyer Lindquist Vineyard Pinot Noir 2015 (Edna Valley, CA)

"The 2015 Pinot Noir Sawyer Lindquist Vineyard is lovely, wafting from the glass with a complex bouquet of red berries, subtle tobacco leaf, cocoa, spice and sweet soil that reveals more and more nuance with aeration. On the palate, the wine is medium-bodied, supple and sappy, with fine-grained tannins on the finish and good concentration. One gets the sense that bottle age will be rewarded. This struck me as California's answer to a Volnay from Domaine Lafarge." (Wine Advocate)
Wine Advocate: 92+ points
"The Verdad Sawyer Lindquist Vineyard Pinot Noir exhibits unencumbered qualities of the grape variety. This wine is generous, yet stylish, and refined. Its distinct aromas and flavors of savory spices and black fruit should pair well with grilled lamb chops." (Wilfred Wong, wine.com)
Wilfred Wong: 92 points
$22.99/bottle or $220.70/12 pack case ($18.39/bottle)

Speaking of Pinot Noir, our next wine is from Oregon and if the press on this wine doesn't knock your socks off, then the wine will! Hold on to your hats.
Rose Rock By Drouhin Oregon Pinot Noir 2016 (Eola-Amity Hills, Oregon)

"Impeccable fruit purity and freshness here makes for an immediately appealing nose with a central thread of ripe red cherries. The palate has beautiful definition and detail with striking fruit purity. Holds long and supple. Excellent pinot." (James Suckling)
James Suckling: 94 points
"Impeccably structured and polished, with expressive black cherry and blueberry flavors, accented by black tea and stony mineral notes that build tension and presence toward refined tannins." (Wine Spectator)
Wine Spectator: 93 points
"The 2016 Roserock Pinot Noir is pale to medium ruby-purple in color with a lovely open nose of blueberry, boysenberry jam and warm black cherries with violet, potpourri and pink peppercorn nuances. Light to medium-bodied, it has concentrated blue fruits in the mouth with a frame of spice and cinnamon, firm, grainy tannins and wonderful juicy acidity, finishing long with some earthy notes coming through." (Wine Advocate)
Wine Advocate: 92 points
"A superb value, this is a dark, supple, even sensuous wine with deep fruit flavors of blueberry and cassis. Notes of dried Mediterranean herbs and a dark dive into baker's chocolate contribute to a complex weave of flavors. There's real polish and power here, though this is among the winery's lowest-priced Pinots." (Wine Enthusiast)
Wine Enthusiast: 92 points; Editors' Choice
"Domaine Drouhin Oregon purchased Roserock, a vineyard of volcanic soils in Eola–Amity Hills, in 2013. This vintage starts off spicy and dark, with a clove-and-cocoa aroma that lifts with air. It's earthy, lean and elegant, with plum flavors and hints of beet greens, and mildly gripping tannins. For moussaka. Best Buy." (Wine & Spirits Magazine)
Wine & Spirits Magazine: 92 points; Best Buy
$34.99/bottle or $335.90/12 pack case ($27.99/bottle)

High end Cab your jam? We have a high scoring delicious wine waiting for you.
Bella Union Cabernet Sauvignon 2017 (Napa Valley, CA)

"Sinewy, earthy and full of spice, this well-made wine is lush and sumptuous, with firm, focused tannins and integrated oak. Black cherry, cinnamon and nutmeg meld on the structured, full-bodied palate, with a graceful hint of dark chocolate on the finish. This will do well in the cellar; enjoy 2025–2030." (Wine Enthusiast)
Wine Enthusiast: 95 points; Cellar Selection
$74.99/bottle or $719.90/12 pack case ($59.99/bottle)

FILE THIS ONE UNDER FRIENDS IN HIGH PLACES
Something of a miracle happened this week. We were allocated bottle stock of the most difficult wine to purchase anywhere, anytime in the world. This is the wine of legend -- a wine steeped in tradition, glory and power. It is none other than Domaine de la Romanée-Conti La Tâche Grand Cru 2017.
This wine is locked up at the wholesaler's warehouse and each bottle is numbered. Our salesperson has been selling wine for most of his adult life and he's never been allowed to sell (or touch) one bottle. Woah. Double woah. Take a deep breath.
Domaine de la Romanée-Conti La Tâche Grand Cru 2017 (Burgundy, France)

"The 2017 La Tâche Grand Cru soars from the glass with a captivating and beautifully integrated bouquet of exotic spices, rose petals, raspberries, cherries and blood orange mingled with notions of cinnamon and coniferous forest floor. On the palate, the wine is full-bodied, deep and multidimensional, with a deep and tightly coiled core that marks it out as the most muscular wine in the cellar, displaying considerable concentration and largely concealed structure. While this is a dramatic young La Tâche, there's evidently plenty held in reserve, too, and it simply has appreciably more presence than any of the other wines that preceded it in this tasting." (Wine Advocate)
Wine Advocate: 96+ points
And now for the bad news. This wine is not for sale to the public. It's valued at over $8,000/bottle and is being sold to a private buyer. So what's the point in telling you about it? Merely a reminder that if you're interested in legacy wine we can help in ways which might surprise you (and us!).

Press reply to order your wine or call the store, 508 255 3660.
During the covid crisis you may enter the store if you're wearing a mask, or you can call in advance for curbside pick up until 5 pm, or you can place an order for "no contact" free delivery if it's over $50 and you live in Wellfleet, Eastham, Orleans, Brewster or Harwich.
Deliveries are made Monday through Friday afternoons only.
Please be advised we have waived our delivery fees during the covid crisis for the above mentioned towns.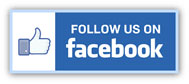 * Wine & Spirit Education Trust Certified *

Town Center Wine & Spirits
Cape Cod's Most Trusted Wine Merchant
Location
4550 State Highway
North Eastham, MA 02651
(Next to the Royal Thai Restaurant in the Town Center Plaza)
Tel: 508 255 3660
Fax: 508 255 6736

Summer Hours

Mon-Wed: 9 a.m. to 9 p.m.

Thurs-Sat: 9 a.m. to 10 p.m.

Sunday: 10 a.m. to 8 p.m.

We're open year round.
Closed only on Thanksgiving and Christmas.