Fresh New Faces and
One Italian You Must Try
Spring has finally sprung and with the daffodils and tulips blooming in their glory we have more new releases to help relieve the shelter-in-place boredom.
Terre Nere is one of the finest producers in Mount Etna, Sicily, which is definitely saying something. This region has a very high quality to price ratio and today's white wine is a star. There isn't much of it in the state, so this is your opportunity to grab some while it lasts.
Tenuta Delle Terre Nere Etna Bianco (DOC) 2018 (Sicily, Italy)

"A depth of dried apples, lemons and crushed sea salt follows through to a full body, layers of fruit and a flavorful finish. Shows length and depth." (James Suckling)
James Suckling: 93 points
"Aromas and flavors of chamomile and balsamic oils along with hints of pear and minerals on the inviting nose. Enters a little subdued, but finishes very strong and long. This builds on you slowly; think of it more like a marathon runner rather than a 100 yards sprinter." (Ian D'Agata, Vinous)
Vinous: 90 points
$22.99/bottle or $220.70/12 pack case ($18.39/bottle).

Our next producer flies under the radar to some extent, but wine professionals across the country adore this wine. This is a very cool Paso version of a white Côtes du Rhône. Well done indeed
Sans Liege Cotes du Coast 2018 (Paso Robles, CA)

"The 2018 Sans Liege Côtes-du-Coast takes California white wines to another place and time. Not just another white wine on the rack, this blend of white Rhône grape varieties is unique and exquisite. This wine has a lot to offer. Enjoy its aromas and flavors of dried peach skin, rosemary, and other herbs with a rotisserie chicken over rice pilaf." (Wilfred Wong, wine.com)
Wilfred Wong: 92 points
"This blend of 33% Viognier, 26% Roussanne, 22% Grenache Blanc, 11% Marsanne and 8% Clairette is an excellent display of everyday white Rhône potential along the Central Coast. Aromas of peach, buttered toast, pineapple and river stone lead into a palate that combines rich tones of roasted apple, yellow peach and lemon brioche with savory sea salts." (Wine Enthusiast)
Wine Enthusiast: 91 points
$26.99/bottle or $259.10/12 pack case ($21.59/bottle).

Our next producer is revered across the globe. If you love crisp bubbles and don't mind splurging a little bit then we highly recommend this Champagne which is considered to be entry level for them. It's made entirely from Chardonnay.
Larmandier-Bernier Latitude Blanc de Blancs Extra Brut Champagne NV (Champagne, France)

"The latest rendition of NV Extra Brut Blanc de Blancs Latitude is excellent, offering up aromas of lemon oil, wet stones and white flowers. On the palate, it's medium to full-bodied, bright and precise, with good concentration, racy acids, an ultra-fine mousse and a long, chalky finish. As usual, this is a classy introduction to the Larmandier-Bernier range." (Wine Advocate)
Wine Advocate: 91 points
"Pierre Larmandier focuses this wine on the fruit from his vines growing in rich, deep soil south of Vertus, blending it with stock from his 'perpetual reserve.' Latitude is fruity and bold, with a formidable undertone of acidity, turning the tangerine and lemon-curd flavors toward briskness and pungency. Those flavors last with chalky clarity." (Wine & Spirits Magazine)
Wine & Spirits Magazine: 92 points
$61.99/bottle or $595.10/12 pack case ($49.59/bottle)

This next wine is a personal favorite. If you haven't had a proper Petillant Naturel then you're in for a treat with this one. We love, love, love this. Limited availability.
Patton Valley Vineyard Petillant Naturel 2019 (Willamette Valley, Oregon)

"Our Estate Pinot Noir Rosé Pétillant Naturel continues to evolve, improve, and set the standard for bright, refreshing, and elegant wines produced in this wild and exciting category. The 2019 is fresh with strawberry, crème Chantilly, grapefruit Jarritos, rain on rocks, and the kind-of dusty business that a roll of Necco wafers deposits on one's hand. The sparkle is playful, and tickles the palate, while the fruit and pastry-like flavors gambol and entice like fireflies. 800 cases produced." (Winemaker's Notes)
$24.99/bottle or $239.90/12 pack case ($19.99/bottle)

Patton Valley's 2019 still rose is also delicious. Many roses made from Pinot Noir are heavy and stodgy. Not this one. It's elegant with bright acidity. It's a very grown up wine for serious wine lovers!
Patton Valley Vineyard Rose 2019 (Willamette Valley, Oregon)

"This version of our rosé is a particularly lively wine with the a nose that screams fresh, vibrant, and almost electric. It reminds immediately of Cuties, tangerine, lime zest, and strawberry. Its invigorating throughout, and is a dangerous compliment to afternoons, boats, and basically anything that involves people having fun." (Winemaker's Notes)
$22.99/bottle) or $220.70/12 pack ($18.39/bottle)

Cru Beajolais is a really hot category right now. We've been catching some incredible vintages and the quality is off the charts. Talk about bang for your buck!
Maison Passot Les Rampaux Fleurie 2018 (Beaujolais - Burgundy, France)

"Youthful purple. Highly perfumed boysenberry, cherry and lavender scents show outstanding clarity and pick up a smoky mineral nuance with aeration. Sappy and sharply focused in the mouth, offering concentrated, mineral-drenched red fruit, floral pastille and spicecake flavors that deftly blend power and delicacy. Finishes with sharp focus and silky, even tannins that add gentle grip to the impressively long, floral-dominated finish." (Josh Raynolds, Vinous)
Vinous: 93 points
$21.99/bottle or $211.10/12 pack ($17.59/bottle)

Red Bordeaux has been flying off of our shelves in a way we've never seen. Something about covid is bringing out the French in everyone. Hmmmm.
Château Picque Caillou Pessac-Leognan 2016 (Bordeaux, France)

"This beautifully balanced wine is rich and stylish. Classic black-currant flavors enhanced by judicious wood aging have a smoky edge as well as fresh fruitiness and the potential for richness as the wine develops. Drink this wine from 2023." (Wine Enthusiast)
Wine Enthusiast: 92 points
"Sweet-tobacco aromas with some red fruit and cherries. Medium body, round and velvety tannins and a delicious, ripe-fruit finish. In balance. Drink after 2022." (James Suckling)
James Suckling: 91 points
$38.99/bottle or $374.30/12 pack case ($31.19/bottle).

Château Tournefeuille Lalande de Pomerol 2016 (Bordeaux, France)

"There's a wealth of ripe red and dark fruit that makes a fresh and intense impression and leads to a core of succulent tannins and ripe dark-plum flavors that carry long. A blend of 90 per cent merlot and ten per cent cabernet franc." (James Suckling)
James Suckling: 91 points
"Dominated by ripe black-fruited Merlot, this wine is rich and concentrated. Licorice and dark-chocolate flavors indicate some extraction but it is subdued by the black-plum flavors." (Wine Enthusiast)
Wine Enthusiast: 90 points
$29.99/bottle or $287.90/12 pack ($23.99/bottle)

Finally, we have a German Pinot Noir for you. This has always been a darling wine category for us. German Pinots tend to be more feminine and graceful than their New World counterparts. Basically anything imported by Terry Theise is A-OK in our book.
Dautel Spatburgunder 2017 (Wurttemberg, Germany)

"This Pinot Noir is marrowy, grown up and charming, showing a slim line of fruit, pleasant tannin, and good length. It has a high juicy charm-factor but not merely charming; the black-cherry foreground is supported by good tertiary flavors. Intense smell of sour cherry, cassis and blackberry,light vanilla notes; Fresh and juicy touch with aromas of dark berries, animated with acidity and delicate tannins. (Winemaker's Notes) Importer: Terry Theise.
$27.99/bottle or $268.70/12 pack case ($22.39/bottle)

That's it for this week's new releases, except we have one vintage change which is worthy of mention. Not only is it one of our favorite "entry level" Barbarescos, but the price is simply ridiculous for the quality. If you love Italian wine you might want to grab a few cases.
Fontanabianca Barbaresco (DOCG) 2016

"Fontanabianca presents a rich and full-bodied expression of Nebbiolo here in this classic vintage. The 2016 Barbaresco is enhanced with black fruit, spice, leather and tar, all rolled into one harmonious wine. There is beautiful texture here, with balanced and silky intensity to the end. Some 20,000 bottles were made." (Wine Advocate)
Wine Advocate: 93 points
"Aromas of new leather, iris, wet earth and perfumed berry meld together with crushed herbs and spices. The full-bodied, elegant palate delivers juicy Marasca cherry, black raspberry, white pepper and a hint of tobacco, while firm acidity and taut, fine-grained tannins lend ageworthy support and finesse." (Wine Enthusiast)
Wine Enthusiast: 94 points

Wine Enthusiast: Cellar Selection
"Boysenberries, raspberry coulis, wild strawberries and tea leaves. Medium-bodied with underlying tannin bite and freshness of acidity." (James Suckling)
James Suckling: 91 points
"This wine is dark fruited and spicy, with meaty tannins that encase flavors of spiced plum and black cherry. It's a rustic rendering of Barbaresco, suitable for steakhouse lists." (Wine & Spirits Magazine)
Wine & Spirits Magazine: 91 points
$34.99/bottle or $335.90/12 pack case ($27.99/bottle). At less than $28/bottle this wine is a stunning value!
We are now open Monday-Saturday, 9 am - 9 pm, and on Sunday 10 am - 6 pm. Yay!

Please press reply or call the store (508 255 3660) to order your wine.
During the covid-19 crisis, we are more than happy to offer curbside pick up if you call ahead up with payment up until 5 pm or free delivery over $50 to Wellfleet, Eastham, Orleans, Brewster and Harwich Monday-Friday afternoons.
You may also still enter the store if you are wearing a mask.
Please stay safe and healthy!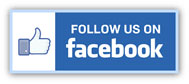 * Wine & Spirit Education Trust Certified *

Town Center Wine & Spirits
Cape Cod's Most Trusted Wine Merchant
Location
4550 State Highway
North Eastham, MA 02651
(Next to the Royal Thai Restaurant in the Town Center Plaza)
Tel: 508 255 3660
Fax: 508 255 6736

Spring Hours

Mon-Sat: 9 a.m. to 9 p.m.

Sunday: 10 a.m. to 6 p.m.

We're open year round.
Closed only on Thanksgiving and Christmas.