Fresh New Faces: Cabernets To Celebrate The Arrival of Autumn
When cooler weather arrives in September and October we nearly always turn to Cabernet Sauvignon.
Many of you know that Cabernet Sauvignon is the undisputed King of the Left Bank in Bordeaux, France, where it's capable of long aging in the cellar. In California the grape takes on a whole new character (and ticks all of the right boxes). It becomes lush, rich, sumptuous and concentrated. A word Robert Parker frequently uses for California Cabs says it best -- hedonistic. Yep, we'll take some of that please, especially in the year of covid.
We have so many fresh new faces to share with you, but let's focus on rich and luscious California Cabs because they are perfect for these golden Autumn days. All of our wine offerings today can be aged if you like, but we made certain that all of them are drinking great right this very minute. We weren't aiming to fill our store with high scoring wines when we selected these Cabs, but as it turns out all of them have at the very minimum a 90 point score from major press. Bonus!

Our first Cabernet is more on the savory and structured side. We could see this wine on your table with a seared steak from the grill or a monster burger.
Marietta Cellars Game Trail Cabernet Sauvignon 2017 (Yorkville Highlands, Mendocino, CA)

The Yorkville Highlands are the mountain pass between the north end of Alexander Valley and the west end of Anderson Valley. From a high elevation site with coastal influence and large diurnal shifts, the Game Trail Cabernet offers an intense, fragrant, savory, and fresh style of Cabernet that speaks of site and demands to be paired with food. It's made with organically grown grapes too so that's nice.
"The 2017 Cabernet Sauvignon Game Trail is decidedly aromatic and peppery in its flavor profile, much of that a reflection of the personality of this site planted at 1400 feet. Hints of spice, licorice and chocolate add complexity to the dark-toned flavors, but the wine's overall feel leans towards the more savory side of Cabernet." (Antonio Galloni, Vinous)
Vinous: 90-93 points
$38.99/bottle or $374.30/12 pack case ($31.19/bottle)

Our next wine is one of our standouts. Talk about over delivering for the price. This wine is all about big luscious fruit. It's plush and velvety and simply "gorgeous."
Arrowood Cabernet Sauvignon 2016 (Knights Valley, Sonoma, CA)

"The 2016 Cabernet Sauvignon (Knights Valley) is very pretty. Bright, punchy and full of life, the 2016 has too much to offer. A rush of red berry fruit, flowers, savory herbs and crushed rocks runs through this super-expressive, delineated Cabernet Sauvignon. This is a gorgeous Knights Valley Cabernet. The mid-weight, energetic style is quite appealing." (Antonio Galloni, Vinous)
Vinous: 92 points
"The 2016 Cabernet Sauvignon Sonoma Estates offers a pretty, nuanced bouquet that includes plenty of blue fruits as well as sappy herbs, bay leaf, tobacco, and lead pencil. Medium-bodied, elegant, and beautifully balanced on the palate, with moderate tannins, it's going to cruise for over a decade in cool cellars on its balance and purity." (Jeb Dunnuck)
Jeb Dunnuck: 90 points
$45.99/bottle or $441.50/12 pack case ($36.79/bottle)

Our next Cabernet is an outright classic, evoking all the goodness of California in a bottle. "Elegantly played," "impeccably polished," "Flat out delicious." Yes, yes, yes. It's all of these things and the press is wild.
Stonestreet Estate Vineyards Cabernet Sauvignon 2016 (Sonoma County, CA)

"The 2016 Cabernet Sauvignon Estate is a gorgeous entry-level wine in this range from Stonestreet. A whole range of floral and savory notes give the Estate aromatic nuance to play off a core of vibrant red fruit. Medium in body and impeccably polished, the 2016 is flat-out delicious, even in the early going." (Antonio Galloni, Vinous)
Vinous: 93 points
"Moving to the reds, the 2016 Cabernet Sauvignon Estate (100% Cabernet Sauvignon aged 19 months in 37% new French oak) offers impressive notes of tobacco leaf, damp earth, cedar, and blackcurrants. It's look-alike for a top Bordeaux, has nicely integrated acidity, plenty of tannin, and is going to keep for over a decade." (Jeb Dunnuck)
Jeb Dunnuck: 93 points
"Made entirely varietal from a vineyard scaling from 400 to 2,400-feet-elevation, this red is balanced and elegant in style. Peppercorn, cedar and celery seed accent a mineral-driven intensity nuanced in black olive, currant and clove." (Wine Enthusiast)
Wine Enthusiast: 93 points
"Deep garnet-purple in color, the 2016 Cabernet Sauvignon Estate bursts from the glass with vivacious cassis, black cherry preserves and wild blueberries with hints of chocolate box, dried mint and black loam plus a waft of tapenade. Medium to full-bodied, the palate gives a firm frame of lively freshness and grainy tannins supporting the bright, juicy fruit, finishing long with a minty lift. Elegantly played at just 14.1% alcohol." (Wine Advocate)
Wine Advocate: 92 points
"Jess Stonestreet Jackson purchased the Gauer Ranch in the 1990s, renaming it the Alexander Mountain Estate. It's 5,100 acres on the western flank of Mayacamas with 900 planted to vines, the parcels ranging in altitude from 400 up to 2,400 feet. Lisa Valtenbergs made this 2016 cabernet from a range of parcels and elevations. It's fragrant with delicate scents of red cherries, floral notes of strawberries and a dark core of pure cabernet sauvignon flavor: That black-currant fruit saturates a relatively light-bodied red (at least relative to some of the bigger styles of Stonestreet cabernets in the past); its gentle woodland freshness brings an impression of redwood fronds and ferns." (Wine & Spirits Magazine)
Wine & Spirits Magazine: 92 points
$45.99/bottle or $441.50/12 pack case ($36.79/bottle)

What's not to love about Faust? This wine is so lush, supple and silky. In fact, it's an unabashed flirtation in a glass. "Refined and beautiful now." Sexy!
Faust Cabernet Sauvignon 2017 (Napa Valley, CA)

"The 2017 Faust Cabernet is a blend of their estate vineyards in Coombsville and Rutherford and mountain sourcing in Atlas Peak, Mount Veeder, and Howell Mountain. Intense yet fresh with juicy blue and black notes. Notes of dark chocolate and dried herbs seduce the palate while silky tannins and lifting acidity lead to a layered and lingering finish." (Winemaker's Notes)
"Lovely softness and balance to this wine. Aromas and flavors of currants and blueberries. Medium-to full-bodied. Refined and beautiful now." (James Suckling)
James Suckling: 92 points
$64.99/bottle or $623.90/12 pack case ($51.99/bottle)

We highly recommend aerating and decanting our next wine in advance. It's very Bordeaux-ish. Once it has a chance to breathe properly it opens up and develops into a joyful spectacle. "Silky and seamless."
Trujillo Cabernet Sauvignon 2016 (Napa Valley, CA)

The 2016 Trujillo Cabernet Sauvignon expresses the triumph of a great growing season. Forward and full of gorgeous aromatics together with its velvety texture, it evolves seamlessly from first sniff to its lingering finish. As Cabernet Sauvignon defines this wine blend, the other four Bordeaux varietals contribute with perfection to balance and grace.
"Solidly built, with dark currant and fig paste flavors forming the core, which is wrapped in tobacco and bramble notes and backed by a cedary edge on the finish. Gutsy and energetic. Best from 2020 through 2028. 590 cases made." (Wine Spectator)
Wine Spectator: 92 points
"This wine has a bright nose of cherry and currant, its tannins silky and seamless across the palate. It blends in smaller percentages of Merlot, Cabernet Franc, Petit Verdot and Malbec, with a chalky, herbal character that lingers in moderate structure and tannin weight." (Wine Enthusiast)
Wine Enthusiast: 90 points
$89.99/bottle or $863.90/12 pack case ($71.99/bottle)

Press reply to order your wine or call the store, 508 255 3660.
During the covid crisis you may enter the store if you're wearing a mask, or you can call in advance for curbside pick up until 5 pm, or you can place an order for "no contact" free delivery if it's over $50 and you live in Wellfleet, Eastham, Orleans, Brewster or Harwich.
Deliveries are made Monday through Friday afternoons only.
Please be advised we have waived our delivery fees during the covid crisis for the above mentioned towns.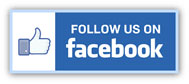 * Wine & Spirit Education Trust Certified *

Town Center Wine & Spirits
Cape Cod's Most Trusted Wine Merchant
Location
4550 State Highway
North Eastham, MA 02651
(Next to the Royal Thai Restaurant in the Town Center Plaza)
Tel: 508 255 3660
Fax: 508 255 6736

Autumn Hours

Mon-Sat: 9 a.m. to 9 p.m.

Sunday: 10 a.m. to 6 p.m.

We're open year round.
Closed only on Thanksgiving and Christmas.