Fresh New Faces: A Celebration of Italy
It's no secret we're massive fans of Italian wine and we've been hard at work evaluating and selecting new wines for your enjoyment.
This week's gorgeous new arrivals include a highly rated Lugana from Lombardy, a Top 100 Wine of the Year Etna Bianco from Sicily, a light and bright Italian red which can take a chill (a rare still Brachetto from Piedmont), a highly unusual Rosso di Montalcino which isn't vintage dated and contains multiple vintages of Sangiovese (never seen that before), a stunning Gran Selezione Chianti Classico from one of our favorite Tuscan producers, a highly rated Barolo and its younger vine Nebbiolo sister and two delicious sparkling wines (a Gambero Rosso tre bicchieri winning dry Lambrusco and a Moscato). Phew!
Let's head on over to Italy!

Our first wine is a Lugana which is a small DOC on the edge of Lake Garda in Northern Italy's Lake District. There was some dispute over the grape variety in Lugana which was commonly thought to be a variant of Trebbiano. DNA testing has shown that it's actually Turbiana which is supposedly another name for Verdicchio. Oh, Italy, we love that you have so many names for the same grape grown in different regions (let's not even start a discussion about Sangiovese or we'll be here all day!).
Buglioni Lugana (DOC) 2018 (Lombardy, Italy)
"A fresh, lean white with dried pear and green apple character, medium body and a crisp, tangy finish. Vibrant is the word." (James Suckling)
James Suckling: 91 points
$19.99/bottle or $191.90/12 pack case ($15.99/bottle)

Our next white wine is something of a rock star. We're talking about a small production, highly coveted Top 100 Wine of the Year. Wines from Mt. Etna tend to be expensive and today's wine is no exception but it's worth every penny and then some.
Giovanni Rosso Etna Bianco (DOP) 2017 (Sicily & Sardinia, Italy)

"Spanish broom, lemon drop and ripe orchard fruit are just some of the aromas you'll find on this stunning white. The aromas carry to the linear, elegant palate, with additional tones of Meyer lemon, apricot, Mediterranean herbs and salt. Tangy acidity provides balance throughout." (Wine Enthusiast)
Wine Enthusiast: Top 100 Wine of the Year 2019, Rank #35
Wine Enthusiast: 94 points
"A ripe, bright, medium-bodied version, with mouthwatering acidity providing fine cut for the baked pineapple, candied ginger, mandarin orange blossom and saline-tinged mineral notes that gain momentum and echo on the finish. A richer approach to young Carricante, but well-balanced and vibrant throughout. Drink now through 2027. 416 cases made, 200 cases imported." (Wine Spectator)
Wine Spectator: 92 points
"The Giovanni Rosso 2017 Etna Bianco is a complete and attractive wine with bright aromas of peach, lemon zest and natural rubber. The wine shows a shiny, glossy quality that works very nicely. Do not underestimate the sophistication and mild complexity of this pretty white wine from volcanic soils." (Wine Advocate)
Wine Advocate: 91 points

$39.99/bottle or $383.90/12 pack case ($31.99/bottle). Limited quantity available.

Moving on to red wine, our next offering is a rare treat from Piedmont. As you can well imagine, producers here like to focus on big ticket wines like Barolo and Barbaresco because they command more money. Today's wine is a still Brachetto from one of Piedmont's legendary producers Sottimano. Brachetto is typically a sparkling dessert wine. This one is not sweet and it's not sparkling. This is one of those Italian red wines which can take a summertime chill for sipping on the deck. Highly unusual, delightful and well worthy of exploration.
Sottimano Maté Brachetto (still, not sparkling) 2019 (Piedmont, Italy)

"The Mate vineyard is a little (1.1 hectare) plot of 40+ year old Brachetto vines planted to limestone and clay in the zone of Treiso. The fermentation and the maceration on the skins normally takes about 20 days, using only indigenous yeasts. The malolactic fermentation is completed in stainless steel, where the wine remains for approximately 8 months. The Mate is never fined or filtered." (Winemaker's Notes)
$19.99/bottle or $191.90/12 pack case ($15.99/bottle)

Our next red wine is somewhat puzzling and something we've never run across in our many years in the wine industry. It's effectively a Rosso di Montalcino which is merely labelled a Rosso because it contains a blend of multiple vintages which isn't allowed in the appellation system. Fascinating and tasty!
Rosso Del Palazzone Vino Rosso (Piedmont, Italy)

"This wine from Il Palazzone has no vintage date because it represents a blend of multiple vintages. This is a sporty and fresh expression that would pair with pasta or your favorite pizza combination. You get bright cherry and wild berry aromas. This is a simple, honest and straightforward expression from Tuscany. Technically, it has no appellation and is just recorded as Vino Rosso. Some 8,230 bottles were made." (Wine Advocate)
Wine Advocate: 88 points
$24.99/bottle or $239.90/12 pack case ($19.99/bottle)

Now let's move onto two delicious expressions of Nebbiolo from Giovanni Rosso in Piedmont. Their entry level Langhe Nebbiolo is bright and more fruit driven than most so it's drinking great right now.
Giovanni Rosso Langhe Nebbiolo (DOC) 2017 (Piedmont, Italy)

"Giovanni Rosso is a small, family-owned producer in the heart of the Barolo commune of Serralunga d'Alba.The nose is very elegant, with typical flowery notes of violet and roses, together with fresh fruity aromas of cherry and raspberry. On the palate it is dry and well-balanced, with a nice structure, smooth tannins and a good freshness. Ideal with appetizers, charcuterie, cheese, hot and cold pasta, meat dishes. A very food friendly wine; it can be wonderfully enjoyed on different occasions, from a simple picnic to important meals as well." (Winemaker's Notes)
$24.99/bottle or $239.90/12 pack case ($19.99/bottle).

Moving up the ladder we have a fantastic and highly rated Barolo from the same producer. This wine would ideally prefer some age to soften its tannins and allow for the full expression of fruit. However, if you want to drink it now we suggest having it with some meat or charcuterie. If you have a wine cellar we suggest aging this beauty for a while.
Giovanni Rosso Barolo (DOCG) 2015 (Piedmont, Italy)

"Dried oranges, rose petals, citrus and fresh herbs. Medium to full body, grainy tannins and a spice-driven, flavorful finish." (James Suckling)
James Suckling: 93 points
"Camphor, wild berry, blue flower and brown spice aromas lead the way. The taut palate shows cranberry, pomegranate, baking spice and a hint of chopped mint alongside fine-grained tannins and fresh acidity." (Wine Enthusiast)
Wine Enthusiast: 92 points
"Fresh, offering cherry, strawberry, rose and white pepper aromas and flavors. Graceful, yet with ample grip on the long, dense and dusty finish. Captures the best of the vintage. Best from 2022 through 2040." (Wine Spectator)
Wine Spectator: 92 points
$45.99/bottle or $441.50/12 pack case ($36.79/bottle)

There are only 13 producers of Chianti Classico Gran Selezione imported into MA at this time. This is the highest expression of Chianti Classico with extra aging and finesse. This vintage just arrived so you may want to give this a bit of aging as well.
Arceno Strada al Sasso Chianti Classico Gran Selezione (DOCG) 2016

"This is one of the more distinguished wines in this selection from Tenuta di Arceno, with some intriguing notes. I picked up a tiny whiff of animal that blows off quickly and perhaps a moment of BandAid on the nose. At any rate, there is big fruit in the 2016 Chianti Classico Gran Selezione Strada al Sasso. And while it's a bit sour on the close, with tight tannins, it's all based around unmistakeable aromas of big, bold cherry. This is a pure expression of Sangiovese aged in neutral barrique for 12 months." (Wine Advocate)
Wine Advocate: 93 points
$54.99/bottle or $527.90/12 pack case ($43.99/bottle)

There are different expressions of Lambrusco with varying flavor profiles and weight. Today's wine is a light rose color and it's bone dry and meant to pair with food. It's also one of the more reasonable high quality Lambruscos we've seen in a long time.
Cantina Di Sorbara Lambrusco Omaggio a Gino Friedmann NV (Emilia-Romagna, Italy)
"This Tre Bicchieri award-winning wine bears the name of Gino Friedmann, father of cooperation and a figure who at the beginning of the last century represented a point of reference for the Emilia- Romagna region. It has subtle, delicate and crisp aromas, on the palate it has its main stylistic feature in the nervous and sapid texture, consistent with the production technique but, above all, with the grape variety and the territory of origin." (Winemaker's Notes)
$14.99/bottle or $143.90/12 pack case ($11.99/bottle)

Finally we have a sparkling Moscato D'Asti which is bright and delicious. Enjoy it as an aperitif or with a fruit-based dessert.
Braida Senza Nome Moscato D'Asti (DOCG) 2019 (Piedmont, Italy)

"Bright straw yellow color, beautiful foam and rich perlage. Perfume of extraordinary freshness and very varied, among the many notes stand out fresh fruit, orange blossom, rose and moss. Sweet taste but with a lot of grace, aromatic characteristic of the grape, delicious and with long persistence. Accompanies: fruit desserts, fruit, dried pasta, panettone, hazelnut cake, special cheeses such as Castelmagno. Very pleasant as an aperitif and as a refreshing drink at any time of the day." (Winemaker's Notes)
$22.99/bottle or $220.70/12 pack case ($18.39/bottle)
Ciao!

Press reply to order your wine or call the store, 508 255 3660.
During the covid crisis you may enter the store if you're wearing a mask, or you can call in advance for curbside pick up until 5 pm, or you can place an order for "no contact" free delivery if it's over $50 and you live in Wellfleet, Eastham, Orleans, Brewster or Harwich.
Deliveries are made Monday through Friday afternoons only.
Please be advised we have waived our delivery fees during the covid crisis for the above mentioned towns.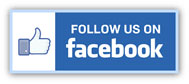 * Wine & Spirit Education Trust Certified *

Town Center Wine & Spirits
Cape Cod's Most Trusted Wine Merchant
Location
4550 State Highway
North Eastham, MA 02651
(Next to the Royal Thai Restaurant in the Town Center Plaza)
Tel: 508 255 3660
Fax: 508 255 6736

Summer Hours

Mon-Wed: 9 a.m. to 9 p.m.

Thurs-Sat: 9 a.m. to 10 p.m.

Sunday: 10 a.m. to 8 p.m.

We're open year round.
Closed only on Thanksgiving and Christmas.