Fresh, Fun New Arrivals
This week's new arrivals are coming in hot! We have a very tasty and inexpensive Italian white wine from Abruzzo, an absolutely STUNNING Riesling imported by Terry Theise, a German Pinot Noir, a Petillant-Naturel from France and two Paso Robles Cabs. Let's have some fun!

Tenuta I Fauri Pecorino (DOC) 2018 (Abruzzo, Italy)

"Aromas and flavors of cider, quince, chamomile and balsamic oils. Rich and ripe but showing good freshness to the balsamic-tinged ripe fruit flavors. Finishes savory and broad." (Ian d'Agata, Vinous)
Vinous: 90 points
$11.99/bottle or $115.10/12 pack case ($9.59/bottle). Woah!

H. Donnhoff Riesling 2018 (Nahe, Germany)

"The 2018 Dönnhoff Estate Riesling is a delicious and nicely-balanced wine. This is delicate, with a hint of residual sugar. Its aromas and flavors of apple and flowers should pair it well with sliced roast chicken over a bed of fresh, garden greens. Add an accent of lemon to bring out all of the flavors." (Wilfred Wong)
Wilfred Wong: 90 points
$25.99/bottle or $249.50/12 pack case ($20.79/bottle).

Dr. Heyden Oppenheimer Pinot Noir 2017 (Rheinhessen, Germany)

"Ripe but restrained black plum and tart black cherry are edged by elegant notes of pepper, smoke and charcuterie here. It's a pleasantly slim, freshly concentrated wine, with a finish marked by very fine soft tannins. Best to drink now through 2025." (Wine Enthusiast)
Wine Enthusiast: 88 points
$15.99/bottle or $153.50/12 pack case ($12.79/bottle).

Herve Villemade What's Up Blanc Pet-Nat NV (Loire Valley, France)

"This sparkler is round and creamy in texture with notes of golden apple. All of Herve's vines fall within the Cheverny and and Cour-Cheverny AOCs and are planted in a mix of clay and sandy soils with silex (flint) stones in many of the parcels and a limestone base." (Winemaker's Notes)
$28.99/bottle or $278.30/12 pack case ($23.19/bottle)

The Fableist Wine Company Cabernet Sauvignon 2017 (Paso Robles, CA)

"As I thumb through my journals, I am discovering the Paso Robles may be one the best areas for Cabernet Sauvignon values. The 2017 Fableist Cabernet Sauvignon is spot-on and drinks well now. This wine offers classic nuances of this grape variety. Its aromas and flavors of black fruit and savory spices make this an excellent wine with grilled short ribs." (Wilfred Wong)
Wilfred Wong: 89 points
$18.99/bottle or $182.30/12 pack case ($15.19/bottle)

Hearst Ranch Winery Bunkhouse Cabernet Sauvignon 2016 (Paso Robles, CA)

"A refreshing approach to the grape, this bottling offers red currant and black plum alongside an earthy elegance of gravel and wood on the nose. It's well balanced on the palate, with flavors of ripe red fruit, wood spice, dried herb and tobacco." (Wine Enthusiast)
Wine Enthusiast: 91 points
"Ripe cherry and blackcurrant aromas are enlivened by a peppery nuance and a sexy floral note that expands with aeration. Supple in texture and appealingly sweet, offering concentrated dark fruit flavors that show good energy and a subtle mocha accent. Dusty tannins sneak in late, adding shape to persistent, dark berry-tinged finish." (Josh Raynolds, Vinous)
Vinous: 90 points
$26.99/bottle or $259.10/12 pack case ($21.59

Please press reply or call the store (508 255 3660) to order your wine.
During the covid-19 crisis, we are more than happy to offer curbside pick up if you call ahead up until 5 pm Monday-Friday, or free delivery over $50 to Wellfleet, Eastham, Orleans, Brewster and Harwich in the afternoon Monday-Friday.
You can also still enter the store.
Please stay safe and healthy!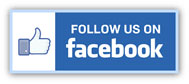 * Wine & Spirit Education Trust Certified *

Town Center Wine & Spirits
Cape Cod's Most Trusted Wine Merchant
Location
4550 State Highway
North Eastham, MA 02651
(Next to the Royal Thai Restaurant in the Town Center Plaza)
Tel: 508 255 3660
Fax: 508 255 6736

Covid-19 Hours

Mon: 10 a.m. to 6 p.m.

Tues-Thurs: 9 a.m. to 8 p.m
Fri: 9 a.m. to 9 a.m.

Sat: 10 a.m. to 6 p.m. .

Sunday: 10 a.m. to 6 p.m.

We're open year round.
Closed only on Thanksgiving and Christmas.