Burgundy In Six: Côte de Nuits
(Your Wallet's Calling)
We had mixed feelings about sending out an informational email, but since many of you have indicated you're bored at home, we thought we would provide something to cheer you up that's wine related. Mind you, we're talking about the Côte de Nuits so hang on to your hats (and possibly your wallets).
As a reminder, you are welcome to browse our wine selection at towncenterwine.com. You can copy and paste your order and email it to us, info@towncenterwine.com. We can either deliver the order if it's over $50, or we can arrange for curbside pick up to reduce any potential exposure to covid-19.
So let's have some fun and delve deep into our six part series on Burgundy.

The Côte d'Or is an escarpment (a long, steep slope separating two relatively level areas) in Burgundy, south of Chablis. The Côte d'Or is split into two main areas: the northern portion is called the Côte de Nuits, while the southern portion is called the Côte de Beaune. Today we'll be zooming in on the world-renowned Côte de Nuits.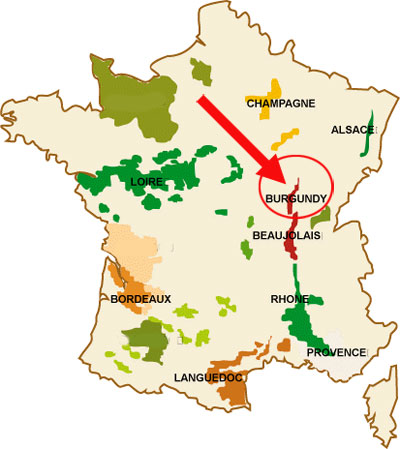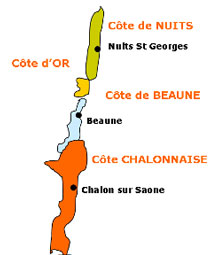 The Côte de Nuits isn't a wine appellation in France. Rather, it's a wine region named after the town of Nuits-St-Georges. The greatest and most expensive red Burgundies in the world are produced in the Côte de Nuits from the grape Pinot Noir. While we do carry a small selection of these rare wines on a rotating basis, most of them are special orders so please feel free to ask!
While Burgundy may be considered the ancestral home of Pinot Noir, the Côte de Nuits is the region producing benchmark wines commanding some of the world's most expensive prices ($20,000/bottle anyone?). There are very small amounts of white and rosé wine produced in this region but few are imported into Massachusetts.
The very best Pinot Noirs in the Côte de Nuits are grown on a narrow band of limestone with maximum exposure to the sun. As with most wine regions in France, the best way to understand the wines of the Côte de Nuits is to delve into the appellation system, so let's go!
Entry level wines bear a generic appellation of Bourgogne AOP. These wines can be grown anywhere in Burgundy and are the most inexpensive wines in a producer's portfolio. Look for varietally correct wines here, not necessarily expressions of terroir. Bourgogne Passtoutgrains is also an entry level appellation in which Gamay is blended with Pinot Noir. Bourgogne AOP wines are easy to find and should command between $15-$30/bottle with tariffs.
Just slightly above this level is Bourgogne Hautes-Côte de Nuits which is from higher slopes above the escarpment. As of this writing there are only three imported into Massachusetts, so don't expect to find these on local shelves.
Our next stop in the appellation ladder is an important one to understand -- Village wines. Many prominent villages in Burgundy have AOP status which simply ensures grapes are grown in that particular village. The very best village wines have a classic profile and style associated with that area. Some of them are world famous, such as Gevrey-Chambertin, Chambolle-Musigny and Vosne-Romanée. These wines will command a decent chunk out of your wallet. Expect to pay $60-90/bottle.
This may sound odd, but village level wines can offer some of the best value for money in the Côte de Nuits. These wines can easily reward you with world class, rich, complex and nuanced wines. The most important villages in the Côte de Nuits from north to south (with the number of producers imported into Massachusetts as of this writing indicated) are Gevrey-Chambertin (11), Morey-St-Denis (5), Chambolle-Musigny (7), Vougeot (7), Vosne-Romanée (10), Flagey-Échézeaux (3) and Nuits-St-Georges (7).
Our three favorites are Gevrey-Chambertin which is home to its namesake Grand Cru Chambertin and produces powerful and robust wines with dark fruit; Chambolle-Musigny which produces wines with finesse, elegance and a more feminine style; and Vosne-Romanée which is the elite racehorse for this region. It is in Vosne-Romanée that Domaine de la Romanée Conti produces one of the world's most expensive wines. They also have two monopole (owned by a single winery) Grand Cru vineyards called La Tâche and Romanée Conti.

Domaine Gachot-Monot Côte de Nuits-Villages 2017

"Damien Gachot's winery is in Corgoloin, one of the five villages in the Côte de Nuits that comprise this appellation. These villages are scattered in between those whose reputation precedes them, such as Nuits, Vosne, Chambolle, Vougeot, Morey, and Gevrey. Corgoloin is on the southern end of the Côte de Nuits, and we find great value here in addition to the dark, meaty Pinot that we expect from the Côte d'Or's northern slice. Vigilant pruning, debudding, and green harvesting limit yields to ensure richly perfumed wines with lovely, concentrated flavor. Damien also manages finesse in this bottling, which is no small achievement and the reason that he has such a devoted following." (Importer's Notes) Importer: Kermit Lynch
$41.99/bottle or $403.10/12 pack case ($33.59/bottle).

Camille Giroud Gevrey-Chambertin 2014

"Sappy aromas of black cherry and smoked meat. Sweet and rich but a bit rustic in the mouth, with a note of chocolate leavened by firm acidity. Turns a bit drier and more herbal and spicy on the back end, but this will make a solid village wine." (Stephen Tanzer, Vinous) Mostly from lieu-dit Les Crais early-ripening with thin, lightly chalky, well-draining soil and sufficient underground water source.
$62.99/bottle or $50.39/bottle in a mixed case of wine. Please note: only bottle stock is available at this time.

Dominique Mugneret Vosne-Romanee Alliance des Terroirs 2014

"An earthy, chewy version, with plenty of cherry and wild berry fruit, shaded by toasted spice accents. Stays firm, lean and persistent on the finish. Rustic for the appellation. Best from 2020 through 2030. 145 cases imported." (Wine Spectator)
Wine Spectator: 90 points
"The 2014 Vosne Romanée Alliance des Terroirs has a similar bouquet to the Hautes Côte de Nuits Rouge -- a little reserved and bashful, though I like the detail here, the precision that comes through with time. The 30% new oak is deftly integrated on the palate, adding body and density in the mouth, although the finish will need more time to fully absorb the wood." (Neal Martin, Wine Advocate)
Wine Advocate: 87-89 points
This wonderful Vosne-Romanée Pinot Noir has lifted fragrant aromas of dark cherry and blackberry bush along with concentrated flavours and an acid backbone that supports a fine, savory finish.
$79.99/bottle or $63.99/bottle in a mixed case of wine. Please note: only bottle stock is available at this time.

Within each of the best villages there are single vineyards producing superior wines which are classified as Premier or 1er Cru. If you see this indicated on a wine label it should be higher in quality (and it will definitely be higher in price). These wines will often include the name of a single Premier Cru vineyard on the label. Expect to pay on average $100-200/bottle, although they can be much higher than this. Special order only at this time.
Finally, we have Grand Cru wines in the Côte de Nuits which are granted their own AOP status. Most of the vineyards are tiny and can have many owners thanks in part to Napoleon Bonapart's reformation of French inheritance laws. Grand Crus include Chambertin, Clos de la Roche, Clos de Vougeot, Échézeaux, Romanée-Conti and La Tâche, amongst others. Expect to remortgage your house to purchase these wines if you can get your hands on them.
We hope you've enjoyed our brief visit to the Côte de Nuits. Our next installment will be on the Côte de Beaune, home to some of the best Chardonnay on earth.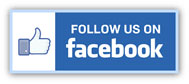 * Wine & Spirit Education Trust Certified *

Town Center Wine & Spirits
Cape Cod's Most Trusted Wine Merchant
Location
4550 State Highway
North Eastham, MA 02651
(Next to the Royal Thai Restaurant in the Town Center Plaza)
Tel: 508 255 3660
Fax: 508 255 6736

Covid-19 Hours

Mon: 10 a.m. to 6 p.m.

Tues-Thurs: 9 a.m. to 8 p.m
Fri: 9 a.m. to 9 a.m.

Sat: 10 a.m. to 6 p.m. .

Sunday: 10 a.m. to 6 p.m.

We're open year round.
Closed only on Thanksgiving and Christmas.