A White and Red Burgundy You'll Want
To Drink Right Now
Today we have two EXTRAORDINARY VALUES for you, both of which are punching way above their respective weights. Both of these wines are perfect for the holiday table but we doubt you'll be able to wait that long.
Our offerings today are from Kevin Tessieux, the genius winemaker from Domaine Deux Roches in Burgundy. With both a Chardonnay and a Pinot Noir on offer, we suggest serving one of each varietal at the Thanksgiving table since both are perfect pairings for turkey (or just about anything else!).
Both of these delicious wines are drinking beautifully right now and both are such a SCREAMING DEAL, especially once you take into account our special one-time-only solid case pricing! For what it's worth, we brought home several cases of each wine. You really won't want to miss out on this deal!
Please be advised there is a limited supply of both wines, but we still have a good chunk of inventory at this time. That could change quickly! All orders will be filled on a first-come, first-served basis. There will be no waiting list for these wines since we cannot obtain any more.
This is a one shot, one-time offer so let's jump in.

Le Grand Réfectoire Chardonnay 2018

This delicious Chardonnay is likely to make all wine lovers happy (even those who don't particularly enjoy Chardonnay)! This white wine has a very classic white Burgundy profile -- the good kind -- it's fruit-forward yet dry and mineral-driven, and there isn't a hard edge to be found in sight. Some of our favorite white wines are aged on the lees, giving them a creamy texture, and that technique is used here with gorgeous results. This wine then undergoes malolactic fermentation in stainless steel so there's nowhere for it to hide behind an oak tree, which is very much how we like it.
Le Grand Réfectoire Chardonnay is what we like to call a "clean" wine -- it's pretty, straightforward and honest, and downright delicious. We're going to drink this wine with all of those bay scallops we plan to eat over the next few months!
$14.99/bottle or just $120/12 pack case ($10/bottle). That's over 33% savings on a solid case of wine and one of the best wines you'll ever have at this incredible price point!

Le Grand Réfectoire Pinot Noir 2017

Wow, wow, wow this Pinot Noir is drinking like a champ! Talk about a well rounded and balanced wine. It has silky tannins, pretty red fruit flavors with underlying spice and a freshness that is seriously enjoyable.
$14.99/bottle or just $120/12 pack case ($10/bottle). That's over 33% savings on a solid case of wine and one of the best wines you'll ever have at this incredible price point!
Please be advised the special $10/bottle offer is only valid on solid cases of wine. The Chardonnay and Pinot Noir cannot be mixed in a case for this special price, but you can always include them in a mixed case of wine for a 20% discount.
P.S.

We're thrilled to announce the arrival of a new vermouth from famed wine importer Kermit Lynch. It's called Berto White Vermouth and it's the first one Kermit Lynch has ever endorsed so you know it's going to be amazing!
This vermouth is produced by Carlo Quaglia at Antica Distilleria Quagla in Italy's Piedmont region. This super traditional vermouth is made with a family recipe dating back to the 1930s.
Enjoy on the rocks with a bit of orange peel, or with seltzer water for a delicious spritz.
A 1 liter bottle sells for $16.99 so it's also a great deal.

Press reply to order your wine or call the store, 508 255 3660.
During the covid crisis you may enter the store if you're wearing a mask, or you can call in advance for curbside pick up until 5 pm, or you can place an order for "no contact" free delivery if it's over $50 and you live in Wellfleet, Eastham, Orleans, Brewster or Harwich.
Deliveries are made Monday through Friday afternoons only.
Please be advised we have waived our delivery fees during the covid crisis for the above mentioned towns.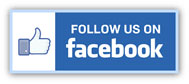 * Wine & Spirit Education Trust Certified *

Town Center Wine & Spirits
Cape Cod's Most Trusted Wine Merchant
Location
4550 State Highway
North Eastham, MA 02651
(Next to the Royal Thai Restaurant in the Town Center Plaza)
Tel: 508 255 3660
Fax: 508 255 6736

Autumn Hours

Mon-Sat: 9 a.m. to 9 p.m.

Sunday: 10 a.m. to 6 p.m.

We're open year round.
Closed only on Thanksgiving and Christmas.