A Bright, Crisp, Cool Climate Italian White
For the Holidays
We don't write about Pinot Grigio very often. For whatever reason it doesn't frequently make it into our rotation at home and therefore it tends to slip off our radar.
Pinot Grigio is well known all over the world, yet few people
realize there are four distinct and unique expressions of it,
so let's explore!
Perhaps the most famous expression of Pinot Grigio is from NorthEast Italy. This quintessential style tends to be dry and mineral-driven with high acidity. If we drink Pinot Grigio this is our preferred profile, and our wine today is a brilliant expression of this style so please read on!
The second most popular expression is a more fruit-driven style which is usually grown in a warmer climate like Oregon (where it's called Pinot Gris), Washington state and California. These wines tend to have a richer mouthfeel with less acidity. We sell a handful of these in the store.
A less trendy and yet different expression is Pinot Gris from Alsace. These wines tend to be sweeter in style with stronger aromatics and boatloads of character. Late harvest super sweet versions are also produced under the categories of Vendage Tardives and Sélection de Grains Nobles.
Finally we have Ramato, which means "copper" in Italian, referring to the color of the wine after the juice undergoes skin contact. Even though Pinot Grigio is a white grape, its skin is a pinkish grey which results in this beautiful color which can be confused with rosé.
Now that class is over it's time for the good stuff!
Cantina Andriano, which was founded in 1893, was the first cooperative in Alto Adige. The vineyards are unique to the area because they're protected to the west by Mount Gantkofel which is made of dolomite rock and calcareous stone. Acidity and elegance characterize their wines.
Cantina Andriano Pinot Grigio 2019 (Alto Adige, Italy)

"Here is another terrific value wine from the far north of Italy. The Cantina Andriano (Kellerei Andrian) 2019 Alto Adige Pinot Grigio is a classic expression with a versatile personality and the kind of bright, crisp, cool-climate bouquet that is so distinctive of Alto Adige. The bouquet offers citrus, melon, minty apple and tangy tropical fruit. To the palate, the wine delivers crisp intensity and a steely, tonic delivery." (Wine Advocate)
Wine Advocate: 90+ points
"Crisp and refreshing, its flavors of citrus and golden pear buoyed by mouthwatering acidity. Pleasant as an aperitif...a versatile option for the dinner table." (Wine & Spirits Magazine)
Wine & Spirits Magazine: 90 points
Cantina Andriano Pinot Grigio is an excellent choice for the upcoming holidays. It's elegant, sophisticated and punches way above its weight. We heartily endorse this wine for your Thanksgiving table and at less than $16/bottle after discount we suggest you stock up for all your Autumn needs.
$19.99/bottle or $191.90/12 pack case ($15.99/bottle)

Press reply to order your wine or call the store, 508 255 3660.
During the covid crisis you may enter the store if you're wearing a mask, or you can call in advance for curbside pick up until 5 pm, or you can place an order for "no contact" free delivery if it's over $50 and you live in Wellfleet, Eastham, Orleans, Brewster or Harwich.
Deliveries are made Monday through Friday afternoons only.
Please be advised we have waived our delivery fees during the covid crisis for the above mentioned towns.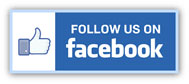 * Wine & Spirit Education Trust Certified *

Town Center Wine & Spirits
Cape Cod's Most Trusted Wine Merchant
Location
4550 State Highway
North Eastham, MA 02651
(Next to the Royal Thai Restaurant in the Town Center Plaza)
Tel: 508 255 3660
Fax: 508 255 6736

Autumn Hours

Mon-Sat: 9 a.m. to 9 p.m.

Sunday: 10 a.m. to 6 p.m.

We're open year round.
Closed only on Thanksgiving and Christmas.