Your Rose For The Summer!
'Tis the season for Rosé. Even though we find Rosé wines enjoyable throughout the year for a variety of reasons, we can't help but notice the countless requests for quality dry Rosé during the summer. That's right, the curse that white zinfandel and blush held over Rosé wines has risen and they are now in demand (and for very good reasons). The wines being released now are some of the most amazing ever produced and France has been at the forefront of this shift with wines from Provence leading the charge over the last few years.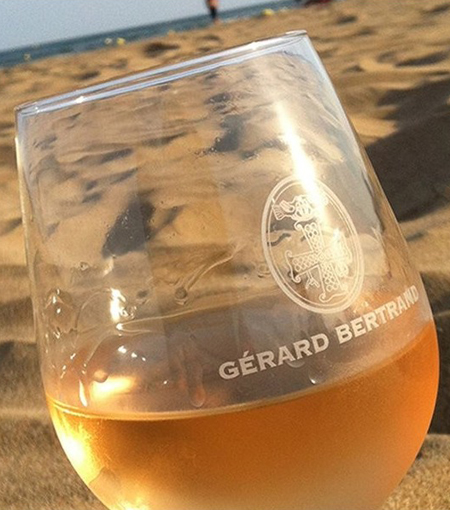 Now, Provence is all well and good, but we like expanding our horizons and seeing what other options are available. One that has caught our eye (and always at the ready in our homes) comes from the leading expert from Southern France and renowned wine-grower, Gérard Bertrand. He has devoted his entire life to learning about and producing some of the best wines that are coming from Southern France, so what better place to turn to for stellar Rosé to recommend to our customers?

Gris Blanc Rosé comes from the Languedoc-Roussillon, specifically Pays d'Oc. The region has been producing wine since the Roman Empire, but during the 1950's the quality substantially increased and Bertrand has been instrumental with this in recent years. He has created a seamless combination of rich tradition with modern innovations that has his wines standing out and this Rosé is an excellent example of that.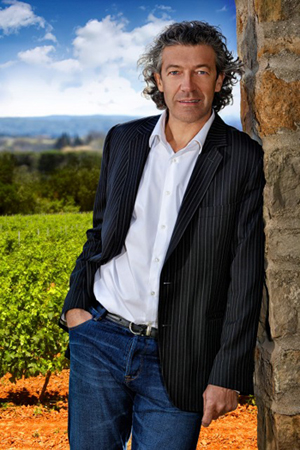 In 2012, Wine Enthusiast named Gérard Bertrand "European Winery of the Year" and "Red Wine Maker of the Year" by International Wine Cellar. These kind of accolades are not given lightly and anyone who tries his wines can see they are rightly deserving. Gris Blanc Rosé is no exception and we look forward to sharing it with you today. His fame is just a thing of the past as Decanter Magazine has just interviewed him in their August issue. In it, they go over his career and successes and his plans for the future in which he states: "[Southern France Winemakers] have 24 centuries of wine-growing history here; our challenge is no longer knowing how to do things but knowing how to take what's done and make it better known" (Decanter, August 2017).
We feel the best way to experience the quality and expertise that Gérard Bertrand puts into every bottle is to taste it for yourself; So, come join us this Friday, 1:00-4:00PM to taste this wonderful Rosé and other wines for yourself!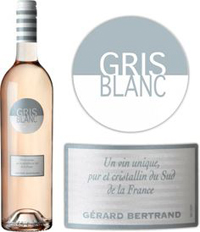 Gérard Bertrand Gris Blanc Rosé 2016
"The bouquet reveals delightful red berry scents. A slight sparkle on the palate gives the wine all its freshness and bring out the fullness of fruit. The elegant finish is pleasantly fresh and mineral driven. Grenache is the king of grape varieties when it comes to making light, racy, fruity rosés in contemporary style. Its fig and sometimes cocoa flavors, coupled with rounded sensations on the palate, make Grenache one of the great varieties of the South of France." (Gérard Bertrand)
Regular Price $15.99
Town Center Summer Bottle Special $13.99 SAVE 13%
Town Center Special Solid Case Price $11.99 SAVE 25%
Cheers!
Jonathan Ryder
Manager



* Wine & Spirit Education Trust Certified *
Town Center Wine & Spirits
Cape Cod's Most Trusted Wine Merchant
Location
4550 State Highway
North Eastham, MA 02651
(Next to the Royal Thai Restaurant in the Town Center Plaza)
Tel: 508 255 3660
Fax: 508 255 6736

Summer Hours

Mon-Thurs: 9 a.m. to 10 p.m.

Fri-Sat: 9 a.m. to 11 p.m.

Sunday: 10 to 6 p.m.

We're open year round.
Closed only on

Thanksgiving and Christmas.