A Tale of Two Bordeaux
The search for great wines is a lifelong journey that requires patience and often the assistance and recomendations of others. We recently met with a knowledgeable Bordeaux specialist and tasted through a wide array of different wines from multiple subregions. Since starting here, I've been building the Bordeaux section in the store as I feel it is at the heart of the fine wine world historically. Creating a section that offers both high quality at an outstanding value has been my goal and thanks to some of our recent additions I feel it is achieved for the year.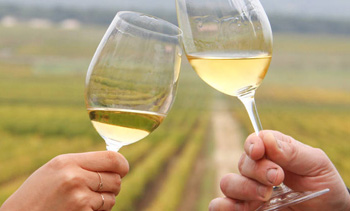 The 2015 and 2016 vintages are viewed as some of the best in recent years and the quality is definitely showing in the bottle. Over the last few weeks, I've expanded the red Bordeaux section to my satisfaction (and soon to be yours). Now, my attention has turned to white Bordeaux, an area that is often overlooked by people but there are many good reasons to give these beautiful wines a sip. White Bordeaux may not be as familiar to you as red, but it's well worth your attention. Case in point, the two whites we are showcasing today.
These two wines are both delicious while remaining very different stylistically, which is perfect for highlighting the remarkable variation in this exciting region.
Both wines are made from Sauvignon Blanc,
yet both are worlds apart.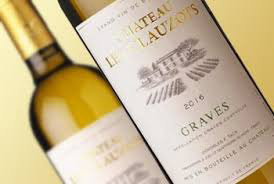 Château Les Clauzots Bordeaux Blanc Graves 2016
The 2016 vintage of Clauzot is a head turner. It is also a little different than your average white Bordeaux blend. It has the standard Sauvignon Blanc and Semillon, but they also add a touch of Sauvignon Gris, which changed the caliber of this wine significantly. When we met with our Bordeaux specialist, he said, "You know, I don't ever show this wine unless a client specifically asks for it. I don't want it everywhere. I want to hand pick the stores allowed to sell it. It's that good and it's completely under the radar."
87 Points Wine Enthusiast:
"Sauvignon Gris may be only 10% of the blend but it gives a delicious perfumed character to this wine. Grapefruit and apricot flavors combine with the mineral texture to give a rich while still taut wine." (Wine Enthusiast)
Regular Price $16.99/bottle
Town Center Wine & Spirits Solid or Mixed Case Price
$163.10 ($13.59/bottle) SAVE 20%
At less than $14/bottle this should be your every day white. Grab it by the case for an easy go-to for the summer! Even for those who are not big fans of Sauvignon Blanc, this wine offers a beautiful example of how different Sauvignon Blanc from France, and especially Bordeaux, can be!
Château du Taillan La Dame Blanche Bordeaux Blanc 2016
A surprising white Bordeaux that is 100% Sauvignon Blanc. It used to be extremely uncommon to see only a single varietal used in white Bordeaux, but it is a trend that is catching on more and more and this wine is a very good reason why. It has beautiful purity that represents the single varietal and terroir to the fullest extent. It tastes of Bordeaux --- clean, classic, refined and elegant while not having the grassiness often found in Sauvignon Blancs from the Loire Valley or New Zealand.

La Dame Blanche has beautiful fruit and bright citrus aromas. Its texture is soft and rounded, making it a charming wine, but very different than most of the Sauvignon Blanc out there. It is versatile and can be enjoyed either as on its own, with appetizers, or with seafood.
Regular Price $19.99/bottle
Town Center Wine & Spirits Solid or Mixed Case Price $191.90 ($15.99/bottle) SAVE 20%
Cheers!
Jonathan Ryder,
Manager



* Wine & Spirit Education Trust Certified *
Town Center Wine & Spirits
Cape Cod's Most Trusted Wine Merchant
Location
4550 State Highway
North Eastham, MA 02651
(Next to the Royal Thai Restaurant in the Town Center Plaza)
Tel: 508 255 3660
Fax: 508 255 6736

Spring Hours

Mon-Sat: 9 a.m. to 9 p.m.

Sunday: 10 to 6 p.m.

We're open year round.
Closed only on

Thanksgiving and Christmas.