Highly Allocated 95+ point Red, Gold Medal Winner
Under $12!!!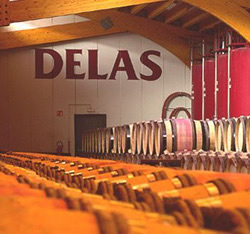 We promise you aren't seeing a typo! This is one of those very special, gobsmacking, "jump on it right now" kind of offers. Seriously, grab a case while you can! We don't expect this offer to survive 24 hours.
We came into possession of a small quantity of highly allocated, outrageously delicious, justifiably world renowned, genius red wine that just happened to garner 95+ points and a gold medal to boot.
Did you catch that?

95+ points from the world's most prestigious wine reviewer, Decanter Magazine.
That in and of itself is incredible, but once you hear the price it will seem POSITIVELY RIDICULOUS.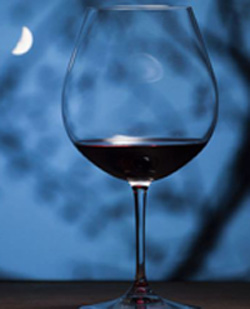 This offer is so stunning we have to limit it to ONE CASE PER CUSTOMER folks, and that's only to those who act quickly enough to secure any of it.
We hope you're sitting down for this one. We don't tend to be swayed overly by wine press hype, but this one deserves every single point. It's so unusual to see a wine of this quality at this price point. In fact, it's more like something we find once in a blue moon (or two or three). 
We can honestly say this is THE OFFER OF THE YEAR. You won't find better value for money than with this seductive beauty. It drinks like a baby Châteauneuf-du-Pape. And get this. It sells for just $11.19/bottle when you purchase a case.
It's difficult to stay calm about this offer. This is some seriously tasty business. In fact, it's a SCREAMING VALUE,
shouty caps and all.


Delas Saint-Esprit Côtes du Rhône 2016
Decanter Magazine: 95+ points, Gold Medal
"60% Syrah, 40% Grenache. Lovely rich, opulent and floral, blackberry and plum nose, the palate is big with well layered fruit, attractively firm but soft tannin and hints of oak, a big wine with a lovely finish." (Decanter Magazine)
Don't let that run on sentence put you off! This gorgeous red wine is soft, silky and elegant with beautiful fruit. It showcases the best the Southern Rhône has to offer, and with this price tag, it's THE BARGAIN OF THE YEAR.
Regular Price $13..99
Town Center Wine & Spirits Special Solid Case Price $134.30 ($11.19/bottle) SAVE 20%


All orders will be filled on a first-come, first-served basis.
Limit one case per customer.




* Wine & Spirit Education Trust Certified *
Town Center Wine & Spirits
Cape Cod's Most Trusted Wine Merchant
Location
4550 State Highway
North Eastham, MA 02651
(Next to the Royal Thai Restaurant in the Town Center Plaza)
Tel: 508 255 3660
Fax: 508 255 6736

Spring Hours

Mon-Sat: 9 a.m. to 9 p.m.

Sunday: 10 to 6 p.m.

We're open year round.
Closed only on

Thanksgiving and Christmas.