Wine Tasting Seminar at Sunbird; May 5th 4PM-6PM

You are cordially invited
to Join us Saturday, May 5th
4:00 PM - 6:00 PM
For A Unique Wine Tasting Seminar With Small Plate Pairings!
With Augusto Gabriel, Portuguese Wine Specialist at M.S. Walker

At Sunbird Restaurant
85 MA-6A, Orleans, MA 02653
We're pleased to announce a truly momentous occasion as we have teamed up with Sunbird restaurant for our first Wine Tasting Seminar of the year! Some of you may know J'aime Sparrow and her team have catered many of our past events. J'aime produces some of the most innovative, modern and exciting food on Cape Cod, which is not surprising given her experience in heavy hitting restaurants in San Francisco.
Veterans of our wine tasting seminars will know we primarily focus on Old World wine regions because of our passion for France and Italy.
This time we're stepping out into an exciting new territory -- Portugal! Wait, what?
You heard right. Few people are familiar with the wines and grapes of Portugal, other than the dessert wine Port. We recently sat down with an industry insider who turned our heads with his stunning wines. That gentleman was none other than Augusto Gabriel, who will be guiding us through a very special wine tasting seminar and complimented by delectable small plates on May 5th.
When we uncover the rare combination of exceptional value and quality we just have to share it. The wines we'll be pouring at this seminar are quite literally astounding and we know you'll feel the same way about the exclusive selection we have chosen.
Here's a sneak peak at some of the wines and small plate pairings that are certain to delight and surprise beyond your average tasting!


The wines will be broken into three groups: White, Red, and Port. We'll be serving over 12 different wines (with the possibility of more depending on last minute arrivals) and J'aime has taken special care in preparing each of her dishes to pair perfectly with the wines. She's even incorporating one of the red wines into a steamed mussel dish, and the port into an infused syrup for the dessert!
The first few white wines will be served with a homemade white bean hummus and salsa verde to accentuate the vibrant acidity and zesty fruit of the Quinta da Cassa Douro Branco 2016.
Moving on to the bigger and more voluptuous white wines, we'll be showcasing the Dona Maria Vinho Branco 2016 (88 Points Wine Advocate) and Dona Maria Amantis Reserva Viognier 2015 (88 Points Wine Enthusiast) served alongside J'Aime's Portuguese salt cod fritters with pepper honey.
The main event of the seminar is without doubt the delightful selection of red wines. In addition to outstanding values like the Quinta da Cassa Douro Tinto 2016 and Quinta da Cassa Douro Tinto Riserva 2014 we'll be pouring the Dona Maria Amantis Reserva Vinho Tinto 2013 (90 Points Wine Advocate and STUNNING) and Quinta Vale D. Three Valleys Douro Red 2014 (93 Points Decanter and deserving of each and every point).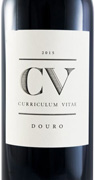 Saving the best for last, the final red wine selection is Quinta Vale D. Maria CV Curriculum Vitae Red 2015, a small production (only 8,100 bottles!) field blend wine which the Wine Advocate gave 95-97 points and remarked that "This looks to be on track to become one of the greatest CVs, combining good concentration (although it is not the most concentrated ever), intensely flavorful fruit, glorious freshness for this big wine and velvety, seductive texture." This is a very serious, collectible wine.
J'Aime's small plate pairings for the red wines include mussels steamed in one of the Portuguese red wines served with grilled bread, a pork and clam pate served on a brioche slider with greens and pickles, and a dynamic lamb and heirloom bean stew designed to balance the dense tannins of the bigger reds we'll be featuring.
What better way to conclude the event than with two Ports? We'll be tasting the Quinta Vale D. Maria Ruby Port and Quinta Vale D. Maria 10 year Tawny paired with a dark chocolate and espresso brownie with pickled apricot and a Port infused syrup.
Prepare your palate for a once in a
lifetime experience!
As with previous events, this one is likely to sell out very quickly so we strongly urge you to sign up as soon as possible. Seating is VERY limited for this special event due to the restaurant space and in order to afford every attendee personal access to interact with Augusto.
Some of the wines featured at this event have limited availability and this might be the only opportunity you have to enjoy them. Special event pricing will be offered exclusively for this seminar. The value and savings alone make this event an astounding treat for all those who can attend!
The charge for this very special event is just $20.00 per person for a beautiful Saturday afternoon filled with sumptuous food and delicious wines bursting with flavor!

To make a reservation for this private wine tasting seminar, please respond to this email, stop by the store, or call us (508-255-3660).
Payment is required to reserve your seat.
Don't delay, as this event is expected to sell out just as fast as our previous ones!
The clock is ticking and time starts now.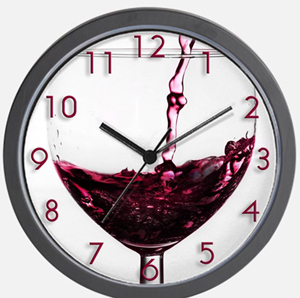 * Wine & Spirit Education Trust Certified *
Town Center Wine & Spirits
Cape Cod's Most Trusted Wine Merchant
Location
4550 State Highway
North Eastham, MA 02651
(Next to the Royal Thai Restaurant in the Town Center Plaza)
Tel: 508 255 3660
Fax: 508 255 6736

Fall Hours

Mon-Thurs: 9 a.m. to 9 p.m.

Fri-Sat: 9 a.m. to 10 p.m.

Sunday: 10 to 6 p.m.

We're open year round.
Closed only on

Thanksgiving and Christmas.