Special Summer Mixed Case!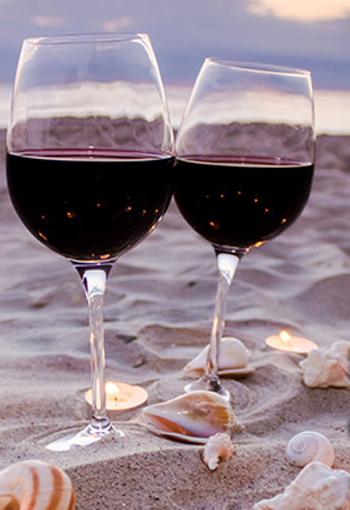 This summer experience the world through wine! Town Center takes special care when bringing in each and every product that lines our shelves and we have taken that kind of attention to detail to create something completely new. We present to you, the first hand selected Town Center mixed case just in time for summer!

The Town Center team has taken into consideration the large selection of wines we have in the store and chosen these 12 as excellent options to drink during a beautiful summer on Cape Cod. They have been chosen for their quality, value, and versatility. This special mixed case will be available throughout the summer and at a higher discount than our normal 20% off. Whether you are looking to stock up for the summer, try something new, or just get an amazing deal this mixed case is for you! Seize the summer and drink well.


WHITE

Skyfall Pinot Gris 2014 – Columbia Valley, Washington
The grapes for this wine are picked during the early morning hours to preserve as much fruit as possible. The grapes natural acidity brings a beautiful balance to this wine and offers lots of ripe tropical fruit on the palate that lingers through the finish.
Regular Price $12.99

Santa Maria La Palma Aragosta Vermentino di Sardegna 2016 (DOC) – Sardinia, Italy
With a lobster on the bottle (aka Aragosta) it seems obvious what this wine is trying to say. Although a picture can be worth a 1,000 words a taste can become a full length novel. This Vermentino speaks in volumes and is very easy to drink with a delicate fruitiness on the palate. Don't let that fool you though, as the minerality and acidity give it added body to let it pair sensationally with seafood, especially shellfish.


Regular Price $13.99

Visconde De Borba Vinho Branco 2015 (DOC) – Alentejo, Portugal
Portugal has some amazing white wines that are not Vinho Verde and this is one of them! A blend of Antao Vaz, Roupeiro, and Verdelho that is smooth and light-bodied with a fresh acidity. Overall a balanced wine with a long finish making it excellent with grilled fish.
Regular Price $8.99

D'Arenberg The Hermit Crab Viognier & Marsanne Blend 2016 – Mclaren, Australia
Wine Enthusiast 89
"This is medium to full in body and rounded in the mouth, with loads of yellow plum and ripe pineapple flavors. It's not the most complex wine, but offers a satisfying mouthful of fruit and solid length. Drink now."
Regular Price $15.99

Southern Right Sauvignon Blanc 2016 – Walker Bay, South Africa
Wine Advocate 89
"The 2016 Sauvignon Blanc, which comes from 17 different parcels around the Walker Bay area, offers attractive gooseberry, nettle and light chalky scents on the nose that opens nicely with aeration. The palate is balanced with crisp acidity, a touch of spice on the tip of the tongue on the entry, nettle and gooseberry laced with ginger towards the vivacious finish with just a hint of

asparagus on the aftertaste."
Regular Price $14.99

Cave de Lugny Les Charmes Macon-Lugny 2015 –
Burgundy, France
The nose explodes with aromas of citrus, peach and apricot followed by a wonderful balance between acidity and sweetness with a marked freshness. The structure and slightly spicy flavor of Les Charmes makes it unique among Mâconnais wines. The wine is still very aromatic and very fresh after the aging.
Regular Price $16.99



ROSÉ

Domaine Lafage Miraflors Rosé 2016 –
Languedoc-Roussillon, France
This lovely rose is Provencal in style with juicy, pure strawberry, citrus, orange peel and ample minerality as well as a medium-bodied, racy profile on the palate.

It is hand harvested and fermented in tank and is a blend of Mourvedre and Grenache Gris. The stunning bottle has a glass stopper which makes it perfect for any occasion.
Regular Price $15.99

Chateau Puech Haut Prestige Rosé 2016 –
Languedoc-Roussillon, France
Wine Advocate 92
"Beautiful as always, the 2016 Saint Drezery Prestige Rose offers clean, crisp notes of white peach, strawberries and hints of flowers. It's a terrific, medium-bodied, elegant beauty to buy by the case."
Regular Price $19.99



RED



Seaside Cellars Pinot Noir 2015 – Marlborough, New Zealand
Wine Spectator 90 – Top 100 Best Value Wines
Sure this may seem gimmicky, but the quality of this wine is fully there! Whether you wish to adhere to the high score Wine Spectator gave it or take a chance and try it yourself, you will not be disappointed. It comes from coastal vineyards that impart an elegance to this smooth drinking Pinot.
Regular Price $14.99

Contrade Negroamarro 2015 – Puglia, Italy
Rich with lots of dark fruit on the palate and a hint of smoke. This medium-bodied wine offers smooth tannins that integrate with the acidity to provide a dense but easy to enjoy structure. This is an excellent introduction for someone who has yet to enjoy a Negroamaro and outstanding for this price point.
Regular Price $10.99

Altovinum Evodia Old Vine Garnacha 2015 – Calatayud, Spain
Yolanda Diaz, Jean-Marc Lafage, and Eric Solomon "discovered" a unique village in Calatayud – Atea. At 1000 meters above sea level it is the highest elevation village in the whole DO. Even more interesting is that the soil here is black schist, the same soil one can find in the Priorat and in Maury where Jean-Marc owns an estate by the name of Saint-Roch. This unique terroir and the old vines of Garnacha rooted in it, are the origins of Evodia.
Regular Price $12.99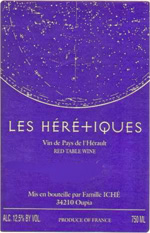 Famille Iche Chateau D'Oupia Les Heretiques 2015 –
Pays de l'Herault, France
Les Hérétiques comes from the south of France and is unoaked and full of ripe berry flavors. It's made from 40+ year old Carignan vines. This is a bold, bright wine with clean flavors of cherries, spice and plums. The wine is noteworthy for the label alone, a celestial map of the night sky. This is the quintessential whenever/wherever, why not now, wine. The name, Les Heretiques, is an homage to the Cathars, a pacifist Christian group that were massacred in Minervois in 1208.
Regular Price $10.99




Regular Mixed Case Price $171.88
Town Center Summer Mixed Case Price $132.00 ($11.00/Bottle)
SAVE 23%!
Join me this Friday, between 1:00PM-4:00PM, to taste some of these wines for yourself!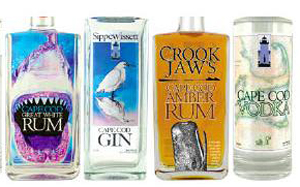 Also, join us THIS Thursday, between 3:30 - 7:00PM, for a special in-store tasting from Astraluna who supply us with such products as:
Cape Cod Vodka, Liberty Tree Rum, Sippewissett Gin, and more!
There is a quote that goes "Life is too short to drink bad wine" and we fully subscribe to that idea; however, I would add to it and say life is too short to drink the same wine. There are so many amazing ones out there but finding them can be difficult. This, and all future Town Center mixed cases, will be crafted to give you variety and value. Don't miss your chance to try this one before the summer slips away!
Cheers!
Jonathan Ryder
Manager




* Wine & Spirit Education Trust Certified *
Town Center Wine & Spirits
Cape Cod's Most Trusted Wine Merchant
Location
4550 State Highway
North Eastham, MA 02651
(Next to the Royal Thai Restaurant in the Town Center Plaza)
Tel: 508 255 3660
Fax: 508 255 6736

Summer Hours

Mon-Thurs: 9 a.m. to 10 p.m.

Fri-Sat: 9 a.m. to 11 p.m.

Sunday: 10 to 6 p.m.

We're open year round.
Closed only on

Thanksgiving and Christmas.