Paired to Perfection; Rhone Valley Rouge
Always striving for excellence is an ideal of human existence that earns its due admiration. That aspiration is something that is often hard to evaluate; however, with things like food and wine it is something that can not only be observed but shared and experienced. It is one of the beautiful aspects of wine that we have come to fully appreciate.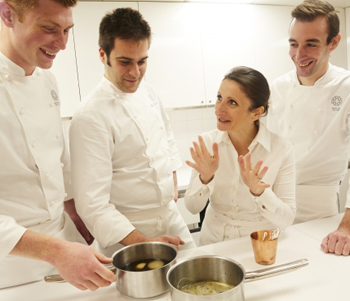 Anne-Sophie Pic is someone you may not be familiar with but her life has been devoted to learning and creating only the best when it comes to fine dining. Even to this day, she prefers to be considered a cook and not the multiple Michelin-starred chef that she is. Having taken over her family's restaurant, that first earned the prestigious three Michelin stars in 1934, she has spent her life striving for the excellence her family is known for. In addition to spending time in Japan and America learning how to create the best international food possible, she also worked at Moët & Chandon to emphasize the importance of wine in Fine Dining. She took over the family business and expanded it by creating multiple new restaurants that all earned rave reviews from the critics. One aspect she kept close at hand was that truly impressive food deserves impressive wine and that is something Anne-Sophie has always known and what led her to her recent new enterprise.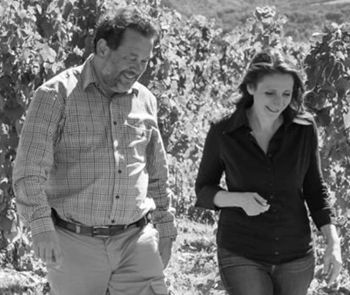 That is what brought her to work with Michel Chapoutier, highly esteemed winemaker whose wines are a personal favorite of ours. Chapoutier took over the family estate in 1990 and brought to it equal parts of rich tradition and a vision to make only the very best wines possible in the Rhone Valley. Add to that his personal love for food and constant assertions that "wine is to be married with food" and you have the makings of a team that is determined to make something truly impressive.
The wines being produced by Anne-Sophie Pic Et Michel Chapoutier beautifully represent the Rhone valley and each one is crafted to shine very bright when paired with food. Today, we are offering their Cotes du Rhone Rouge that we sampled after it being recommended to us highly. We were impressed and knew it was something we needed to share with our valued customers and friends.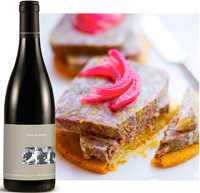 Anne-Sophie Pic Et Michel Chapoutier Cotes du Rhone Rouge 2016
A blend of Grenache and Syrah that offers extraordinary richness and complexity due to the diverse soils that the grapes come from. Fresh and vibrant from the first sip this wine offers lots of enjoyment with firm and silky tannins combined seamlessly with juicy red fruit.
Pair this with Anne-Sophie's personal recommendation for a completely sublime experience: See the recipe here.
Regular Price $13.99
Town & Center Case Special $134.30 ($11.19/Bottle) SAVE 20%
Cheers!
Jonathan Ryder,
Manager



* Wine & Spirit Education Trust Certified *
Town Center Wine & Spirits
Cape Cod's Most Trusted Wine Merchant
Location
4550 State Highway
North Eastham, MA 02651
(Next to the Royal Thai Restaurant in the Town Center Plaza)
Tel: 508 255 3660
Fax: 508 255 6736

Spring Hours

Mon-Sat: 9 a.m. to 9 p.m.

Sunday: 10 to 6 p.m.

We're open year round.
Closed only on

Thanksgiving and Christmas.