Terrific Sauvignon Blanc Under $9.00 AND Extra Special Craft Beer Offer
There is a lot to love about the Loire and that is obvious to anyone who enjoys stunning Sancerre. Over the last few years, the interest in Sauvignon Blanc in general throughout the entirety of the Loire has increased and many non-Sancerre Sauvignon Blancs are being thoroughly enjoyed (at a much lower price point we might add). One Loire producer that we have always looked to for such a great quality/value combo is Paul Buisse.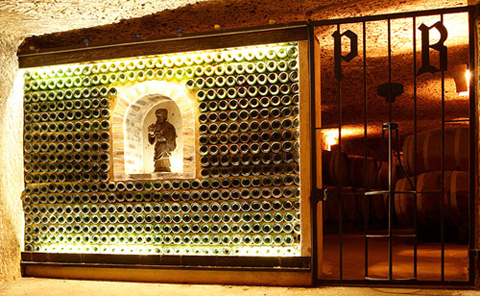 Paul Buisse is a family business that has been closely tied to the wine industry in France for over 100 years. As with most French wine producers, they started by focusing on table wine that could be enjoyed in larger quantities throughout France and beyond. In 1955, Jean Buisse shifted the focus of the estate into making higher quality wine and started buying additional plots of land with limestone rich soil, perfect for creating quality wines. The Touraine Appellation is one of these that Jean purchased and is where the family established their home. It would also be the future site of the outstanding Sauvignon Blanc we are looking at today.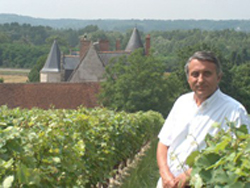 Fast forward a few years to the current owner, Paul Buisse [Pictured to the right], who started his life working as a chef but took over the family business in the 1980s. He took what his father had done one step farther as, during this time, the vast majority of wine drinkers were largely choosing appellation wines over bulk wine. One of the areas he focused on primarily for this was the Touraine appellation where he ensured that the vineyards achieved the classification of AOC (Appellation d'origine contrôlée).
This vineyard is now regarded by many as one of the best in the Touraine appellation. With rich clay-limestone soil on hillsides combined with a climate that is ideal for Sauvignon Blanc it is easy to see why. We have worked with this wine for a while and were surprised when a special offer came our way that we just had to jump at. We bought up the last of the 2015 vintage, a year that is regarded as amazing throughout all of France, and because of that we are able to offer it at a jaw-dropping price today!


Domaine Paul Buisse Sauvignon Blanc 2015
From vines averaging 25 years old this dry, 100% Sauvignon Blanc stems from vineyards that spread over 50 acres on the slopes of the River Cher. Fruit forward, floral and fresh, it offers great persistency on the palate. The 2015 season saw a cool spring with a dry summer ending in an almost perfect September that lasted through the harvest. Touraine Sauvignon is the perfect pairing for soft cheeses, salads and seafood.
Regular Price $14.99/bottle
Town Center Wine & Spirits Special Solid Case $8.99 SAVE 40%!!!
Join me Friday, between 1:00PM-4:00PM, to taste this wine for yourself!
P.S. - CRAFT BEER SPOTLIGHT
We are excited to announce the arrival of a very special Craft beer collaboration. Stone Brewing Company has always been a favorite of mine and when I joined Town Center I was delighted to find out that our Chris Roza, our beer manager, enjoyed them as well. What many people might not know, is that Chris has created an outstanding craft beer selection that outclasses most on Cape Cod; and now we are adding a very special addition.

Lost Abbey / Stone "Sticks N' Stones"
91 Points RateBeer.com
Stone Brewing Company has collaborated with Lost Abbey to create something quite unique that is both delicious and a definite collector's item. "Sticks N' Stones" is a Dark Imperial Pilsner unlike any we have had before and the reason lies behind the name. The beer is brewed in Berlin, Germany where Stone Brewing had set their sights to establish themselves for years, in addition to their California brewery. The name is part reference to the many naysayers that said achieving such a goal was not possible and also in reference to how it is partially aged with wooden chips in stone granite barrels. The result offers a depth unlike most Pilsners and an experience that is unique. Currently, they are only offered in 1.5L bottles. We only have a limited number of these so don't hesitate to pick up yours before they are gone!
Regular Price $67.95 1.5L
Cheers,
Jonathan Ryder
Manager




* Wine & Spirit Education Trust Certified *
Town Center Wine & Spirits
Cape Cod's Most Trusted Wine Merchant
Location
4550 State Highway
North Eastham, MA 02651
(Next to the Royal Thai Restaurant in the Town Center Plaza)
Tel: 508 255 3660
Fax: 508 255 6736

Summer Hours

Mon-Thurs: 9 a.m. to 9 p.m.

Fri-Sat: 9 a.m. to 10 p.m.

Sunday: 10 to 6 p.m.

We're open year round.
Closed only on

Thanksgiving and Christmas.