Table Wine Just Got Better and Less Expensive!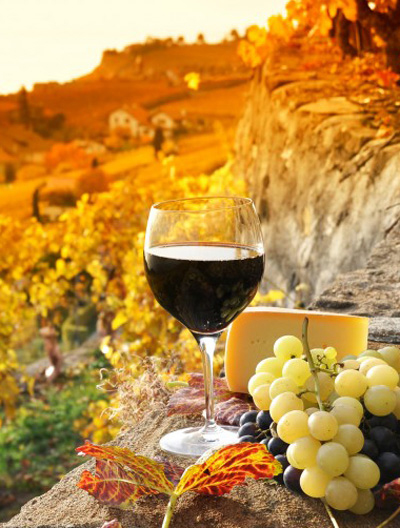 With Labor Day right around the corner and Fall quickly approaching, we have started looking for some impressive deals in the red wine department. Luckily, many of our distributors offer deals around this time and we have one that we know you will enjoy as it is a wine that we have already been carrying much to the delight of our customers!
Laurent Miquel's vineyards in Southern France have a rich history reaching back to the Roman era. The estate's original name was 'Cazal Viel', which originates from the Latin meaning "old house." The Roman Empire planted and cultivated the vineyards for many years. Much later, in the middle ages around 1202, Cazal Viel was given to the monks of Abbey de Fontcaude who continued maintaining the vines and producing wines that also grew the regions fame. The Miquel family took over the estate in 1791, but it was not until 1970 when they widely planted Syrah through their vineyards.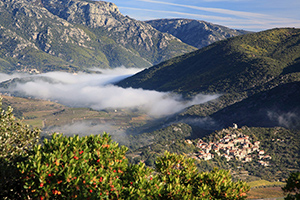 The wine we are looking at today comes from vineyards high in the Languedoc hills where Laurent, the current head of the estate and family, has utilized his family traditions combined with his own innovations to create wines that are an excellent representation of the area. To pay homage to his ancestors he named a special range of vineyards "Pere et Fils," which translates to Father and Son. Top all that off with the vineyards being maintained under Sustainable Agriculture practices and it makes for wines that are a true tribute to the past.
Now, this is all well and good and, as you might have guessed, we do love that our wines have history; however, what makes this such a special deal? Well, this wine is a classic blend of Syrah and Grenache that makes for a perfect red to enjoy as the weather cools down and at a price that puts it easily as an everyday wine.
We are going to go one step further and, on a solid case, will be discounting this wine 33%, bringing it down to under $8.00 a bottle! This special offer is only available while the last of this terrific 2015 vintage is left, so make sure to act now as this will likely be gone before September even arrives.


Laurent Miquel Pere et Fils Syrah-Grenache 2015
Only the best grapes of Syrah and Grenache are chosen for this wine through hand harvesting. The blend it primarily Syrah at 75% with the remaining 25% Grenache. The palate is smooth and reveals red fruit flavors that meld well with the areas typical mineral and earthy characteristics. Enjoy with tomato based pasta dishes, peppered steak or garlic sausages.
Regular Price $11.99/bottle
Town Center Wine & Spirits Special Solid or Mixed Case $95.98/12 pack ($7.99/bottle) SAVE 33%
Join me this Friday, between 1:00PM-4:00PM, as we taste this and other wines.

P.S.
We have started to put more focus on our whiskey selection from around the world and we have some special limited allocation ones that we can now obtain! J.R. Revelry Bourbon will be coming into the store tomorrow and we are happy to add it to our growing selection. It is subtle, complex and offers lots of beautiful flavors combined with fresh oak and a hint of smoke. At

$39.99

, this is an amazing Bourbon that is sure to impress.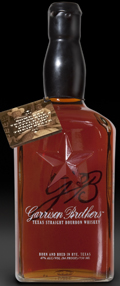 But wait, there's more… We also have been allocated a very small amount of Garrison Brothers Straight Bourbon 2016 vintage. This special producer is based in Texas and their 4 year old bourbons have been viewed as tasting on par with 23 year old ones crafted in Kentucky according to Jim Murray's Whiskey Bible who also gave it 96 Points and named it the Best American Micro Whiskey of the Year! It is also ranked as the 2nd best whiskey in USA Today currently among many other accolades and awards. At

$90.99

, this is a special and rare Bourbon for whiskey lovers that is sure to impress. [Subject to Email Confirmation].

Cheers,
Jonathan Ryder
Manager




* Wine & Spirit Education Trust Certified *
Town Center Wine & Spirits
Cape Cod's Most Trusted Wine Merchant
Location
4550 State Highway
North Eastham, MA 02651
(Next to the Royal Thai Restaurant in the Town Center Plaza)
Tel: 508 255 3660
Fax: 508 255 6736

Summer Hours

Mon-Thurs: 9 a.m. to 10 p.m.

Fri-Sat: 9 a.m. to 11 p.m.

Sunday: 10 to 6 p.m.

We're open year round.
Closed only on

Thanksgiving and Christmas.