Dare To Defy Drinking The Same Thing Tonight!
The wine we are looking at today is not just for heretics, in fact, the estate and region fully endorses everyone to enjoy their wines and even the occasional dog. Harley enjoyed this one so much that he could not bring himself to create the email this week. You would think that whole saying "hair of the dog that bit me" would do something to help him out in this situation...
Anyway, back to the main point, GREAT WINE! This one definitely fits the bill and is the perfect summer red to stock up on right away!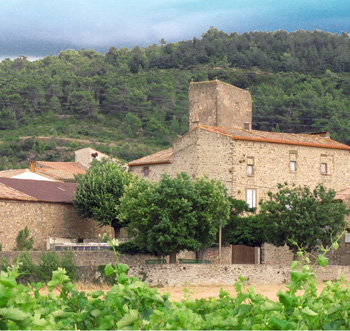 Chateau d'Oupia is one of the great family estates of France's Languedoc region with very old vines located on rocky hillsides. André Iché inherited this estate several decades back and has put in a whole lot of loving care to nurture and grow this estate into something to be very proud of. The wines he produced were often sold to negociants so that Iché could focus on making great quality wines.

Toward the end of the 20th century, a visiting Burgundian winemaker tasted the family wine and was so impressed that he practically insisted that André start marketing the wines himself. Let's just say, this was a very good idea. The wine was a hit with everyone who tried it, with praise flooding in from consumers and critics alike. Famed wine critic, Robert Parker, said "Château d'Oupia has produced the ideal bistro wine. Bravo to proprietor André Iché!" When Parker is giving his personal praise like this, you know someone is doing something right.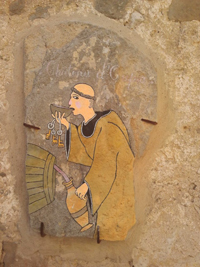 The cuvée name, "Les Hérétiques," commemorates the victims of the Cathars, a pacifist Christian group that were massacred in Minervois in 1208. History has its darker side, but if I ever have a wine to commemorate me I could not ask for a better one than this!

Les Heretiques also has another connection that I am imposing on it. Namely, the fact that it is 100% old vine Carignan, a grape that has long been considered ideal for blending, but inferior by itself. The Iché are indeed heretics in not buying into such a sentiment and made this wine from old vines and small yields producing an amazing result.
Thus the renaissance of Carignan has begun over the last 10 years, showing that sometimes it's good to go against the accepted norm!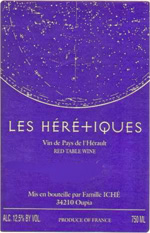 Famille Iche Chateau D'Oupia Les Heretiques 2015
A summer red wine if ever there was one. Les Hérétiques comes from the south of France and is unoaked and full of ripe berry flavors. It's made from 40+ year old Carignan vines. This is a bold, bright wine with clean flavors of cherries, spice and plums. The wine is noteworthy for the label alone, a celestial map of the night sky. This is the quintessential whenever/wherever, why not now, wine.

Regular Price $10.99
Town Center Solid Case Price $105.50 ($8.79/Bottle) SAVE 20%
Join me this Friday, between 1:00PM-4:00PM, to taste this wine and also Scarpetta Barbera del Monferrato 2014 (DOC) and Scarpetta Timido Spumante Brut Rose discounted at an amazing price!

Cheers!
Jonathan Ryder
Manager




* Wine & Spirit Education Trust Certified *
Town Center Wine & Spirits
Cape Cod's Most Trusted Wine Merchant
Location
4550 State Highway
North Eastham, MA 02651
(Next to the Royal Thai Restaurant in the Town Center Plaza)
Tel: 508 255 3660
Fax: 508 255 6736

Summer Hours

Mon-Thurs: 9 a.m. to 10 p.m.

Fri-Sat: 9 a.m. to 11 p.m.

Sunday: 10 to 6 p.m.

We're open year round.
Closed only on

Thanksgiving and Christmas.