Chardonnay Fans Act Quickly
Come on, admit it. You still enjoy Chardonnay. When it's made properly it can be absolutely delightful, even sublime.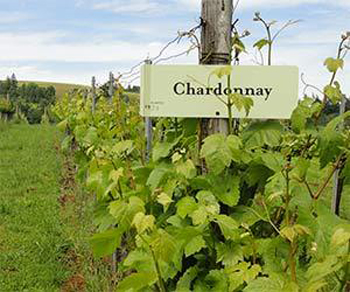 However, finding one of these properly made gems is another matter. Chardonnay is considered to be a neutral grape, so the winemaking style has everything to do with how it tastes in the glass. Various winemaking techniques will determine its profile, such as use of oak in aging, contact with lees and malolactic fermentation, amongst others.
Well, what if we managed to obtain a Chardonnay that was not only "made properly" but which Decanter Magazine gave a review so outrageous we picked up the phone to call the wholesaler the minute we read it?
"Always a gift at its moderate price"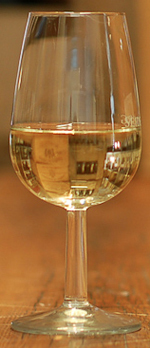 Decanter Magazine has compared today's offering to one of the rarest wines in the world, a Corton-Charlemagne, which typically sells for $100-$300/bottle. Yes, that's right, per bottle.
"Especially rich and seamless"
And yet, today's wine sells for under $20 every day of the year. Purchase a case and it's less than $16/bottle, if you can get your hands on one. This is a very limited release, brought into the state purely at our request.
"Wouldn't look out of place in Corton-Charlemagne"
Let's head over to Decanter Magazine, the most prestigious and well respected wine journal in the world, and we have the feeling you'll pick up the phone too!

Rustenberg Chardonnay 2015 - Stellenbosch, South Africa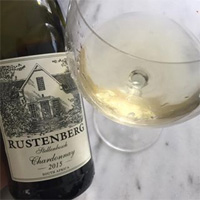 Decanter Magazine 95 points

"An impressive Stellenbosch Chardonnay that wouldn't look out of place in Corton-Charlemagne with its complex leesy character. A mosaic of smoke and flint adds considerable interest to this charming wine. Plush aromas of buttery lemons, biscuits and honeydew melon translate well onto the palate. This wine combines power with restraint, richness with acidity, due in part to expertly handled oak. The intensity is palpable, and the flavour and aroma characteristics last a lifetime in the mouth. Drinking Window 2017 - 2021." (Decanter Magazine)

Can you see why we jumped on this? If that's not enough, then check out these other heavyweights.

Vinous 91 points

"Fresh peach, ginger, quinine and nutty vanillin oak aromas are complicated by leesy nuances and aromatic esters. Plush flavors of stone and citrus fruits, marzipan and savory minerals convey an almost exotic ripeness. Boasts lovely glyceral smoothness without any sacrifice of energy or shape. Finishes tactile and long, with lingering stone fruits. Always a gift at its moderate price, this Chardonnay is especially rich and seamless in 2015." (Vinous)

Wine Advocate 90 points

"From purchased fruit, the 2015 Chardonnay is matured in 300-liter barrels with three liters of lees added to each (25% new oak). It has a classic, powerful, generous bouquet with tropical fruit (guava and dried pineapple) that manages to regain satisfactory freshness. The palate is fresh on the entry with crisp acidity, just a hint of lychee rounded off with a pleasant saline note right on the finish. This is a well-made Chardonnay to drink now and over the next 4-5 years." (Wine Advocate)

Regular Price $19.99

Special Town Center Price $15.99 SAVE 20%

As you can see, the jury is in on this wine and it's unanimous.
It's stunning.

The only problem is there is a very limited amount of it available. This offer has a very high sellout risk, so if you're interested we suggest you contact the store as soon as possible. We'll be taking orders on a first-come, first-served basis. Once we run out, this offer will too.

Rustenberg Chardonnay is well integrated, elegant and rich. We think you'll love its refinement and class. Close your eyes and you'll feel like you're in the hallowed vineyards of high end white Burgundy. At less than $16 this offer is a very special treat.

Enjoy!

Kevin, Leslie & Harley



* Wine & Spirit Education Trust Certified *
Town Center Wine & Spirits
Cape Cod's Most Trusted Wine Merchant
Location
4550 State Highway
North Eastham, MA 02651
(Next to the Royal Thai Restaurant in the Town Center Plaza)
Tel: 508 255 3660
Fax: 508 255 6736

Summer Hours

Mon-Thurs: 9 a.m. to 10 p.m.

Fri-Sat: 9 a.m. to 11 p.m.

Sunday: 10 to 6 p.m.

We're open year round.
Closed only on

Thanksgiving and Christmas.