Antinori: A Wine Decades in the Making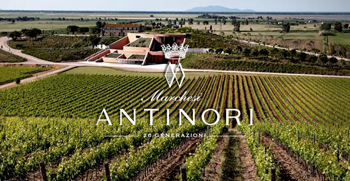 We are still thrilled with how well our Antinori event last Saturday went. Once more, we have to thank everyone who was able to attend and can't wait until our next event coming up in December (Stay tuned for details). In the meantime, we thought this would be a perfect chance to look at an Antinori wine that could not make the event. As we experienced this past Saturday, Antinori makes quality wines across the board both in Italy and California; however, we want to go back to the roots of Antinori and put a spotlight on their Toscana Rosso.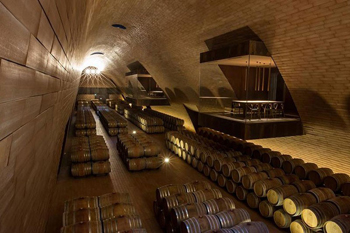 The Antinori name has been synonymous with quality wine in Italy for over six centuries and the Villa Antinori Rosso has represented that quality for decades. The wine was created in 1928 by Marquis Niccolò Antinori and was designed to be the first Chianti-style wine to last and improve over time. This was met with overwhelming support and enthusiasm from consumers. In 2001, Marquis' son, Piero, refined the wine and moved it into an IGT (Indicazione Geografica Tipica), a classification used to indicate a higher quality wine compared to others of the area. Piero achieved this by selecting the finest grapes grown in various Antinori proprietary estates in Tuscany.
Unlike many wines, the label has remained basically the same since 1928 and represents the quality the family has been known for since they started making wine. They make the kind of wines that we love recommending to customers and we think you will enjoy this one especially at our special price today!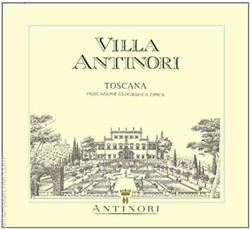 Marchesi Antinori Villa Antinori Rosso Toscana 2014 IGT (Tuscany, Italy)
This blend is mostly Sangiovese with small complementary percentages of Cabernet Sauvignon, Merlot, and Syrah. The 2014 vintage holds true to the original aims the 1928 vintage tried achieving by definitely being a wine that can improve with age. It boasts lots of red fruit with slight notes of vanilla and pepper due to the time the wine spends in oak barrels. The firm body is backed by velvety tannins that lend well to the lingering finish.
Regular Price $26.00
Special Town Center Case Price $19.00 SAVE 27%
Please join me this Friday, between 3:00PM-5:00PM, to taste this great wine from the legendary Antinori estates!
Wines like this and events like last Saturday are what make working in the wine industry truly enjoyable. We are looking forward to bringing you more events and great quality wine very soon, so keep checking your emails!
Cheers!
Jonathan Ryder,
Manager



* Wine & Spirit Education Trust Certified *
Town Center Wine & Spirits
Cape Cod's Most Trusted Wine Merchant
Location
4550 State Highway
North Eastham, MA 02651
(Next to the Royal Thai Restaurant in the Town Center Plaza)
Tel: 508 255 3660
Fax: 508 255 6736

Fall Hours

Mon-Thurs: 9 a.m. to 9 p.m.

Fri-Sat: 9 a.m. to 10 p.m.

Sunday: 10 to 6 p.m.

We're open year round.
Closed only on

Thanksgiving and Christmas.