A Hearty and Rich Red for Less Than $9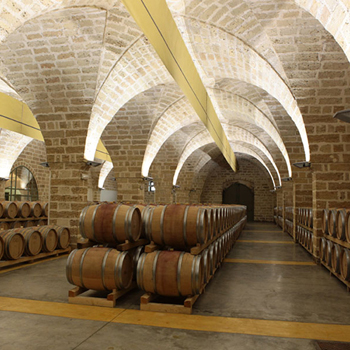 The Contrade wines are produced in the historic cellars of MASSERIA LI VELI with grapes from a small group of local farmers that are made according to the highest standards of quality. The Falvo Family started this project in 2015 to identify and raise awareness of the best indigenous grape varietals in this prolific and ancient region, making wines that express both the traditions and the elegance of Puglia.
The Salento region, also known as the heel of Italy, is situated in the southern part of Apulia (aka, Puglia), between the Ionic and Adriatic sea. This is a fertile land particularly well-suited for growing grapes due to the warm local climate and the winds that sweep the land from both the Adriatic and Ionian seas.
Here's what wine critics are saying about wines from Puglia:

"In truth, only a region like Puglia and few others are engineered for the inherent versatility necessary to make good on a promise for both value and quality."
- Monica Larner, The Wine Advocate
"The heel of the Italian boot is home to the Puglia region, a source of great olive oil, delicious seafood and, in recent years, increasingly high-quality wine."
- Alison Napjus, WineSpectator.com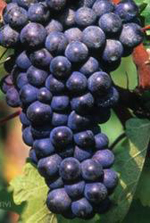 This brings our attention to the indigenous grape Negroamaro, one of the most representative red grapes of Salento. This grape is known for producing wines that are full-bodied, rich, elegant and with the typical soft tannins of the Italian "classics." The Contrade Negromaro has been one of our personal favorite summer reds for a few years now. Its versatility and elegance shine through with a variety of wines. It helps that it comes with a very reasonable price point that makes it easy to enjoy as you realise just how much value is in this often overlooked wine!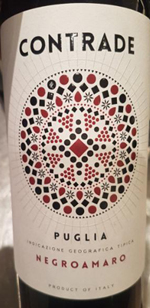 Masseri Li Veli Contrade Negroamaro 2015
87 Points Wine Advcoate
"From the Puglia IGT appellation, the easy-drinking Masseria Li Veli 2015 Negroamaro Contrade offers a broad and flat delivery of black fruit aromas. This wine prizes density and richness more than it does depth or nuance. Puglia is home to hearty and beefy red wines that wrap over the palate and get the job done (especially when paired with barbecued lamb). There is a spot of jammy cherry sweetness on the short finish. It's a great value option." (Wine Advocate)
Regular Price $10.99/Bottle
Town Center Wine & Spirits Mix and Match Case Special $105.48 ($8.79/Bottle) SAVE 20%
At less than $9.00 a bottle this quaffer is sure to
enhance any barbeque.




* Wine & Spirit Education Trust Certified *
Town Center Wine & Spirits
Cape Cod's Most Trusted Wine Merchant
Location
4550 State Highway
North Eastham, MA 02651
(Next to the Royal Thai Restaurant in the Town Center Plaza)
Tel: 508 255 3660
Fax: 508 255 6736

Summer Hours

Monday-Saturday
9:00 AM to 10:00 PM
Sunday
10:00 AM to 8:00 PM

We're open year round.
Closed only on

Thanksgiving and Christmas.