47 Fresh New Faces -- Go!
In addition to lots of April showers, this month boasted a bright and sunshiny event -- we curated 47 new wines and brought them into the store! That's a lot of fresh new faces adoring our shelves. Today we'll share just a few of these beauties for your enjoyment.
Press reply to this email to order your wine
or call the store at 508-255-3660.
During the covid pandemic please be advised you may enter the store, or call and prepay for curbside pick up daily before 5 pm, or arrange for free delivery (over $50) to Wellfleet, Eastham, Orleans, Brewster and Harwich Monday-Friday afternoons only.
The wines on our website have just been updated and should reflect all of our new wine selections.
Please visit http://towncenterwine.com/new_arrivals.php and either call us with your order or copy and paste the items you want into an email and we'll fill your orders as fast as possible.
Please be patient with us! Our staffing is still down by 50% and our hours are still reduced at this time.

Domaine Paul Autard Côtes du Rhône Rouge 2018 (Southern Rhône, France)

This delicious Côtes du Rhône is made from 70% Grenache, 20% Syrah and 10% Mourvedre. We love Grenache-dominant CdR and this one is about as friendly as it gets. We suggest you stock up on this wine because it really over delivers for its price and when you eventually take off your mask and invite people over you'll want this on hand. Domaine Paul Autard is a formidable Châteauneuf-du-Pape producer if that tells you something (hint, hint, younger vines).
"Friendly cherry and damson plum fruit is lined with light sandalwood and garrigue accents. Offers a silky, charming finish. Drink now. 3,500 cases made, 1,500 cases imported." (Wine Spectator)
Wine Spectator: 88 points
$15.99/bottle or $153.50/12 pack case ($12.79/bottle). At less than $13/bottle this wine is your new best friend.

Jean-Paul Brun Terres Dorees Morgon 2018 (Beaujolais, France)

Hard core wine geek alert! Cru Beaujolais is a category most wine professionals (and pro wanna be's) love. Today's wine is no slouch. It hasn't been sitting around watching Netflix marathons during covid. In fact, it's a very serious wine and only reads the New York Times.
"From vines in Bellevue, the 2018 Morgon wafts from the glass with aromas of red plums, mulberries, smoked meat and spices. On the palate, it's medium to full-bodied, fleshy and enveloping, with a rich, layered core of fruit, powdery tannins and lively acids. This comes warmly recommended." (Wine Advocate)
Wine Advocate: 92+ points
"Powerful, mineral-laced dark berry and cherry preserve aromas are complemented by hints of exotic spices, licorice and musky rhubarb. Supple and precise on the palate, offering intense blackcurrant, boysenberry and bitter cherry flavors that gain depth and turn sweeter on the back half. Shows excellent clarity and mineral lift on a very long, lively finish that's given shape and gentle grip by fine-grained tannins." (Josh Raynolds, Vinous)
Vinous: 93 points
$27.99/bottle or $268.70/12 pack case ($22.39/bottle).

Celler Cecilio Black Slate Gratallops Priorat 2018 (Priorat, Spain)

"The 2018 Black Slate Gratallops, a blend of Cariñena, Garnacha and Syrah, is part of the Black Slate series produced for American importer European Cellars. The varieties fermented separately with natural yeasts, and only 20% of the volume was put in oak barrels for 15 months. It has effervescent freshness and a mixture of red and black fruit with just a spicy twist and some peachy character. There is some rusticity on the palate along with earthy tannins, giving it the profile of a classical Priorat." (Wine Advocate)
Wine Advocate: 91 points
$22.99/bottle of $220.70/12 pack case ($18.39/bottle). At less than $20/bottle this high quality Priorat is a powerhouse. If you like big reds you should consider this bad boy.

The Fableist Pinot Noir 2018 (Central Coast, CA)

This winery just might have the coolest labels we've ever seen. Each of their wine labels is based on Aesop's fables. The Cabernet Sauvignon is already on our shelves and it's drinking great. This week we also have the Pinot Noir and Chardonnay.
"The Fableist Pinot Noir 2018 is a wine of excellent purity. This wine delivers this grape variety as everyone should. Its pure aromas and flavors of red fruit and mineral notes would pair well with lightly-grilled salmon fillets." (Wilfred Wong, wine.com)
Wilfred Wong: 92 points
$19.99/bottle or $191.90/12 pack case ($15.99/bottle).

The Fableist Chardonnay 2018 (Central Coast, CA)

Yes, this is a bigger style of California Chardonnay, yet it was raised in stainless steel and neutral oak, so there's that. This would be perfect with swordfish, scallops or a roasted chicken.
"The 2018 The Fableist 163 Chardonnay offers comforting aromas of honeydew melon, cantaloupe, and orange zest with hints of creme fraiche and lemon meringue on the palate. Inspired by The Bee and Jupiter." (Winery Notes)
$18.99/bottle or $182.30/12 pack case ($15.19/bottle).

Please press reply or call the store (508 255 3660) to order your wine.
During the covid-19 crisis, we are more than happy to offer curbside pick up if you call ahead up until 5 pm Monday-Friday, or free delivery over $50 to Wellfleet, Eastham, Orleans, Brewster and Harwich in the afternoon Monday-Friday.
You can also still enter the store.
Please stay safe and healthy!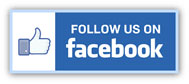 * Wine & Spirit Education Trust Certified *

Town Center Wine & Spirits
Cape Cod's Most Trusted Wine Merchant
Location
4550 State Highway
North Eastham, MA 02651
(Next to the Royal Thai Restaurant in the Town Center Plaza)
Tel: 508 255 3660
Fax: 508 255 6736

Covid-19 Hours

Mon: 10 a.m. to 6 p.m.

Tues-Fri: 9 a.m. to 9 p.m

Sat: 10 a.m. to 6 p.m. .

Sunday: 10 a.m. to 6 p.m.

We're open year round.
Closed only on Thanksgiving and Christmas.