The 12th Best Wine of the Year!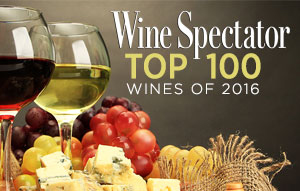 12th best might not sound like such a big deal until you think about it. Of the literally millions upon millions of different wines that are produced throughout the world this wine was chosen above all others to earn such distinction and notoriety that it will make it a wine to remember for years to come. So, the question now is , why wouldn't you want to try a wine of such quality and distinction?
When we discovered this gem we jumped at the chance to get some and managed to gain a small portion allocated to us. After looking into Albadia Retuerta further, we soon found out why they are making such amazing wines.
Their philosophy is based on winemaking by plot.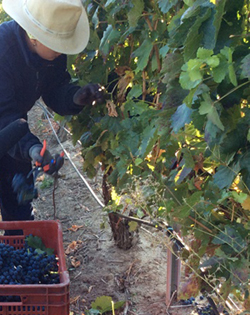 What that means is each terroir in their vineyards contains only one grape varietal that is selected to grow to its optimum potential based on the soil and climate of the area. This in-depth research and attention to detail creates wines that offer tremendous amount of enjoyment and make it easy to see why this estate is seen as producing some of Spain's top wines!



Of their wines the Seleccion Especial Sardon de Duero is their most well-known, even before being held as one of THE BEST wines in the world this year!
We have come to respect and revere Wine Spectator's Top 100 Wines of the Year and, due to it, we have come across some astounding wines. This year is no different and we look forward to sharing this and more with you soon!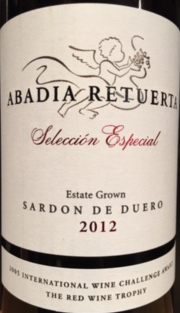 Abadia Retuerta Seleccion Especial Sardon de Duero 2012
Wine Spectator Top 100 Wines of the Year,
Rank #12
Wine Spectator: 93 points, Smart Buys
"A polished texture carries harmonious flavors of black cherry, cola, licorice and mineral in this focused red. Well-integrated tannins and balsamic acidity lend this a balanced structure. Reserved but deep. Drink now through 2022. 31,150 cases made."

But wait… there's more. Not just Wine Spectator
has taken a liking to this wine!
Wine Advocate 93 points
"The entry-level red and largest volume of Abadía Retuerta, the 2012 Selección Especial, is nothing like the initial oaky versions of it you might remember. This is produced as a blend of Tempranillo with 15% Cabernet Sauvignon and 10% Syrah from the 54 separate plots that they have identified in their 180 hectares of vineyards. This 2012 matured in French (60%) and American (40%) oak barrels for 14 months, a slightly shorter time than in previous vintages. The casks were one third new, one third second use and one third third use. This is the wine that has improved the most, and it's now a fine, elegant wine with restrained power, true to the place where it's born and the vintage when the grapes are harvested.
This is the highly recommended wine from the winery.
All grapes ripened properly in 2012 and the Cabernet feels very integrated; there are some spicy aromas intermixed with the wild berry aromas, developing some balsamic undertones, licorice and a little bit of toast. It is very subtle and nicely compact. The texture is very fine with dusty tannins, good acidity and freshness. It is long, balanced and supple, with power and elegance. The wine is approachable now and with stuffing to age. It is a great value and highly recommended."
Regular Price $33.99
Town Center Special Solid Case Price $27.19 SAVE 20%
With that kind of fanfare and at this price this is an excellent value, not to mention a piece of history. And yes, it would go nicely with a thick rib eye steak!
We will also have a bottle open this Friday, between 1:00PM-4:00PM for you to taste yourself!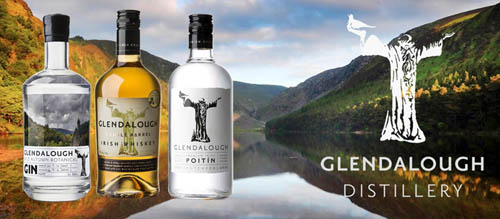 Also this Friday, join us between 4:00PM-6:00PM as the owner of Glendalough Distillery will be joining us to taste samples of his award winning Whiskey and Gin!
Cheers!
Jonathan Ryder
Manager



* Wine & Spirit Education Trust Certified *
Town Center Wine & Spirits
Cape Cod's Most Trusted Wine Merchant
Location
4550 State Highway
North Eastham, MA 02651
(Next to the Royal Thai Restaurant in the Town Center Plaza)
Tel: 508 255 3660
Fax: 508 255 6736

Summer Hours

Mon-Thurs: 9 a.m. to 10 p.m.

Fri-Sat: 9 a.m. to 11 p.m.

Sunday: 10 to 6 p.m.

We're open year round.
Closed only on

Thanksgiving and Christmas.