Three Italian Powerhouse Reds To Skyrocket Your Wine Cellar To The Moon and Back
Today we have three iconic and high scorning wines from Italy's most prized wine regions of Piedmont and Tuscany. What we find fascinating about these wines is that they have one thing in common.
They are seriously underpriced.
Punching way above their respective weights, these wines are legends in their lofty appellations. Let's start with the grape Nebbiolo which is the foundation of two of Italy's most iconic wines, Barolo and Barbaresco.
The price range for Barolo is really quite broad. Generally speaking it starts around $40/bottle at the low end and runs upwards of $500/bottle or more for single vineyard wine. If you're not a wine professional it can be extremely difficult to know whether you're getting great value for the money or whether you're paying way too much.
We have to admit we have an unusual relationship with Nebbiolo which we blame on one wine importer who shall remain nameless. One day many years ago this Italian importer walked into our office with three cases of Barolo and Barbaresco for us to evaluate.
Many of you know that Nebbiolo is a tannic wine which usually requires aging to soften and open up. These wines were just released, young as can be and very tightly wound. After evaluating about a dozen of them we could only think of one thing.
Wait. Stop. Please stop.
We didn't. By the end of the meeting our palates were so exhausted that a nail went into the coffin of Barolo and Barbaresco for years afterwards. Thankfully we now look back on that meeting and laugh. Early days!

Today's Barolo is drinking great right now, but it will definitely improve with a bit of aging. At less than $32/bottle after discount it's a great addition to your wine collection.
Massimo Rivetti Family Farm Barolo (DOCG) 2016 (Piedmont, Italy)

"The Massimo Rivetti 2016 Barolo is made with a selection of fruit from multiple sites. This vintage is subdued and restrained, offering subtle aromas of wild berry, crushed flower, candied orange peel, eucalyptus and crushed limestone. Despite that delicate approach to the nose, this Barolo is a lot more focused and determined on the palate. It offers a silky and linear mouthfeel with good length. Production is 5,000 bottles." (Wine Advocate)
Wine Advocate: 94 points
"Made with organically farmed grapes, this opens with aromas of rose petal, incense and leather. The structured palate offers red cherry, licorice and cinnamon alongside youthfully austere fine-grained tannins. Drink 2025–2032." (Wine Enthusiast)
Wine Enthusiast: 91 points
$39.99/bottle or $383.90/12 pack case ($31.99/bottle)

Barbaresco is in close league with Barolo and tends to be rather expensive. We can get today's offering to you at less than $28/bottle after discount! Wait, what?!? This wine is an under-the-radar smoking hot value we highly recommend for you Nebbiolo enthusiasts.
Fontanabianca Barbaresco (DOCG) 2017 (Piedmont, Italy)

"The Fontanabianca 2017 Barbaresco delivers terrific results at an approachable price. This production of 25,000 bottles offers a full bouquet of Nebbiolo typicity with the extra heft and exuberance of this warm vintage. The bouquet delivers all the headline aromas you might expect, with wild cherry, dried blueberry, spice, licorice and candied orange peel. You get silky but lasting tannins with polished fruit on the close. This wine gets better with each vintage I taste." (Wine Advocate)
Wine Advocate: 93+ points
"Ripe dark-skinned berry, pressed rose, new leather and eucalyptus aromas form the nose. Chewy and full of flavor, the taut palate shows concentrated black raspberry, mature Morello cherry and baking spice framed in fine-grained tannins. Drink 2021–2027." (Wine Enthusiast)
Wine Enthusiast: 93 points
$34.99/bottle or $335.90/12 pack case ($27.99/bottle)

Finally we have the big guns. It's no secret we're HUGE fans of Brunello di Montalcino which is Sangiovese-based nectar.
We debated about whether we should abscond with today's offering because there is only one case of this highly allocated wine in our possession. We can't get any more, not even a single bottle. Every case was pre-purchased before it arrived into the country.
Therefore, we're limiting the sale of this wine to one bottle per customer. Twelve of you will be very, very happy. Twelve of you might very well cry when you taste it. This wine represents the heart and soul of our professional existence. We encourage you to purchase a bottle before we change our minds over the weekend. This wine should easily sell for twice it's price. You can have one bottle for less than $48/bottle in a mixed case of wine. Sorry, just one.
Ciacci Piccolomini D'Aragona Brunello di Montalcino (DOCG) 2016 (Tuscany, Italy)

"Red-berry, wild-rose, crushed mint and dark-spice aromas are front and center on this fragrant red. The full-bodied palate is concentrated but also boasts finesse, offering layers of raspberry jam, smooth licorice and tobacco alongside a backbone of enveloping, velvety tannins. You'll also detect the warmth of alcohol but the succulent fruit stands up to it. Drink 2024–2036." (Wine Enthusiast)
Wine Enthusiast: 97 points
Wine Enthusiast: Cellar Selection
"The 2016 Brunello di Montalcino (with 56,000 bottles made) shows bold cherry, spice, crushed stone and balsam herb that come together in seamless fashion. This estate has honed a unique style that becomes a common theme traced to each new vintage. I'd describe it as delicate but also succulent with a rich and almost pulpy quality of fruit. The wine is fueled by the golden light that hits this part of Tuscany in those last hours of the day. Here is a wine that shows spirit of place." (Wine Advocate)
Wine Advocate: 95 points
"Lots of red and blue fruit to this, evolving into wet leaves, freshly turned soil and brewed tea. Light herbal notes. Sweet cherries, too. It's full bodied with silky, firm tannins. More minerality and tea notes on the finish. Elegant and driven. Drink after 2023." (James Suckling)
James Suckling: 95 points
"The 2016 Brunello di Montalcino from Ciacci Piccolomini d'Aragona places savory herbs, exotic spice and earth tones above ripeness of fruit. It's decidedly dark and brooding on the nose, lifted by hints of fresh-picked mint and sage. There are depths of velvety textures in the mouth, offset by a tactile mix of tart wild berries, minerals and zesty acidity which adds vibrancy in spite of the tannic heft and primary intensity found here. The 2016 finishes with a monolithic feel, still wound up tightly in its youthful state but also promising many years of positive evolution in our cellars. This is gorgeous and a great value for age-worthy Brunello." (Vinous)
Vinous: 93 points
$59.99/bottle or $47.99/bottle in a mixed case of wine. Limit of one bottle per customer.
Ciao!

Press reply to order your wine or call the store, 508 255 3660.
During the covid crisis you may enter the store if you're wearing a mask, or you can call in advance for curbside pick up until 5 pm, or you can place an order for "no contact" free delivery if it's over $50 and you live in Wellfleet, Eastham, Orleans, Brewster or Harwich.
Deliveries are made Monday through Friday afternoons only.
Please be advised we have waived our delivery fees during the covid crisis for the above mentioned towns.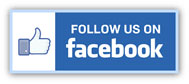 * Wine & Spirit Education Trust Certified *

Town Center Wine & Spirits
Cape Cod's Most Trusted Wine Merchant
Location
4550 State Highway
North Eastham, MA 02651
(Next to the Royal Thai Restaurant in the Town Center Plaza)
Tel: 508 255 3660
Fax: 508 255 6736

Spring Hours

Mon-Sat: 9 a.m. to 9 p.m.

Sunday: 10 a.m. to 6 p.m.

We're open year round.
Closed only on Thanksgiving and Christmas.