Wine Buyer's Guide: Upper Loire Valley - Sancerre and More
The Upper (centre or central) Loire is the further east of the three sections of the Loire Valley and it's the spiritual home of Sauvignon Blanc. It's here where Loire Valley's two most famous vinous ambassadors, Sancerre and Pouilly-Fumé, reside in all their glory.
Quiz Time: Why is the Upper Loire called the Centre? (1) because it's the center of the Loire Valley, (2) because it's near the center of France, or (3) because the appellation is round in shape.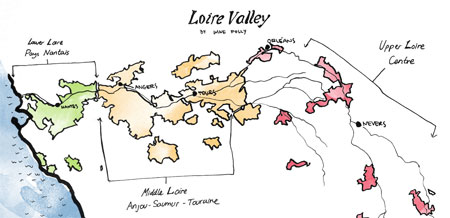 If you guessed #2 you would be correct. So let's start with the big guns, the one and only world-renowned and highly esteemed Sancerre. Most people know Sancerre is a benchmark appellation for Sauvignon Blanc, yet few are familiar with the beautiful reds and rosés from this region which are made from the red grape variety Pinot Noir.
Even people who don't generally enjoy Sauvignon Blanc love Sancerre and with good reason. It's elegant, complex and mineral-driven with racy acidity. White Sancerres are blessed with naturally high acidity, chalky minerality, and a refreshing zippiness due to the soil structure and climate which makes them perfect pairings for Cape Cod seafood. Citrus and gooseberry flavors are dominant.
Wait, what? While gooseberries are common in England they aren't as popular or familiar in America, never mind Cape Cod. Gooseberry jam is a staple at high tea in English tea rooms, served with clotted cream and scones. Oooohhh, it's so very good. Gooseberries have naturally high acidity which can make them tart (especially when picked green), along with grassy elements. Some varieties become sweeter and more reddish in color when they ripen and are more akin to a mild grape when fully ripe. Gooseberries are closely related to the currant family, and as such require a permit in Massachusetts to grow so they don't spread a disease affecting white pine trees. They are even banned in some towns.
True story. Once upon a time Kevin and a friend of ours who worked for a famous wine importer were discussing Sancerre and the subject of oysters came up. Kevin mentioned how a friend of his let him share some oyster bags on his grant in Eastham. "If I bring you some of the most amazing single vineyard Sancerre in the world, can we go out on the bay and eat some freshly shucked oysters?" The rest is history. It was one of the best days of his life! Sancerre and oysters are pretty much perfect together, even if they aren't expensive single vineyard wines!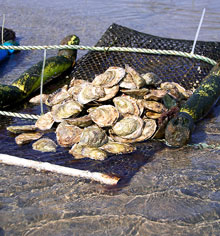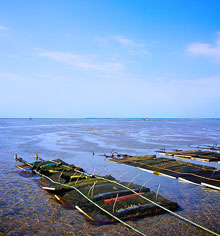 So let's talk about white Sancerres first, starting at the entry level appellation level which averages $20-30/bottle, all the way up to single vineyard Sancerre which averages $28-40/bottle. We stock all of these expressions of Sancerre in the store on a year-round basis, along with red and rosé versions so let's have a peek.
J. de Villebois Sancerre 2018

An entry level Sancerre, this wine is an elegantly crafted white wine whose grapes are grown on the slopes of clay and limestone marl and flints. It has an intense bouquet and flavorful palate, bursting with ripe white fruit flavors and grassy notes. There is a subtle elegance to this wine that makes it irresistible.
$27.99/bottle or $268.70/12 pack case ($22.39/bottle) with our 20% case discount.

Hippolyte Reverdy Sancerre 2018

This is another entry level Sancerre from a benchmark producer. It's a classic wine with bright acidity and buoyancy, along with citrus, gooseberry and grassy notes. Grown on Kimmeridgian chalk, this wine is bright, delicate and, let's face it, downright stunning.
$29.99/bottle or $287.90/12 pack case ($23.99/bottle) with our 20% case discount. At less than $24/bottle this wine is very inviting indeed!

Claude Riffault Les Chasseignes Sancerre 2017

Locations called "Les Chasseignes" are common in Sancerre. This local name designates caillottes soil (shallow limestone soil and subsoil containing overlapping stones). Released in late spring along with Les Boucauds (terres blanches), Les Chasseignes shows the nervier style of wine typical from this distinct terroir.
$36.99/bottle or $355.10/12 pack case ($29.59/bottle) with our 20% case discount. This is a very serious wine that is well priced given its exceptional quality.

Domaine Vacheron Sancerre 2018

Widely regarded as one of Sancerre's greatest estates, this wine has a general Sancerre appellation, but it's so, so much more than this and its price reflects it. This wine is a vibrant, 100% organic/biodynamic Sauvignon Blanc from a mix of flint and chalk soils in the heart of Sancerre. Aromas suggest grapefruit zest and gunflint; in the mouth, the wine is pure and fresh, with plenty of mineral energy and citrus-inspired flavors. This is classic Sancerre and it's one of our all-time favorites from a legendary producer.
$39.99/bottle or $383.90/12 pack case ($31.99/bottle) after our 20% case discount.

Alphonse Mellot La Moussiere Sancerre 2018

Moving up the appellation ladder, we feature the *stunning* Alphonse Mellot La Moussiere Sancerre. The exceptional quality of this single vineyard Sancerre has led it to be officially classified as a unique category within Sancerre. This exceptional wine is produced from one single vineyard over thirty hectares. Why it's not more expensive is beyond us, so you might as well enjoy it while you can at this price!
$29.99/bottle or $287.90/12 pack case ($23.99/bottle) with our 20% case discount.

Red and rosé Sancerres are made from Pinot Noir and we have two classic ones from one of Sancerre's finest producers.
Hippolyte Reverdy Sancerre Rouge 2016

Hippolyte Reverdy's family has been making wine in the village of Verdigny, a commune of Sancerre in the eastern Loire, for many generations -- perhaps as far back as the year 1600. This wine is 100% Pinot Noir from a mere 7.5 acres of vines with an average age of 30 years. Imported by Kermit Lynch.
$31.99/bottle or $307.10/12 pack case ($25.59/bottle) with our 20% case discount.

Hippolyte Reverdy Sancerre Rose 2018

"Incisive, mineral-accented red berry and pink grapefruit aromas are complemented by a sexy floral nuance that gains power as the wine opens up. Juicy and energetic on the palate, offering sharply delineated strawberry, tangerine and succulent herb flavors, and showing suave, seamless texture. Concentrated yet lithe, delivering nervy closing thrust and resonating floral and mineral notes." (Josh Raynolds, Vinous)
Vinous: 92 points
$29.99/bottle or $287.90/12 pack case ($23.99/bottle) with our 20% case discount.

Pouilly-Fumé, which is made from the Sauvignon Blanc grape exclusively (so there are no reds or rosés allowed here), should not be confused with Pouilly-Fuissé which is grown in Burgundy and made with Chardonnay. Talk about a classic beginner level wine examination question!
Sauvignon Blanc in Pouilly-Fumé can have a slightly smoky quality to it which is derived from the silex soils (fumé = smoke). These are wonderful expressions of Sauvignon Blanc which can be more dense, full-bodied and potent. They also tend to be pricier versions of Loire Valley Sauvignon Blanc. As of this writing there are only 18 producers of Pouilly-Fumé imported into Massachusetts, and we're in between vintages so please keep an eye out for email offers on this appellation in the coming months.
Menetou-Salon produces both white and red wines. The white wines are made from Sauvignon Blanc and the reds and rosés are made from Pinot Noir. These tend to be richer in style for this region and less expensive, so this is a good appellation to discover value for money.

J. de Villebois Menetou-Salon Blanc 2017

Located on the left bank of the Loire river, below the vineyards of Sancerre, Menetou Salon is the smallest appellation and therefore, lesser known. However, it produces great wines which are rounder and richer in flavor than its well known neighbors Sancerre and Pouilly-Fumé. Menetou-Salon has an intense nose of exotic fruit flavors, peach and wild flowers with a soft yet refreshing palate.
$23.99/bottle or $230.30/12 pack case ($19.19/bottle) with our 20% case discount. This one's a winner!
Quincy is a largely unknown appellation in the United States, but it's an excellent source of value-driven yet serious Sauvignon Blanc. The wines here can be less delicate with sharper acidity, but not always, as is the case with our Quincy below.

Phillipe Portier Quincy 2017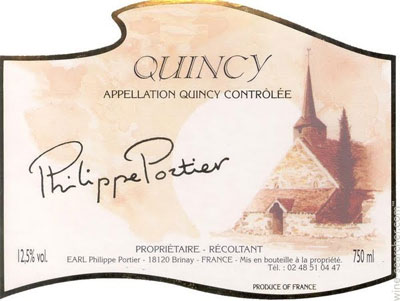 Philippe Portier has become a leading force in the Quincy appellation, farming 18 out of its total 270 hectares. Quincy is a haven for Sauvignon Blanc, offering a unique expression of the grape with its proximity to Sancerre. The finished wine is both stony and creamy, vibrant with notes of dried garden herbs and subtle citrus fruits.
$21.99/bottle or $211.10/12 pack case ($17.59/bottle) with our 20% case discount.
Reuilly is the final wine appellation we're going to cover in our in-depth feature of the Upper Loire Valley. Here Sauvignon Blanc is made with crisp and refreshing acidity and minerality and Pinot Noir is used to make reds and rosés. As with the two "Pouilly's", Reuilly should not be confused with Rully in Burgundy which is made from Chardonnay.

Domaine de Reuilly Pinot Noir 2017

Reuilly, in the eastern Loire just west of Sancerre, is experiencing a renaissance, moving far beyond its former status as the "poor man's Sancerre." The soils here are rich, resting on the prized Kimmeridgian limestone, a geological chain that connects the Loire Valley with Chablis. These minerals are without equal for producing some of the most beautiful whites in France. This wine is 100% Pinot Noir from 10 acres of vineyard farmed organically. Imported by Kermit Lynch.
$21.99/bottle or $211.10/12 pack case ($17.59/bottle) with our 20% discount.
That's it for the Loire Valley. We hope you have enjoyed our three-part series on this fascianting wine region. Next week we'll be announcing our annual Red Dot Sale which will run through the month of February and then we'll be back to our wine educational series.

© 2020. Plumb Cottage Productions.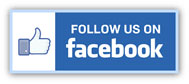 * Wine & Spirit Education Trust Certified *

Town Center Wine & Spirits
Cape Cod's Most Trusted Wine Merchant
Location
4550 State Highway
North Eastham, MA 02651
(Next to the Royal Thai Restaurant in the Town Center Plaza)
Tel: 508 255 3660
Fax: 508 255 6736

Winter Hours

Mon-Sat: 9 a.m. to 9 p.m.

Sunday: 10 a.m. to 6 p.m.

We're open year round.
Closed only on Thanksgiving and Christmas.