VIP Offer: An Italian Legend In A
Remarkable Vintage
Today we have a VIP offer on one of our favorite wines of all time. This is a wine which was awarded a perfect score of 100 points by both the Wine Advocate and the Wine Enthusiast Magazine in recent history. Even if you don't put much stock in the 100 point wine scoring system in general, it's rare and unusual to receive a perfect 100 point score.

Our wine today is none other than Casanova di Neri Tenuta Nuova Brunello di Montalcino 2015 and it's nothing short of absolutely STUNNING and EXCEPTIONAL and what's more, it can always be found in our private cellar. When we've opened this wine for company it has always stopped our guests in their tracks.
"Tremendous sophistication"
Tenuta Nuova, meaning "New Farm," was literally a groundbreaking project by Casanova di Neri to develop an area in the Brunello di Montalcino denomination which had not been planted with Sangiovese before. The ridge, covered with Mediterranean shrubs, was originally owned by a shepherd, but proved to be too rocky for good grazing.
The Neri's, however, saw great promise for vineyards. They planted the Le Cetine vineyard with vines cut from the winery's exceptional Cerretalto vineyard, and implemented the highest standards of viticulture in the vineyards. Ultimately, the Neri's faith in the area has been validated by the exceptional quality of the Tenuta Nuova Brunello.
"A bit of an iron fist in a velvet glove - but much more velvet glove than iron fist."
The 2015 vintage in Brunello di Montalcino was exceptional and this is reflected in our 99 point wine today. The press on this wine accurately reflects its remarkable quality and we couldn't agree more with the show stopping reviews.
"The purity of fruit in this wine really strikes you with black cherries, combined with sage, lavender and rosemary. Extremely aromatic. Full-bodied, yet so tight and polished with incredible tannin structure that gives the wine an endless mouth feel of caressing tannins, acidity and fruit. There's a fabulous saltiness and oyster-shell undertone to the fruit. Unique. Drinkable already, but this year there's the structure to last decades." (James Suckling)
James Suckling: 99 points
"Blackberry, plum and summer cherry are slowly folded into lasting flavors of spice, leather and beautiful balsam or medical herb. These are always a distinctive signature of this estate. The aromas flow with seamless transitions, and that fluid and ever-changing nature of the bouquet is what helps to build intensity and staying power." (Wine Advocate)
Wine Advocate: 98+ points
"Tenuta Nuova has been produced since 1993. It represents Casanova di Neri's 'newer' vineyard of Le Cetine in the southern reaches of Montalcino which boasts stony galestro soils. This manages the warmth and ripeness of the vintage with tremendous sophistication. Balsamic herbs, Mediterranean shrub, juniper and crushed stone overlay layers of focused, luscious currants and black cherries. A bit of an iron fist in a velvet glove - but much more velvet glove than iron fist. Finishes long and invigoratingly salty." (Decanter Magazine)
Decanter Magazine: 97 points
"The 2015 Brunello di Montalcino Tenuta Nuova was quite restrained at first, requiring time in the glass to fully blossom, as subtle red berry fruits slowly gain volume and are then complemented by sweet red florals with hints of exotic spice, peppery herbs, and dusty minerals. On the palate, silky textures flood the senses with rich red berry fruits and sweet herbal tones, leaving hints of savory spice and minerals in their wake. The finish is long and unexpectedly fresh, showing the first hints of round tannins under a top note of sweet cherry, plum and a hint of black tea. There is so much going on here, yet it is all densely wrapped up in its youthful state." (Vinous)
Vinous: 96 points
Phew. That's some praise indeed.
This wine deserves to be in your wine cellar (as it always is in ours). $134.99/bottle or $647.94/6 pack case ($107.99/bottle).

Please press reply to order your wine and we'll confirm your purchase as soon as possible. While we are not placing a limit on the amount of cases you can purchase, there is a limited supply in the state of this glorious legend so we suggest Italian wine lovers jump on this offer. We certainly did!
All orders will be filled on a first-come, first-served basis.
Ciao!

Press reply to order your wine or call the store, 508 255 3660.
During the covid crisis you may enter the store if you're wearing a mask, or you can call in advance for curbside pick up until 5 pm, or you can place an order for "no contact" free delivery if it's over $50 and you live in Wellfleet, Eastham, Orleans, Brewster or Harwich.
Deliveries are made Monday through Friday afternoons only.
Please be advised we have waived our delivery fees during the covid crisis for the above mentioned towns.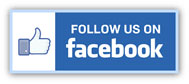 * Wine & Spirit Education Trust Certified *

Town Center Wine & Spirits
Cape Cod's Most Trusted Wine Merchant
Location
4550 State Highway
North Eastham, MA 02651
(Next to the Royal Thai Restaurant in the Town Center Plaza)
Tel: 508 255 3660
Fax: 508 255 6736

Summer Hours

Mon-Wed: 9 a.m. to 9 p.m.

Thurs-Sat: 9 a.m. to 10 p.m.

Sunday: 10 a.m. to 8 p.m.

We're open year round.
Closed only on Thanksgiving and Christmas.