Terredora di Paolo: A Name You Can Always Trust
Terredora di Paolo is one of the most well respected wineries in all of Italy. In fact, we would go so far as to say:
Terredora is a name you can always trust.
Every single wine. Every single time.
The Terredora estate is the product of a split between brothers Antonio and Walter Mastroberardino (Antonio settled on the brand name of Mastroberardino, while Walter was given the magnificent family vineyards). Walter Mastroberardino started bottling under the Terradora name in 1994.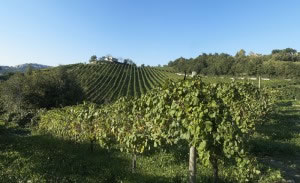 Terredora di Paolo Vineyards
"Terredora, owned by Walter Mastroberardino and his sons, recently split from the rest of the family, taking with them some of the best vineyards in Irpinia. Their cellar is likewise an enviable asset." (Daniele Cernilli and Marco Sabellico, "The New Italy")
"Terredora, the complete antithesis of all smoke and no fire, won a raft of glasses and value-for-the-money stars." (Gambero Rosso: Italian Wines)
It's rare that we carry an entire range of wines from one single winery. There isn't usually enough consistency across grape varietals and vintages to warrant it. Plus we're not a big warehouse stocking up on every wine under the sun. We're a small, family-owned, independent wine shop filled with passion for quality wine.
Terredora is the exception to the rule.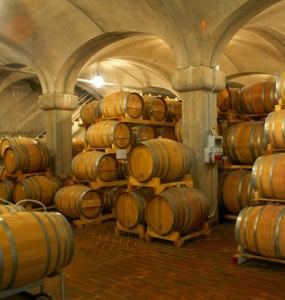 Terredora di Paolo Winery
For the first time ever, we will be carrying nearly all of the Terredora di Paolo wines, all at significant price reductions for the first time. In addition to Coda di Volpe, look for their other beautiful whites: Falanghina (90 points), Fiano di Avellino (90 points), and Greco di Tufo (91 points); for rose the Rosanoave Rosato (90 points); and for reds the Taurasi (94 points) and the Aglianico (90 points). Please note: the reds are not due into our store for another few weeks.
Terredora Coda di Volpe 2009 (IGT)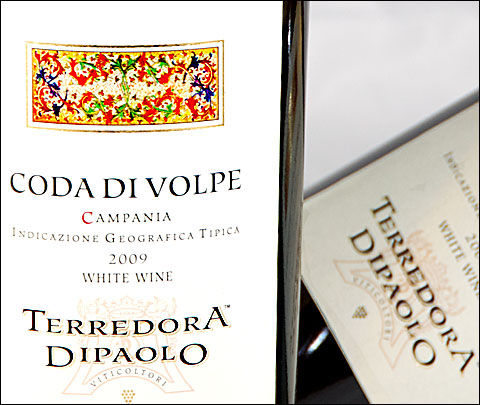 Coda di Volpe (or cauda vulpium) means tail of the fox, so named by Pliny to describe the elongated shape of the grape clusters.
This lovely white wine is pale lemon in color. It has aromas of rich fruit and flowers which fill the glass, while the palate has tones of citrus fruits and quince. This wine is fantastic with fresh pasta, summer salads, and light dishes.
"The 2009 Coda di Volpe reveals layers of subtle, mineral-infused fruit in a medium-bodied style that nevertheless capture the generosity of the vintage. Subtle notes of ash and earthiness inform the long finish.
These new releases from Terredora are among the most impressive I tasted. From top to bottom these are serious wines readers will not want to miss. The 2009 whites, all of which are aged in steel, reflect the rich, generous style of the vintage, while the 2004 Taurasis are simply off the charts." (Wine Advocate)
Wine Advocate: 90 points
"This delicate, easygoing wine sees only stainless steel but spends three months on its lees for more textural richness. I'm a big fan of Coda di Volpe, which I think is a grossly underrated variety and is often much better than the more famous but overrated Falanghina; this example is a great way to learn about this little-known but flavorful, charming variety." (Stephen Tanzer's International Wine Cellar)
International Wine Cellar: 88 points
Regularly $16.99, now featured at $14.99 per bottle ($143.90/12 pack case or $11.99/bottle) or just $11.99/bottle in a mixed case of wine.
A truly stunning value
The cuisine in Campania is all about what the Italians call "materia prima" which means raw materials. What matters most is the quality of the ingredients themselves. When you are thinking about pairing Coda di Volpe (or any white from Terredora) recall that Campania is the land of mozzarella di bufala, San Marzano tomatoes, pizza, lemons, oranges, eggplant, chestnuts, hazelnuts, and almonds. The options are tasty and quite endless.
P.S.
Purchase one bottle each of the four Terradora di Paolo white wines and receive 20% off all four bottles: Coda di Volpe (90 points), Falanghina (90 points), Fiano di Avellino (90 points), and Greco di Tufo (91 points). No case purchase required.
P.P.S.
In the last week we've received dozens of brand new wines, too numerous to mention in detail. Have a look around the store and you'll find some exciting new releases!

* Wine & Spirit Education Trust Certified *