Secret Summer Sale: A Mind-Boggling Value!
Today we have an entirely new SECRET summer sale to offer you.
A sale so secret it's whispered ONLY to the ears of our special wine club members!
You see, we do truly value and cherish your enthusiasm and excitement about wine. As wine club members, we know you understand our passion and commitment to finding the finest wines on the planet. In other words, you get us.
So, we want to show our appreciation to you and your family in a BIG, BIG way.
Starting today through Wednesday, July 13, we are offering a SECRET summer sale to our wine club members on one of the most delicious wines to ever pass your lips on a hot summer's day.
This is a one-time only sale with a whopping savings of 25%.
Novellum Chardonnay 2010
(Vin De Pays Des Côtes Catalanes, France)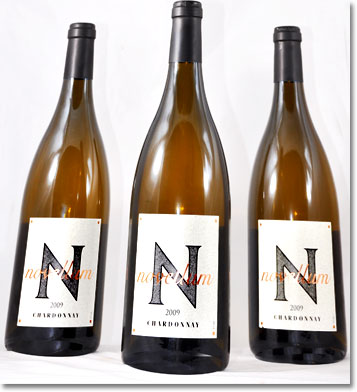 Novellum is a custom cuvee of Chardonnay grown and made by Jean Marc and Eliane Lafage for Eric Solomon. Year after year, Novellum Chardonnay is lauded as being one of the best Chardonnay values on the United States market.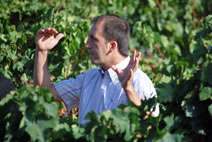 Jean Marc Lafage, Winemaker
Now, we wouldn't just present any old Chardonnay to you. This one is really different. First of all, it's mostly unoaked and therefore the wine is bright with lots of clean fruit. Second, it is aged for three months on the lees of Viognier (we don't get to say this every day!). The result is a wine with complexity which would normally command twice the price.
Robert Parker's Wine Advocate has this to say:
"Lafage's 2010 Novellum Chardonnay - one third barrel-fermented, and grown on cobbled and alluvial soils near the Mediterranean east of Perpignan - has, he relates, become a best-seller in Japan, Germany, and Canada as well as in the U.S.
Nearly over-ripe apple and musk melon on the nose and a generously juicy, succulently sappy, lees-enriched, creamy yet somehow at the same time tart-edged palate are tinged with brown spices and hazelnut. The combination here of creaminess with refreshment and levity illustrates a virtue more usually associated with Pinot Blanc. This will prove delightfully versatile over the next 12-18 months.
My lengthy recent visit with Jean-Marc and Eliane Salinas-Lafage found them both up to their old, often amazing tricks rendering wines of MIND-BOGGLING VALUE, as well as full of promising new ideas and cuvees." (Wine Advocate)
Wine Advocate: 89 points
The only reason to skip this wine is if you insist on making an anti-Chardonnay or big-spending statement. Otherwise, we advise you to stock up and beat the summer's heat.
Novellum Chardonnay is $12.99 every day. This week we are offering this tasty wine to you on a secret sale for just $9.75/bottle or $117.00/12 pack case. That's a special savings of 25% on every bottle you purchase.
At less than $10/bottle this is the PERFECT wine to serve summer's ubiquitous and ever-present company. Plus it's a great way to beat the heat.
P.S.
Don't miss your only chance to save big on this delicious wine. Our secret summer sale ends one week from today (returning to $12.99 at 9 am on Thursday, July 14).
P.P.S.
Purchase one solid case of Novellum Chardonnay and receive a FREE Town Center Wine & Spirits/Cape Cod Beer pint glass for those hazy, humid days when a beer makes darned good sense (we get asked this question a lot, and yes, we wine people are occasionally known to drink a beer when it's baking hot outside).
P.P.P.S.
Speaking of beer, in case you are so inclined, we have a new microbrew section toward the back of the store. Here you'll find some of the coolest microbrews in the United States presented to you by our most awesome Beer Manager Brion Reichers.

* Wine & Spirit Education Trust Certified *