A "Shockingly Good" White Returns!
It's back!!! So many of you fell in love with this wine and then it disappeared abruptly. As is usually the case, a restaurant group gobbled up all of the inventory in the state in one fell swoop. Since we discovered the wine before them, we were offered first crack at this delicious white wine's return.
As you may recall:
On the southern edge of the Rhône Valley near the ancient city of Nimes the legendary mistral winds of Provence sweep over the vines and out to the Mediterranean Sea. The Latin name for these north-northwest winds is CERCIUS – the defining feature for partners Michel Gassier, oenologist Philippe Cambie, and importer Eric Solomon who recently launched these two new wines.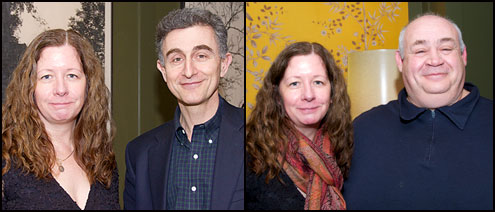 Leslie with Michel Gassier and Phillppe Cambie
This new white wine is most unusual. We've never seen a blend quite like this one before, and certainly not one emerging from the Southern Rhône. This gutsy white wine combines the richness and fullness of Grenache Blanc with a smaller amount of the aromatic and crisp Sauvignon Blanc. It is unoaked, which allows the freshness of the wine to soar.
We think it's a great deal and a fantastic white for the hot days of July.
Michel Gassier Cercius Cotes du Rhone Blanc 2009 (Southern Rhone, France)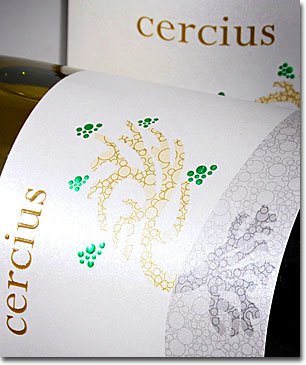 "The SHOCKINGLY GOOD white wines include the 2009 Cercius Blanc, a blend of 70% Grenache Blanc and 30% Sauvignon Blanc, all aged in concrete prior to bottling. Light straw-colored with a greenish hue, it exhibits attractive freshness along with plenty of melony fruit intermixed with honeyed citrus, white currants, and flowers.
Medium-bodied and long, with some underlying minerality intertwined with its delightful fruit character, it should provide plenty of pleasure over the next 12-18 months." (Wine Advocate)
Wine Advocate: 90 points
$14.99/bottle or just $143.90/12 pack case ($11.99/bottle) or just $11.99/bottle in a mixed case of wine.
You may very well enjoy Gassier's big sister wine too, which only arrived in the last few weeks.
Michel Gassier Nostre Pais Costieres di Nimes Blanc 2009 (Costieres di Nimes, France)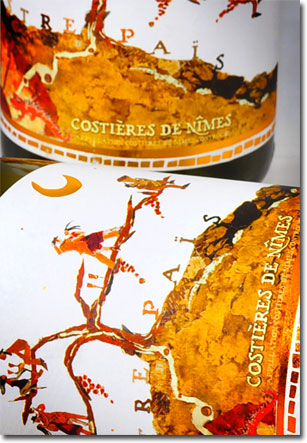 "Even more serious is the 2009 Nostre Pais (80% Grenache Blanc, 10% Viognier, and 10% Roussanne), a more honeyed, richer, fuller-bodied effort with plenty of texture as well as beautifully pure notes of quince, white currants, flowers, and an unmistakable minerality. Half of the wine is barrel fermented and the other half is aged in concrete. This fresh, textured beauty exhibits structure, purity, and length.

These are three terrific bargains from one of the top producers in the Costieres de Nimes, Michel Gassier, who works with renowned southern Rhone and Languedoc-Roussillon consultant, Philippe Cambie." (Robert Parker, Wine Advocate)
Wine Advocate: 91 points
$18.99/bottle or $182.30/12 pack case ($15.19/bottle) or just $15.19/bottle in a mixed case of wine.
P.S.
This week only, you can try both wines at a great price. Purchase 1 bottle of each wine and receive 20% off your purchase.
P.P.S.
We have special extended holiday hours this Sunday. We will be open from Noon to 10 pm.
Happy 4th of July!!!

* Wine & Spirit Education Trust Certified *