Hi Y'All,

I know it's been a while, but I've had my paws full warming up to having a new puppy in the house. If you think it's bitterly cold outside, it's nothing compared to the way I felt when the little princess first came home. She may be cute and bouncy, but she's also completely crazy!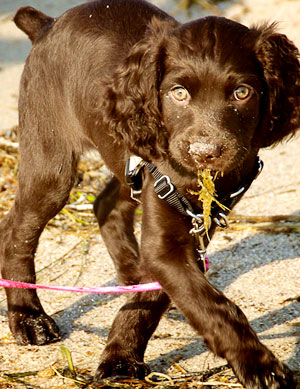 Now I admit, I may not recall all of my antics as a pup, but after three months of nipping, biting and other childish behavior I won't even mention (pssst, it involves paper towels and odor eliminating spray), I can honestly say I needed to get out of the house and get back to work.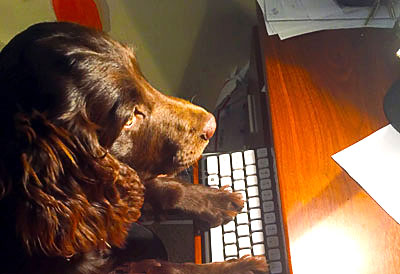 So let's get down to business. Wine Spectator recently rated vintages in the Southern Rhône Valley and 2015 scored a whopping 97 points. The last time this wine region received a score this highly rated was back in 2005.
"Ideal spring conditions were followed by warm, dry weather through July and then heavy rains in August. Earlier-ripening Viognier and Syrah struggled a bit, while later-ripening Grenache and Mourvèdre excelled; reds are rich, ripe and full of powerful fruit. In the style of 2009 and 2007, with better definition." (Wine Spectator)
The 2015 red wines from the Southern Rhône are just starting to arrive in the store and I couldn't be more excited than if a turkey showed up in the yard. And that's really saying something because making turkeys fly is awesome!
Bieler Pere & FIls La Jassine Cotes-Du-Rhone 2015
"Silky and pure, featuring crushed plum fruit gilded with violet and lavender hints. The fruit sails through the finish. Grenache and Syrah. Drink now. 7,300 cases made." (Wine Spectator)
Wine Spectator: 89 points
$14.99/bottle or $143.90/12 pack case ($11.99/bottle) or just $11.99/bottle in a mixed case of wine.
At less than $12/bottle this wine is a great value, an excellent house wine, and also perfect for company. Mom and Dad suggested serving it with an herb and garlic roasted chicken alongside duck fat roasted potatoes.
Moving up the hierarchy to an appellation in the Southern Rhône called Rasteau, you'll find more power and oomph.
Domaine de Beaurenard Rasteau 2015
"Racy raspberry and blackberry coulis flavors open up quickly, stretching out through the tasty anise and black tea-infused finish. Drink now through 2020. 4,600 cases made." (Wine Spectator)
Wine Spectator: 90 points
$22.99/bottle or $220.70/12 pack case ($18.39/bottle) or just $18.39/bottle in a mixed case of wine.
A Rasteau for less than $20/bottle in an excellent discovery, not to mention one with racy raspberry and blackberry coulis. The mere thought of it makes my tail wag. Slow roasted, garlic crusted lamb shoulder? Check. A thick and juicy rib eye steak? You bet.
You'll love these delicious reds from a vintage which will likely go down in history. Wow, it's really great to be earning my kibble again. Now it's time to play!!!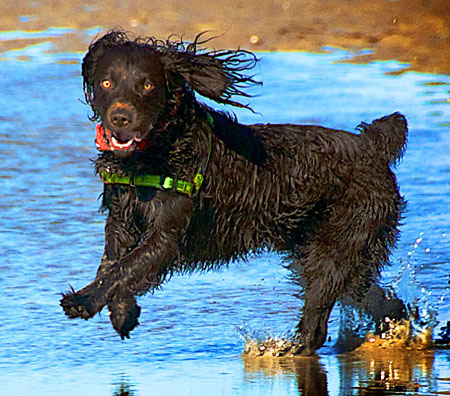 Stay warm!



Town Center Wine & Spirits
Cape Cod's Most Trusted Wine Merchant
Location
4550 State Highway
North Eastham, MA 02651
(Next to the Royal Thai Restaurant in the Town Center Plaza)
Tel: 508 255 3660
Fax: 508 255 6736

Winter Hours

Mon-Sat: 9 a.m. to 9 p.m..

Sunday: 10 to 6 p.m.

We're open year round.
Closed only on Memorial Day, Thanksgiving and Christmas.