One of the Great Winemaking Estates in the World!
We are often drawn to the Rhône Valley due to their outstanding value and quality; however, they usually offer medium bodied wine that can leave some of us craving something bigger. Granted, you could look to Gigondas or Côte-Rôtie, the "roasted slope," to add a little spice to your life, but their price points are higher as well.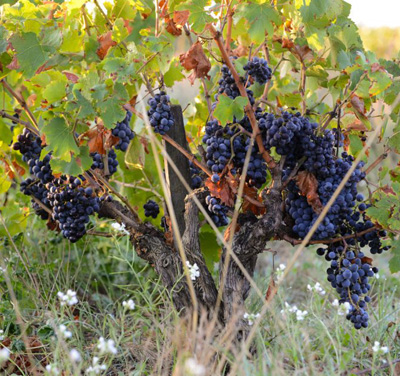 When looking for high quality/value wines, in the Rhône Valley especially, it helps to notice what Robert Parker, esteemed wine critic who created The Wine Advocate, enjoys. He is also the man who was largely responsible for the world turning its attention to the amazing wines that Châteauneuf-du-Pape produces. It is one of these estates that we now turn to.
"Domaine de la Janasse is one of the great winemaking estates of not only France, but of the world."
– Robert Parker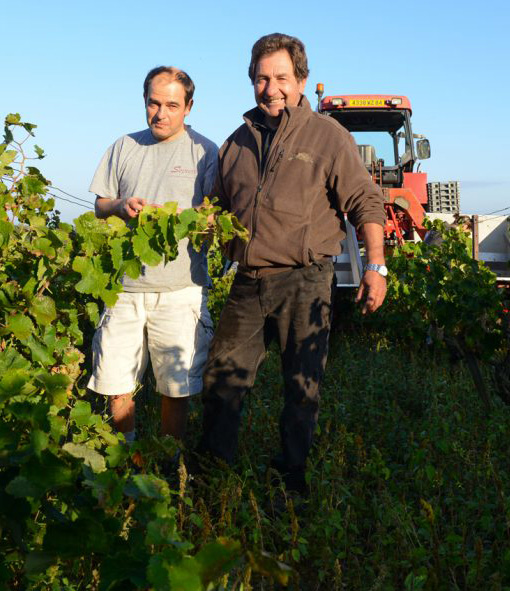 With a quote like that, how couldn't we start taking notice? In fact, Leslie and Kevin had already started stocking this amazing estate before we even knew how highly-regarded it was because they were THAT impressed with the quality of the wine itself. Having just started working here a few weeks ago, I've been getting accustomed to the wines that are already in the store and Domaine de la Janasse Côtes du Rhône Terre d'Argile 2013 is one that caught my eye from the first day!
The estate is fairly young, having only been founded in 1976 by Aimé Sabon, but in its short time it has earned respect from their peers and internationally. Currently led by siblings Christophe and Isabelle Sabon, they combine the best of both traditional and modern techniques to create impressive wines.
The wine we are featuring today is a special cru selection that combines the full body feel of a Châteauneuf-du-Pape with the price point of a Côtes du Rhône!


Domaine de la Janasse Côtes du Rhône Terre d'Argile 2013
The vineyards are a stone's throw away from Châteauneuf-du-Pape and even share the pebble filled soil known for the area with a mix of rich red clay that serves as an excellent natural water dispersal system for the vines. It is a four part blend of Grenache, Syrah, Mourvèdre, and Carignan that offers a very concentrated and full feel in the mouth highlighted by dark fruit with a persistent finish. Lends itself well with lamb chops or grilled steak tips.
90 Points Vinous
"Dark ruby. Deep-pitched dark fruit aromas are complicated by suggestions of woodsmoke and licorice. Chewy and gently sweet on the palate, offering ripe black raspberry and boysenberry flavors and a touch of lavender. Structured and quite serious for the category, finishing with very good thrust, firming tannins and an echo of juicy dark berries."
Regular Price $19.99
Town Center Case Special $15.99 SAVE 20%
Please join me this Friday, between 1:00PM-4:00PM, to taste this and other wines!
As Robert Parker remarked, this is an estate that is worth keeping an eye on in the future as their quality matches and exceeds many of their peers. Over my seven years working with the wines of France, this is easily one of my favorite Côtes du Rhône producers. I hope you enjoy it just as much! Cheers!
Jonathan Ryder,
Manager



* Wine & Spirit Education Trust Certified *
Town Center Wine & Spirits
Cape Cod's Most Trusted Wine Merchant
Location
4550 State Highway
North Eastham, MA 02651
(Next to the Royal Thai Restaurant in the Town Center Plaza)
Tel: 508 255 3660
Fax: 508 255 6736

Spring Hours

Mon-Sat: 9 a.m. to 9 p.m

Sunday: 10 to 6 p.m.

We're open year round.
Closed only on Memorial Day, Thanksgiving and Christmas.